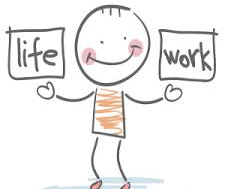 Sunayana & Ashish Daga PGP 2007
"Unlike a corporate, the responsibilities are not divided, they are shared." 
How do you balance long work hours and a chaos free household? 
We help each other with the daily chores -big or small. Unlike a corporate, the responsibilities are not divided, they are shared.
How do you make sure that you spend time with your partner? 
Luckily for us, our interests align and we love doing the same things together.  So we don't really have to "ensure" that we spend time together -it just happens.
What are a couple of things that you appreciate about your relationship and why do these things seem significant?
We have been able to keep the liveliness and humour alive – that is most important because then there is no place for monotony. Ten years later, we love each other's company even more.
How did you go about career growth and career planning "together"?
Being from the same background and same industry, we understand each other's jobs better and have relevant inputs for each other.
Have you lived/living in different cities? If yes, how do you cope with family commitments/manage trying travel schedules?
Luckily never!
Do work conflicts come home? How do you keep rivalry at bay?
Never, and this is something we made sure will never happen as soon as we joined our jobs. Work issues are left out of the door, in fact at the office exit.
Please share any instance of compromises in career growth for the family. (One by husband & one by wife)
There never has been a need for any sacrifice as such, guess we have been lucky in that aspect as well.
How does it help being in the same boat?
You provide strength when there is weakness and the fact that you have someone reliable with you, eases out most of the tensions.