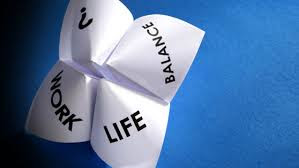 Urvashi & Ankit Bhura PGP 2014
"It helps to have a partner who understands your job and is willing to take up any additional work if job demands."
How do you balance long work hours and a chaos free household?
It helps to have a partner who understands the nature of your job and is willing to take up any additional work if the job is demanding at times. We also try taking breaks every few months to recharge.
How do you make sure that you spend time with your partner?
It did take quite a bit of effort especially for us as I was a consultant for three years and hence was frequently travelling for work. He moved back to Kolkata and together all of this made spending time together very difficult. Even when we met over a weekend, we couldn't devote 100% time to each other as we were living in a joint set up in Kolkata. Eventually I changed jobs and moved to Kolkata to ensure that we get some time every day. It takes active effort, but in the end it's worth it. We try to do things together, whenever time/family commitments permit…like going out for dinner/movies, hitting the gym or watching some TV series. It helps if you like similar things.
What are a couple of things that you appreciate about your relationship and why do these things seem significant?
Nobody else in the family understands work requirements like he does. He willingly listens and offers solutions to any problems that I am facing. What matters most in a relationship is the drive to make it work even in the most challenging situations. You need to understand that ups and downs are a part of life.
How did you go about career growth and career planning "together"?
We discuss everything related to business/job with each other. Be it the day at work that I had or the upcoming challenges in his business. Therefore career planning is done together after carefully weighing pros and cons of every situation that is presented. We debate and choose the best option that would be best suited for both of us and also helps in career advancement.
Have you lived/living in different cities? If yes, how do you cope with family commitments/manage trying travel schedules?
Yes, I was in Mumbai for three months while he was at home in Kolkata. We tried meeting every second weekend, but even that schedule went for a toss a while later. Luckily his family understood that this was a hard time for us and we were trying our best to manage. There weren't any unrealistic expectations from them during that time. Travel surely took a toll on health and hence it stopped after sometime and we had to resort to good old phone calls.
Do work conflicts come home? How do you keep rivalry at bay?
We do discuss about each other's work from time to time but we usually do not have conflicts. Having your own business and working in a corporate sector have very different challenges and it is difficult to compare the two. Luckily for us, we try to learn from each other and apply in our domain.
Please share any instance of compromises in career growth for the family. (One by husband & one by wife)
Ankit: Being a weekend couple was taking a toll on us. Being based out of Kolkata and having my business here gave me very little flexibility in terms of movement. Urvashi thus compromised and started looking for a job in Kolkata.
Urvashi: We were both living in Mumbai after the wedding and managing our lives from there. Both of us were into management consulting. However, sometime later, his family wanted him to move back to Kolkata and handle the family business. Ankit thus gave up his job as a consultant and we moved bag and baggage to Kolkata.
How does it help being in the same boat?
You are empathetic towards each other.