Update from Singapore Chapter of IIMA Alumni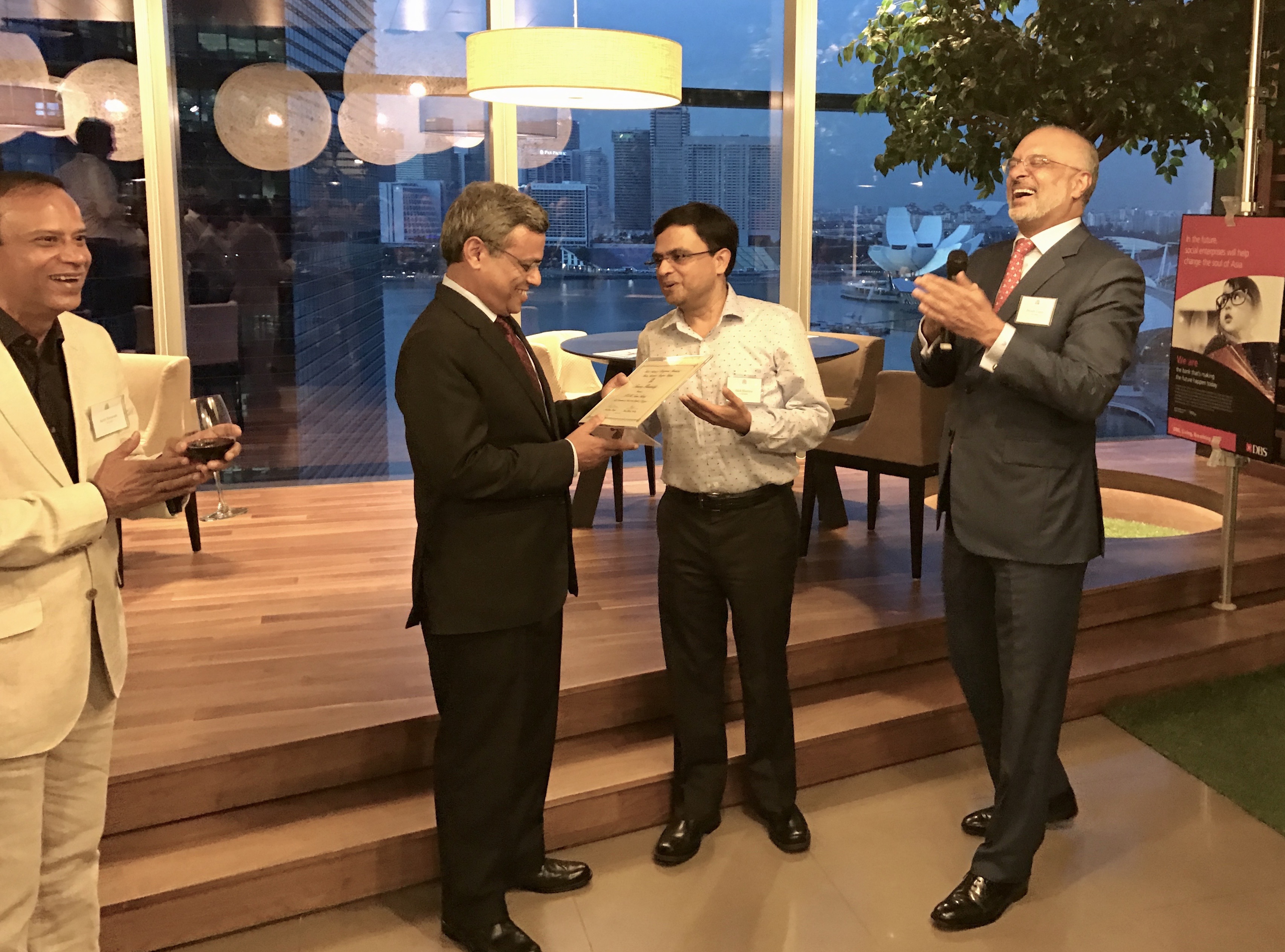 The IIMA Alumni Association in Singapore has over 100 members and is one of the oldest and largest IIIM alumni associations in Singapore.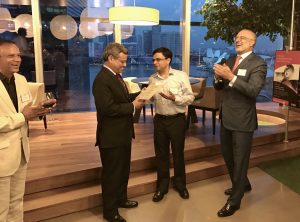 Cocktails with the High Commissioner of India to Republic of Singapore
The first event of the year was a cocktail reception to welcome His Excellency Jawed Ashraf, (PGP 1986) to Singapore. Jawed, who moved to Singapore from the Prime Minister's Office (PMO), addressed the 50 plus alumni and gave us a fresh and incisive insight into India from the corridors of power. Meeting Jawed strengthened the bond many alumni feel with India, despite living overseas for decades. The event held in April was attended by nearly 40 alumni.
Synchrony 2017
Continuing in a time-tested format, the synchrony event is combined with a pub-night and quiz contest. Honestly, who can resist that? 54 Alumni and 11 summer interns and "PGP-zeros" participated this year.
Chinatown Walk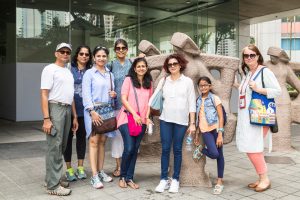 Many of us are not familiar with Singapore's history and landmarks. Anu Raju (PGP 1989) organized a tour through the historic Chinatown district with a personalized and anecdote filled guide. The participants, alumni and families, loved it, and the alumni association is considering making this an annual event.
Lunch with Leaders
Alok Sharma (PGP 1990), president of the association, has set up a series of intimate lunch events for 15-20 alumni to meet with leading public and corporate figures amongst IIMA alumni in Singapore. The food is delicious and the talks and dialogues have been riveting. Three such events were held during the year in June, December 2017 & January 2018.
India & China Geopolitical Realities
The first guest speaker was HE Jawed Ashraf, who covered the range of interaction between China and India, particularly economic and military in the region. Fascinating discussion on the realpolitik of how economic and military power can be harnessed to achieve unstated long-term objectives. By the end of the session, alumni left with a better perspective of what is going on around us, while we are focused on our professional and personal lives.
Technology and Banking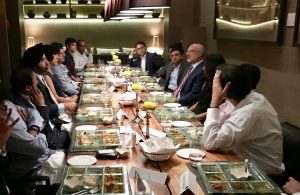 Next speaker was Piyush Gupta (PGP 1982), CEO of DBS Bank Group. DBS Bank, Singapore's largest, has reinvented itself, using technology to provide award winning services and by harnessing the stability and resources of an incumbent with the nimble mindset of a customer focused startup. Piyush generously shared his experiences of DBS's transformation. It was a thought provoking discussion which also touched on the social aspect of technology "eliminating jobs" and the importance of growing your own talent.
Sustainable Development and Corporate Sector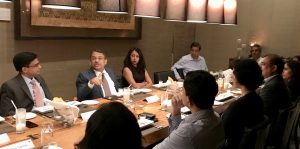 The last guest speaker at the lunch series was Sunny Verghese (PGP 1982). Sunny, is the co-founder and CEO of Olam International and the chair of the World Business Council on Sustainable Development (WBCSD). Olam has grown to be a SGD$20 billion revenue company while differentiating itself in what are usually commodities in the agribusiness sector. He emphasized the importance of culture and long-term value creation. Fascinating discussion – supplemented sustainability as the "right thing to do" with many other factors which benefit corporates embracing it.
Pan IIM Ladies Alumna Group
Lead by Nayantara Bali (PGP-1988) , Anu Raju (PGP-1989) , Vidya Vasania (PGP-1994) and Parvati Banati (IIML -1991), an energizing meeting was held in December. The goal of this group is to promote networking, provide mentorship and help each other. The event was held in December and 30 IIM alumna attended.
Please reach out the alumni association at Iimasingapore1@gmail.com. We would love to hear from alumni who have recently moved to Singapore or long-term residents who would like to reconnect and network