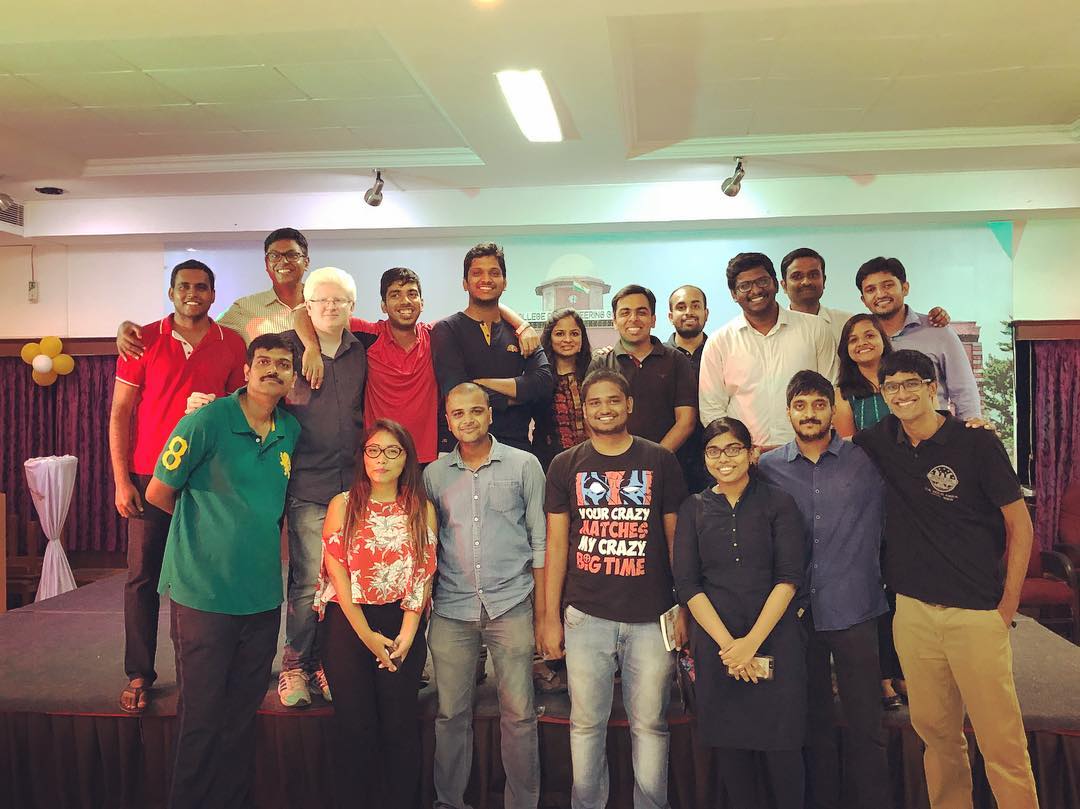 – Maruthi Raj (PGP2013) and Shanmuga Sundar Lakshmanan (PGPX2010)
Synchrony, Chennai was held on 26th May 2018 at the Anna University Alumni Club. The event saw at least 70 people, including alumni all the way from our 70's batch to the presently interning batch and the newly-admitted fachhas.
Agni nakshatram (Kathir Veyil) is the period in Chennai when the sun passes through the Krittika nakshatra. It is a peak summer season that ends on Monday the 28th May 2018.
The Chennai Chapter hosted SYNCHRONY IIMA – Chennai 2018 on Saturday the 26th May  2018 at Anna University Alumni Club. The alumni and spouses were treated to a chilled welcome drinks to cool off. About 90 alumni welcomed 12 Fatchchas, joining the IIMA in June 2018; 4 Tutchchas interning in Chennai as well as 5 PGP2018.
Sunil Varghese [PGP1987] the Magician stringed together a series of interactive activities to keep the Fatchchas and Tutchchas fully engaged and the senior alumni entertained. Sunil was the MC.
Ramya Talari [PGP 2016] set the right ambience for the evening by rendering a classical Bharatanatyam and then the fusion dance.
KC John [FPM1988] President welcomed the Fatchchas and distributed debut novel of Narendran [PGP1997], Amongst Monkeys as a pre-joining reading for the freshers. Narendran, on cold call, gave a pitch for the book.
Akriti Gupta [PGP2015] introduced the Fatchas through an interactive session. Aditi [PGP2019] introduced the Tutchas. Most of the PGP2018 were a part of SYNCHRONY IIMA 2016 and felt at home.
Anusha S [PGP2006] belted out a string of fusion – Bollywood/Tollywood numbers to enthrall the audience.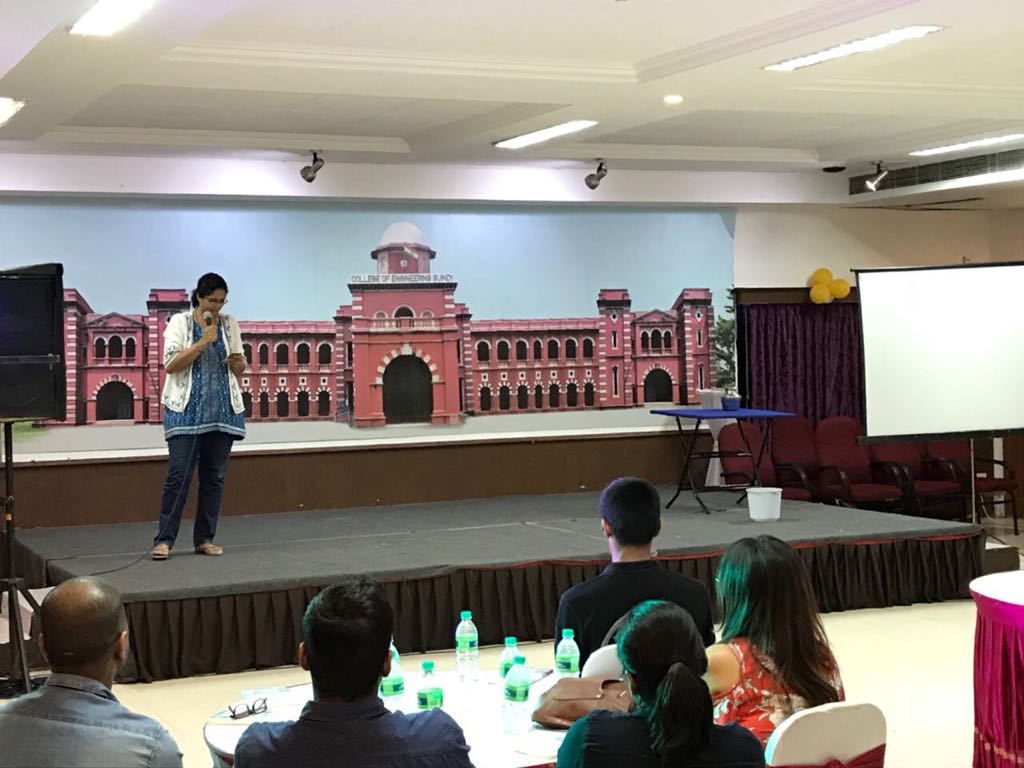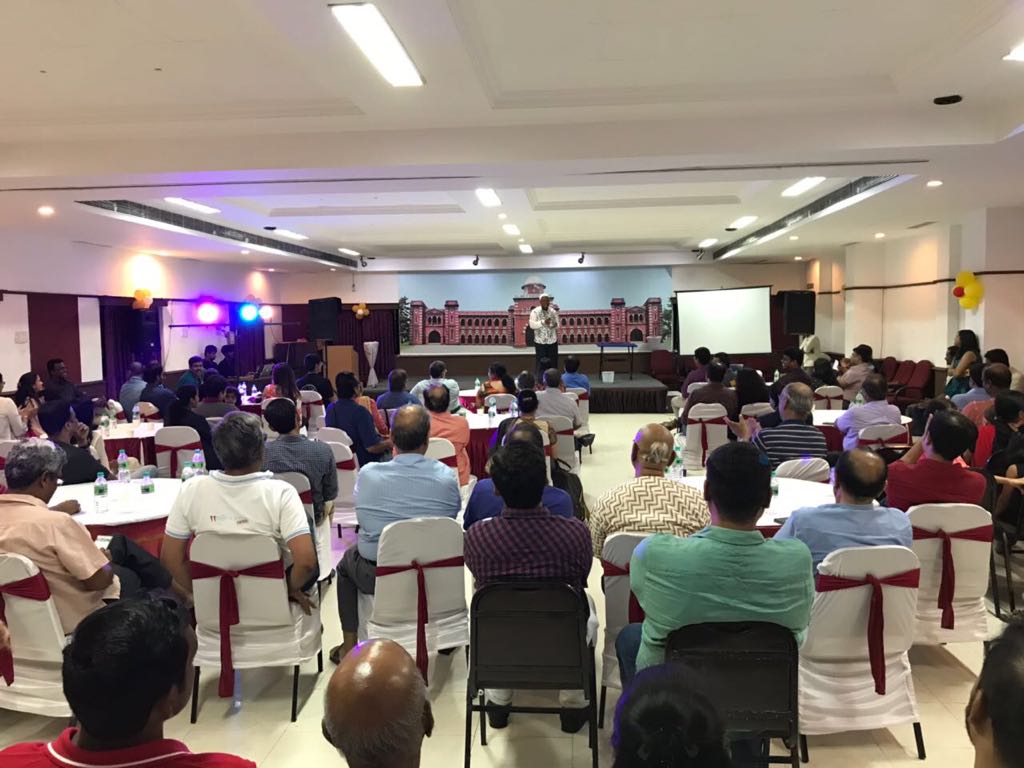 Magician Sunil demonstrated sleight of hand magic tricks with cards, inexhaustible water jug and a series of hand kerchiefs that ended in producing an Indian Tricolour. It was the right time for all to rise for national anthem.
Bar was opened for folks to chill with single malt and blended whiskey. DJ belted some great OutHouse, Afro, Latin, Jersey club and other hits.
Ranjit Ramakrishnan [PGP1997] choreographed dance movements with active participation of Fatchchas and Tutchchas. It was time for mimicking Prabhu Deva. The party mood did take some time to work up, because of the bothersome heat and humidity. Ranjit and Sundar continued to cheer alumni. John shout outs like, "This is not a MANAC case, guys. It's a party. Come on Chennai", and "There is five hours of music to be played. You can't be standing still," galvanized the crowd. Even two left-feeters got moving and grooving. Nobody parties like Chennai Alumni. They were in high spirit and had to be coaxed and cajoled to taste the dinner. The party came to an end at 11:30 PM.