Chennai Chapter 'Disrupting Talent Assessment – Technology Startup Story: Loop Reality'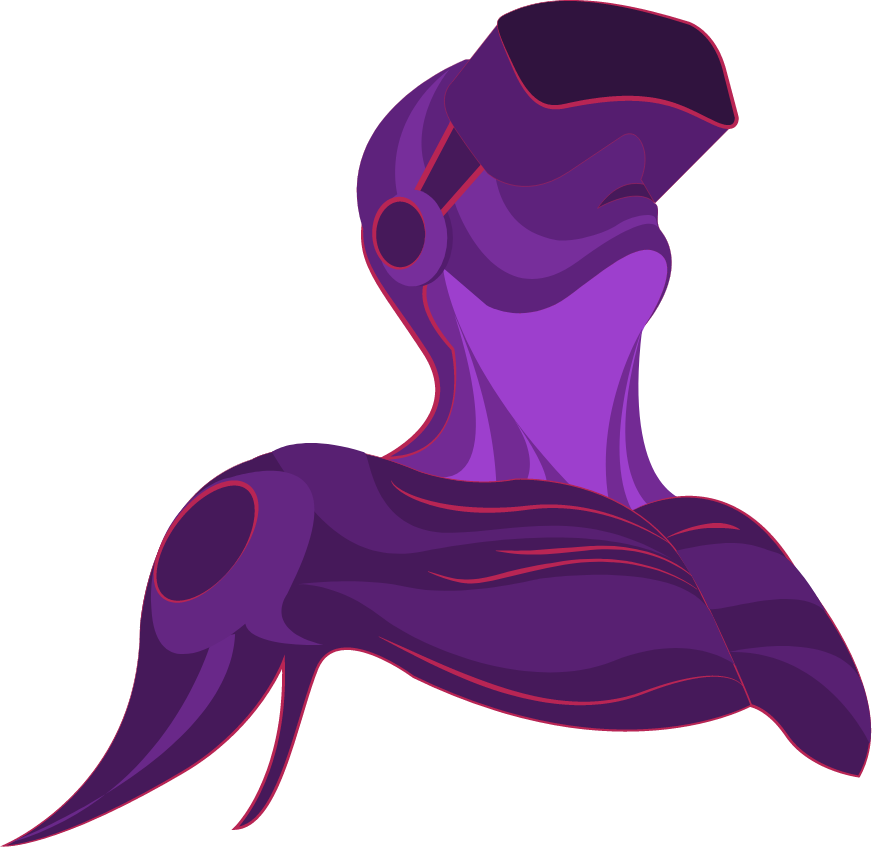 – Manikanth Aldi (PGP 2016)
Human Resources. Virtual Reality. Talent Acquisition. Psychometric assessment. Human Potential. Game based testing.
What do all these words from various backgrounds have in common? Loop Reality's flagship product – PerspectAI!
Loop Reality is a leading disruptive technologies firm, building products bringing together years of research and technologies to solve human challenges. The team, with its experience spanning multiple sectors, is known for leveraging technology to make an impact and has thus, become the go-to VR/AR firm in the country. Having demonstrated its mettle at several globally renowned technology platforms, Loop Reality plays an active role in the startup ecosystem.
They were given the opportunity to showcase their product "PerspectAI" at the Chennai based IIMA chapter, headed by Mr. KC John, the President, on the 25th of July, 2018. They demonstrated the product successfully and received positive reviews from all.
PerspectAI is the brainchild and flagship product of Loop Reality. It is a game-based VR solution measuring true human potential to enable data driven talent decisions for a modern workplace. The idea for PerspectAI was formulated in 2016 and now in 2018, they have successfully launched the first module of their product – The Shield, after various levels of alpha and beta testing. With reputed national and multinational companies as their clients, from various fields such as banking and finance to the manufacturing industry, PerspectAI shows promise to change the scenario of recruitment and HR in India for the better.
The Problem Did you know these alarming yet very real facts about the current employee scenario?
Average time to fill a vacancy is 42 days;
Employee morale is negatively affected by 36% due to a bad hire;
33% of new hires look to change job within 6 months on the job due to mismatch of interests and abilities;
Cost of recruiting a new employee is about 15% of the annual salary;
It takes about 8 months for a new recruit to reach the potential of a departing employee;
About 2 in 10 employees are freeloaders, often disengaged in their work and undermine value created by their peers and demotivating them;
20% loss in productivity due to lack of team cohesion.
And everyone is still stuck in the same old rut of hiring and recruiting potential employees with the regular assessment methods! So what is the answer to that? What can be done to remedy this dire situation?
The Solution A perfect solution to the above approach can only be through an amalgamation of the following:
Data Driven Hiring: Effective short listing using reliable data points.
Understanding Your Employees: Know their skills, personality, and interests. Know what motivates them.
Build High Performing Teams: Bring like – minded people, with complementing skills together to unleash their true potential.
And PerspectAI is the cutting – edge tool that aims to do exactly that and more!
With an immersive platform that ensures best candidate experience, PerspectAI evaulates a candidate's abilities through game based assessment. Built using a robust psychometric framework, which measures a candidate's psychomotor and cognitive traits and abilities, PerspectAI is the step towards building modern workplaces.
What does PerspectAI do? PerspectAI is an advanced talent assessment tool, which measures various cognitive abilities of the candidate. These traits have been carefully assessed and handpicked to suit all types of jobs and are abilities that every working individual needs to possess. Here are a list of the traits and abilities measured by PerspectAI in its first module – The Shield, which are broadly categorized into 3 main constructs:
Attention:
Sustained Attention
Selective Attention
Divided Attention
Alternating Attention
Mind body Coordination:
Reaction Time – Sensory
Reaction Time – Motor
Rate Control
Sound Localisation
Auditory Attention
Information Processing:
Category Flexibility
Working Memory
How does PerspectAI work? PerspectAI is an innovative technology, which can be very effectively used for recruitment. But it is not limited just to that. There are endless possibilities in where PerspectAI can be employed. Some of them are:
Appraisals
Periodic assessment of employees
Creating benchmark profiles of top performing employees
Create high performing teams of people with complementary abilities and skill sets
A candidate undergoes the PerspectAI assessment, which is in the form of a game played using Virtual Reality as a platform. The candidate is placed in an ideal location without any interruptions or distractions to get optimal results. Then, the candidate begins the test which has 4 levels in it with increasing level of complexity. The assessment roughly takes up to 15 – 20 mins of time, including set up and at the end of the game, it generates a report, which helps the recruiter get a better understanding of the person and their abilities. This also solves the problem of eliminating bias in the hiring process, which leads to a diverse work environment.
Why PerspectAI? It has an edge over the competition and is on the path to become a pioneer in the field of HR because:
Helps understand employees better resulting in higher employee engagement
Simplifies hiring process and helps in optimum utilization of resources
Eliminates bias and increases diversity in the workplace
Allows you to make accurate decisions based on the multitude of data collected
Helps create high performing teams with employees of complementary skills sets
Increases employee morale and reduces rate of attrition of the company
Gives you an edge over your competitors by integrating technology and making data driven decisions.
In the words of Mr. Vijay Raghavan, one of IIMA's senior alumni's, "The experience was simply out of the world. I never would have imagined being assessed using such immersive technology, especially using gameplay." His enthusiastic response after undergoing PerspectAI says it all.
Mr. Kiran Deshpande, Assistant Vice President at ICICI Securities Private Wealth Management, expressed similar sentiments stating that "This is could potentially be a game changer in the field of recruitment."
"The secret of my success is that we have gone to exceptional lengths to hire the best people in the world", said Steve Jobs. And it is of utmost importance that you hire the right people for the right jobs. And PerspectAI is the answer to it.
It is a solution to all the current hiring problems and is poised to be the future of recruitment. So, break free from the traditional way of hiring and take a revolutionary step towards promoting modern workplaces!
Manikanth Aldi [PGP 2016] is a founding team member of technology startup LoopReality. He could be reached at manikanth@loopreality.com