Bangalore Chapter: SYNCHRONY 2018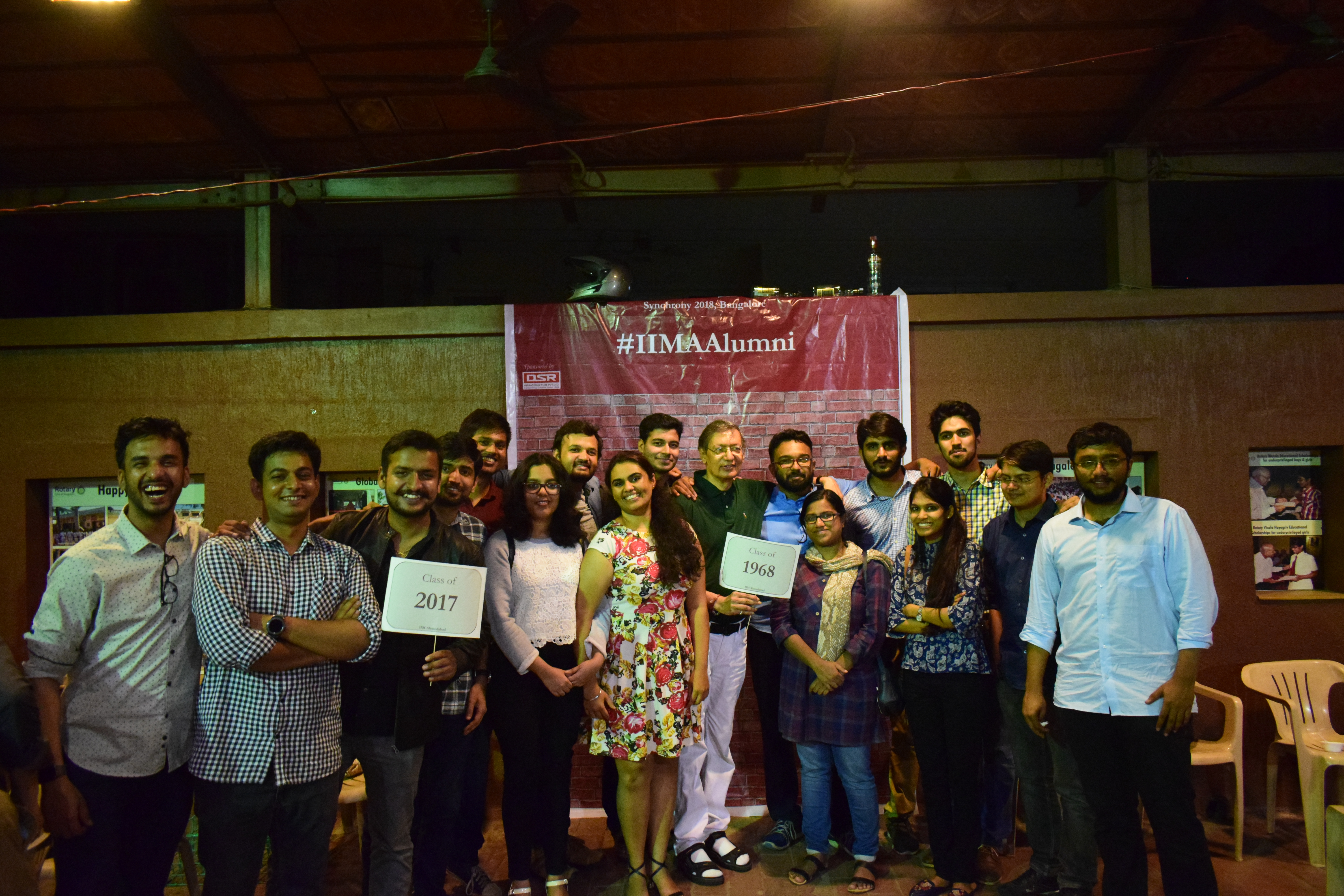 Synchrony 2018 happened on Saturday, May 26th'2018 at the Rotary House of Friendship amidst camaraderie and re-joining of old troupes to welcome freshers of the PGP programme for the year 2018-20. About 60 freshers, including fatchas and batchas joined the evening, some of them with their parents. As is usual of Synchrony, rain gods did shower their blessings for the event.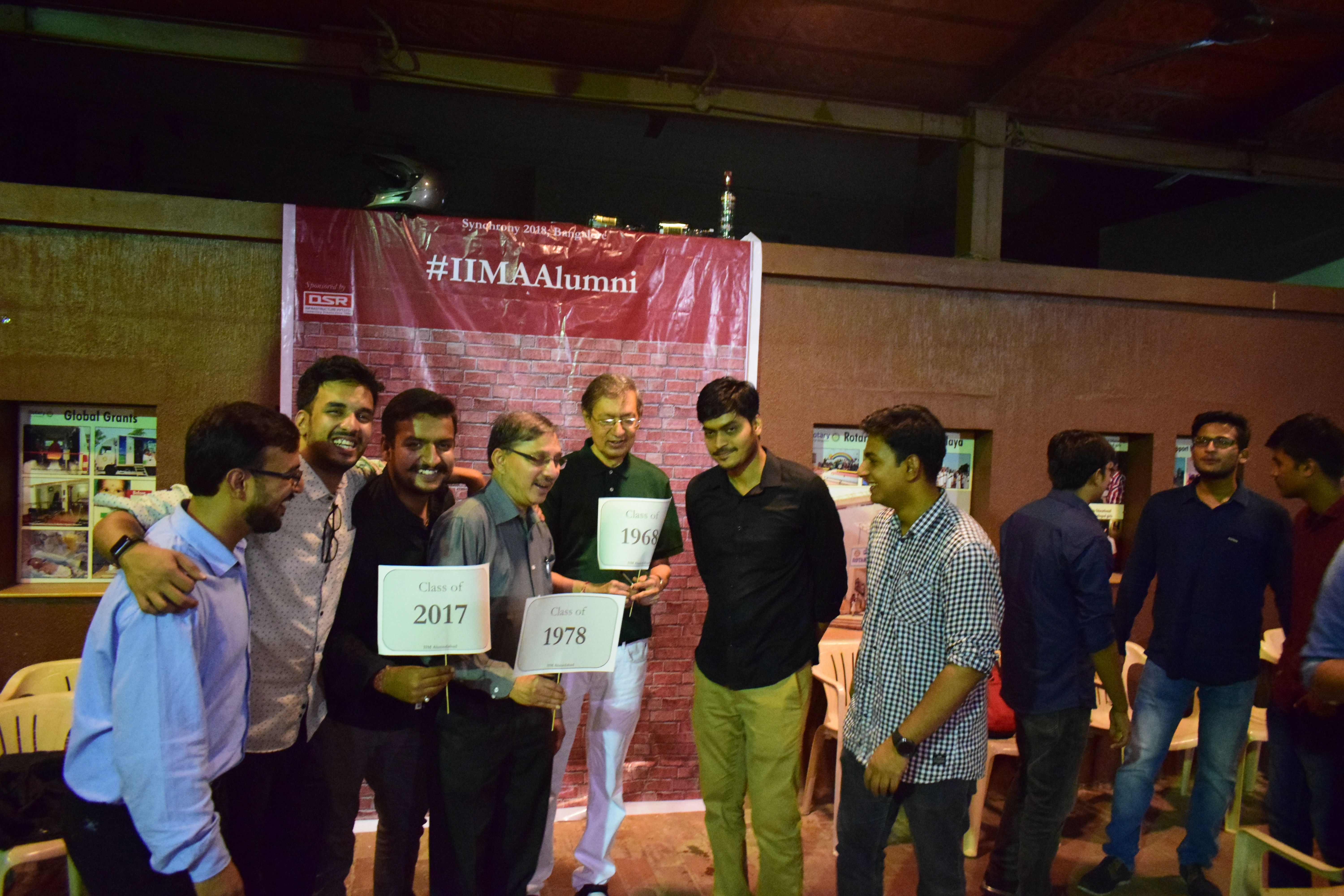 After the customary welcome note, a special GYAAN cum live employment cum working experiences spanning 3-4 decades each were presented by 3 of the senior alumni namely:
R.Balasubramanian
S.Ravindranath
G. Sreenivasan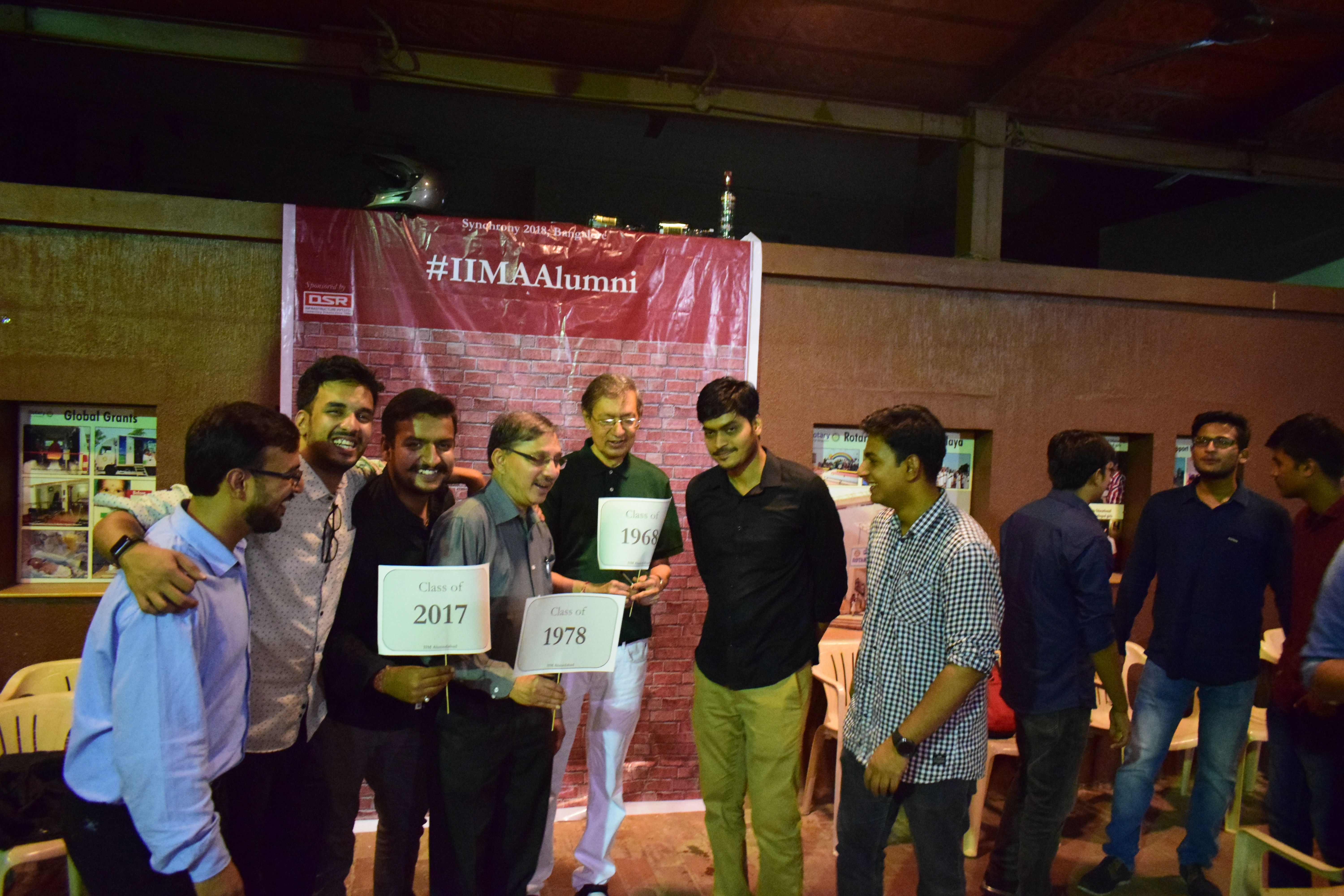 Together all 3 senior alumni stressed upon honesty, integrity, time commitment, usage of common sense, quick grasping abilities, memory jog, good writing abilities and remembering names came as important learnings. Large or small organisations – they had all created impact wherever they worked and ensured success both for themselves and their organisations while maintaining good relations with their respective stakeholders.
IIMA deputed their new Head – Alumni and External Partnerships, Anurag Choudhury (PGPX 2009-10). Mr. Rajat Piplewar of PGP 2 was the batch and alumni coordinator for the event. Both the alumni associations and the institute representatives exchanged floral bouquets.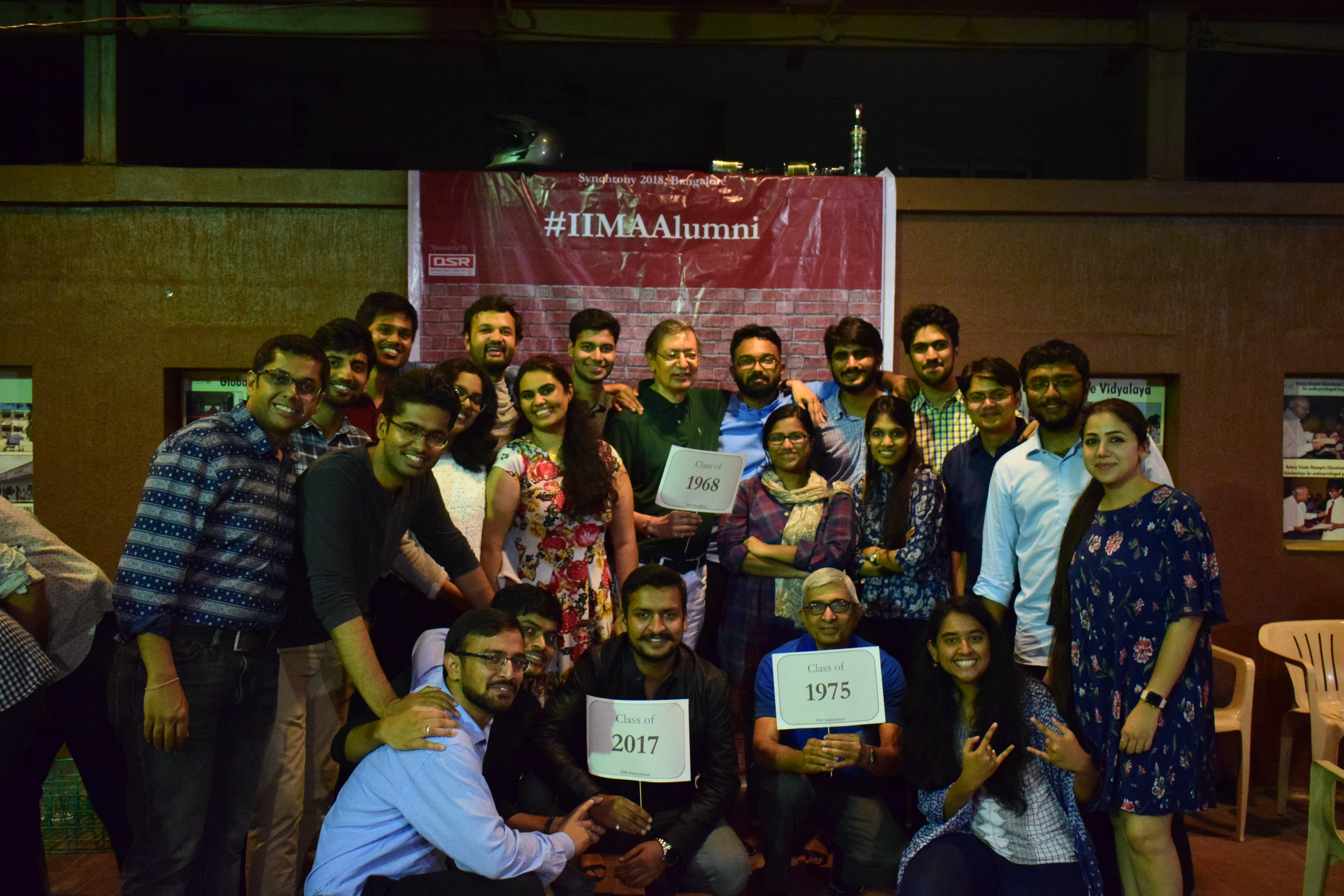 A short video film on the Institute was presented by the PGP 2, meant for the alumni and the freshers to give them an insight into the latest developments. Few young and old alumni showed off their late evening talents and the event was specially regaled by Senior alumni Mr. Acharya who rendered songs in few languages with back up of acting/dancing by youngsters.
On the spot quiz was conducted by Prof Sudarshan, Senior alumni + Ex-President of the local association and it was an instant hit as he ensured a stress test on the new inductees to the PGP programme and distributed prizes.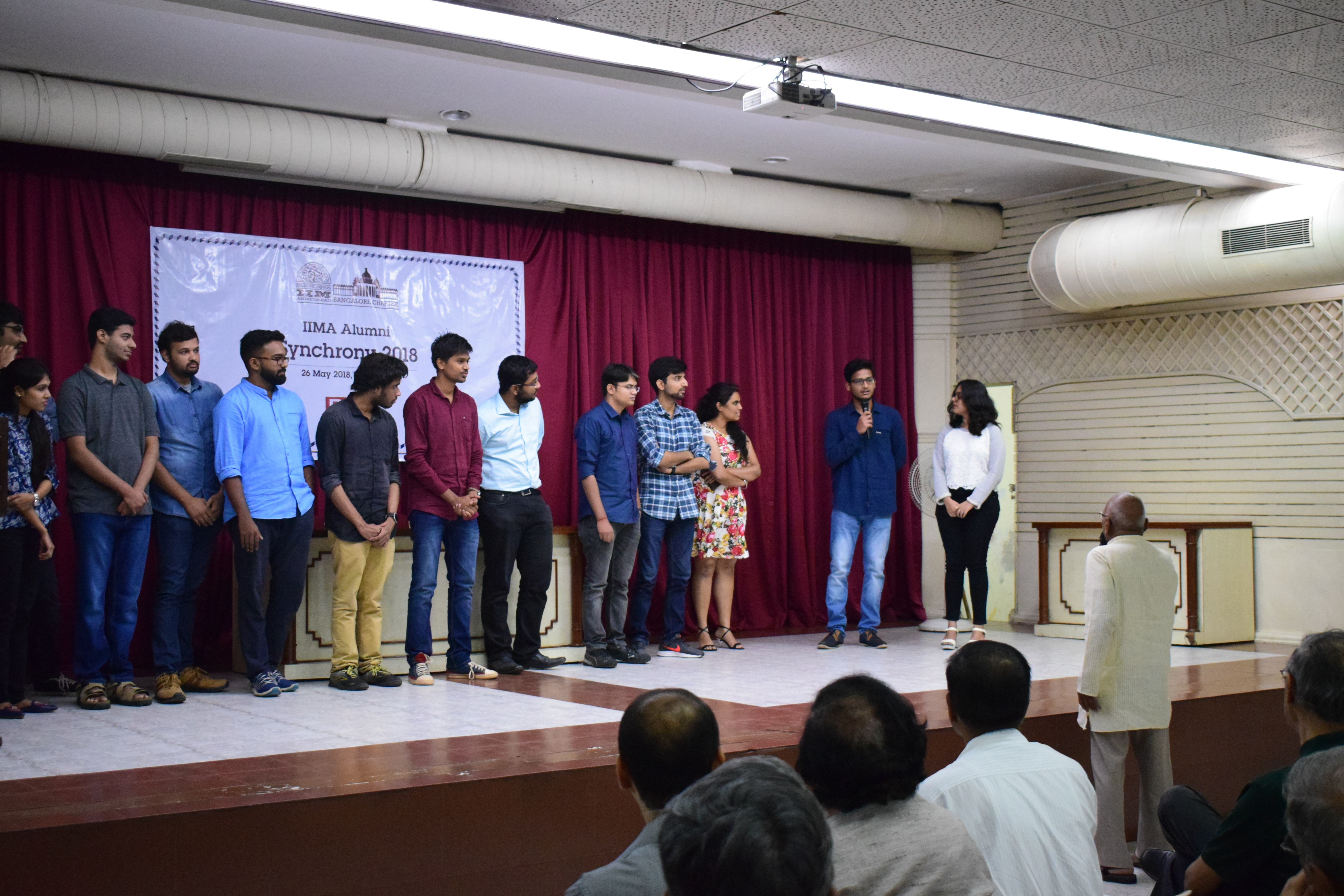 The event was well compared and MC'ed by Dr L Ravindran, an office bearer of the local alumni association. Cutting across various batches, there were 140 members present.
Food and drinks (though chargeable) were accepted after a 120 mins workout to end the evening on May 26th'2018.
​