Accolades and Achievements – Making the IIMA Community Proud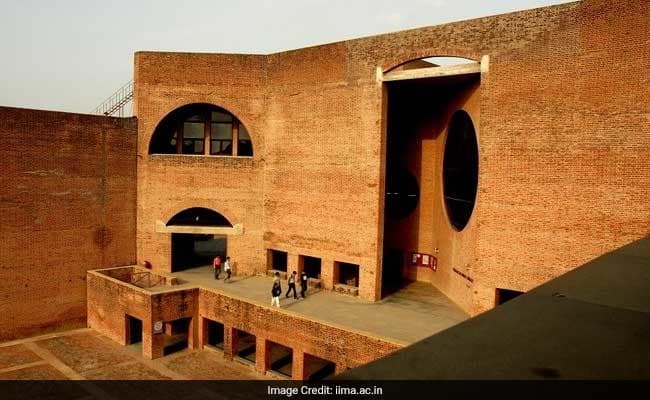 Kunal Upadhyay (PGP 2003 – 2005) – ET 40 Under Forty Award 2018 
Managing Partner, IIMA-CIIE's Bharat Innovation Fund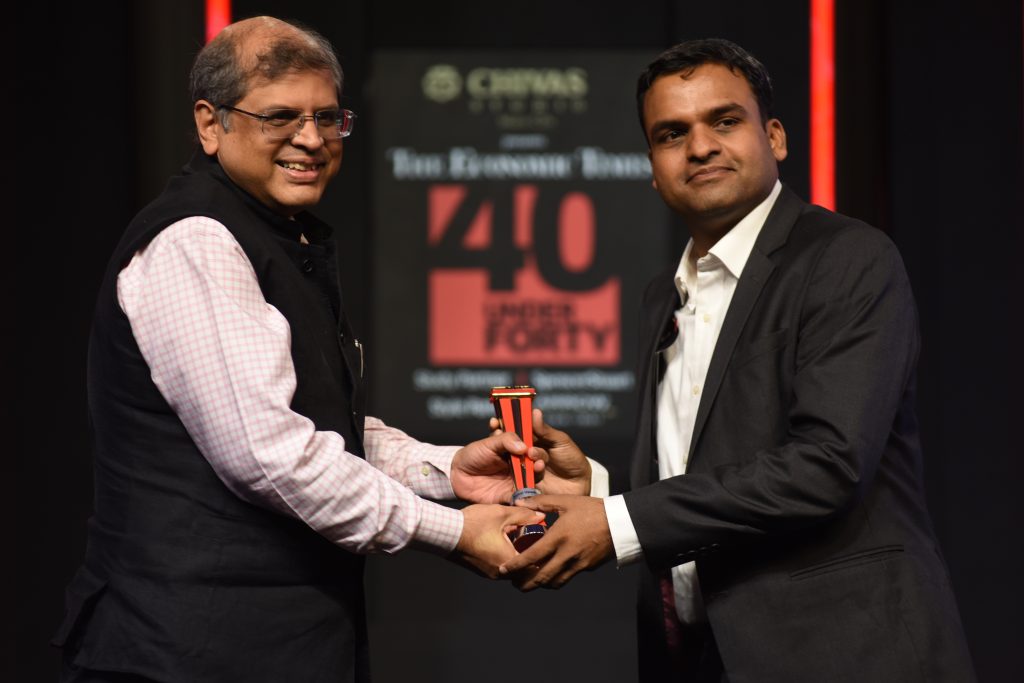 "IIMA has been a life-changer for many of us. It has more or less been life for me.
As a student (2003-05) I had a desire to work closely with innovators creating new disruptive solutions to unsolved problems. Along with a scientist, I actually applied to IIMA's Centre for Innovation Incubation and Entrepreneurship ("CIIE") to incubate a nano-materials business. As a student, it was hearterning to see the commitment demonstrated by the institute and faculty (Profs Rakesh Basant, Pankaj Chandra and Anil Gupta) towards helping a fledgling idea like ours.
The venture idea didn't go too far – and I took up an internal consulting role at Citibank. The graduation ceremony was enlightening – Raghuram Rajan convocated our batch and urged us to pursue our passions. "…my advice to you is to reach out and explore. Try different things. Be unconventional. You will never starve, your degree from this institution assures you of that.". The words left an indelible mark in my head – I knew a regular job was not going to hold me back for too long. So, a couple of years into the job, when Prof Basant reached out to me to consider joining IIMA to support innovators and entrepreneurs I connected the dots, and knew it was time to do something unconventional. Join CIIE – and help IIMA strengthen the platform that had once helped me pursue my idea.
Over the last decade or so, it has been a pleasure helping IIMA emerge as a pioneer of entrepreneurship – including pioneering accelerators programs across sectors like internet, healthcare, agri, energy, financial inclusion among others, venture funds like Infuse Ventures and Bharat Innovation Fund, and evangelization initiatives like Stay Hungry Stay Foolish, Power of Ideas and Startup Oasis.  Kudos to IIMA for its vision and belief."
Rashmi Daga (PGP 2001 – 2003) – ET 40 Under Forty Award 2018 
Founder & CEO, FreshMenu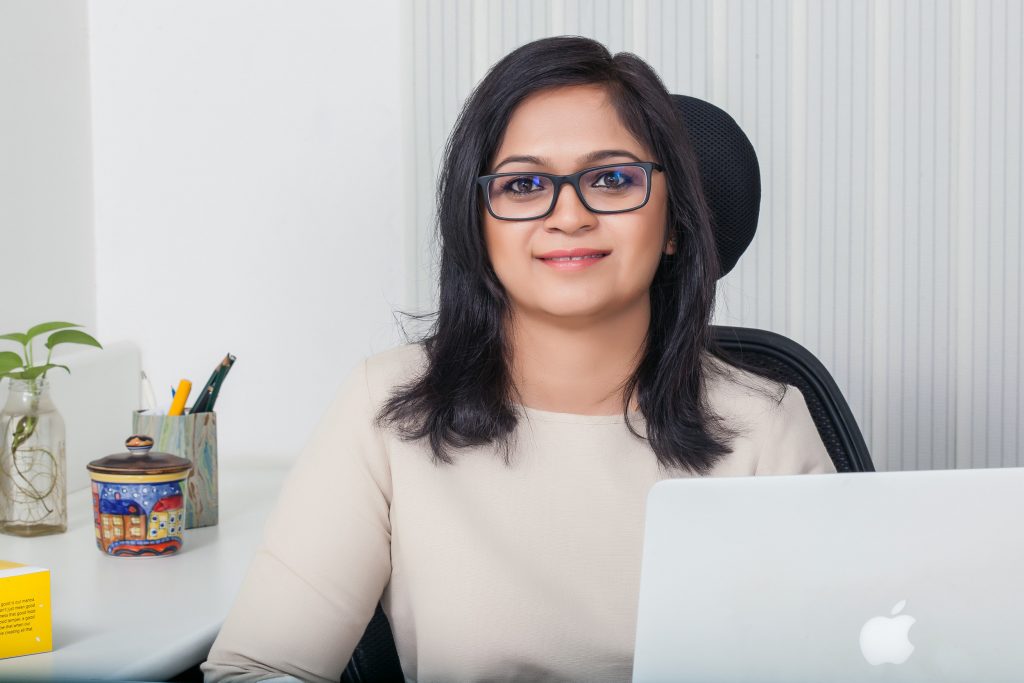 Rashmi Daga won the ET Startup Award in the 'ET Facebook Woman Ahead' category for one of the most exciting food-tech companies and online restaurants in the country 'FreshMenu'. She laid the foundation of FreshMenu in September 2014 as a full stack online kitchen aimed to serve global cuisine right at the doorstep of the clients. It has multiple satellite kitchens each serving an area of roughly 5 kilometers, instead of a central kitchen. FreshMenu presents refreshing menus every day, with a wide range of options in mains, salads, appetisers, desserts at all-inclusive and affordable prices. Currently, FreshMenu is based in Bengaluru, Mumbai, South Delhi, and Gurugram with 14,000 orders per day from the app and website. In FY '17, FreshMenu reported a 118 percent growth over the previous year, with revenue of 72 crores.
She completed her MBA from the IIMA in 2003 and worked with various companies including Ola, BlueStone, TutorVista, Johnson & Johnson Medical and IBM India. Rashmi Daga has also spearheaded and managed several startups/ businesses in the past. Armed with such rich experience, she aspires to bring the freshest and delectable food for her customers through FreshMenu.
Surga Thilakan (PGP 2003 – 2005) – Business Today Most Powerful Women 2018
Co-Founder & CEO – iSTAR Skill Development Private Limited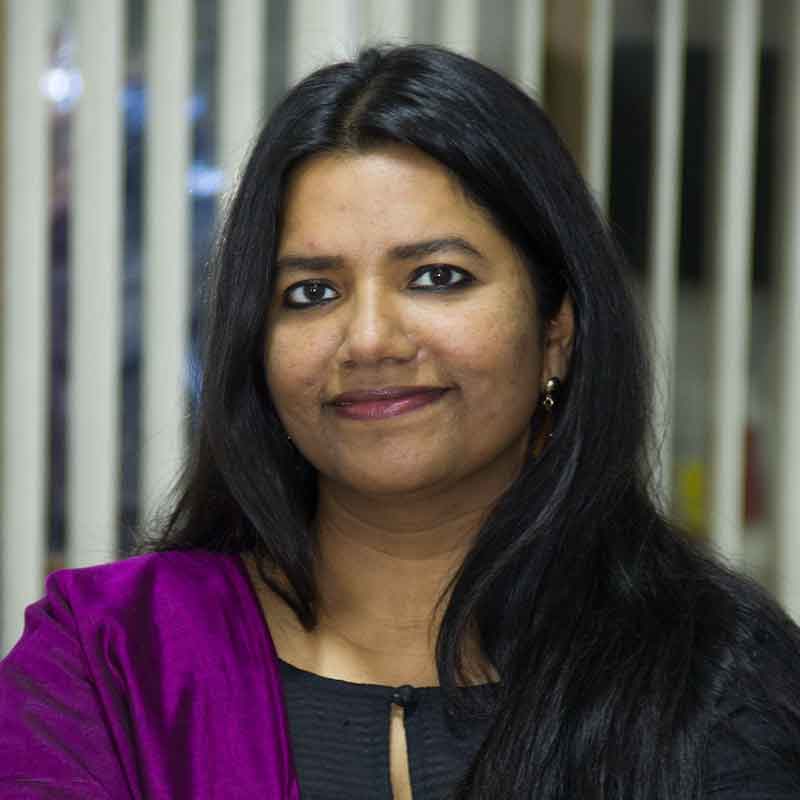 She co-founded iSTAR (Integrated Skill Training and Recruitment) in 2009, eagerly managing the sales and operations. iSTAR focusses on finding innovative technology solutions, especially for the individuals who want to focus on upgrading their skills and are seeking better jobs. She started this journey with one of the largest MFIs in the country – Ujjivan Financial Services Pvt. Ltd. At Ujjivan, she was instrumental in launching various livelihood-oriented products. Also, being alum of IIMA and an associate member of the Institute of Chartered Accountants of India, her journey has been very overwhelming. She started her corporate career with Ernst and Young's indirect tax advisory practice (India) and later moved to Goldman Sachs (London and the US). At Goldman Sachs, she was associated with private equity and structured finance groups, on the origination desk, and management of investments in infrastructure assets across UK, France, Italy, Spain, Greece, Germany, Belgium and Turkey. She has been a gold medalist at all academic levels and beyond her accolades, she loves to travel, paint, play board games, watch movies, create poems and wishes to produce an animated feature film in the future.
Vivek Vikram Singh (PGP 2003 – 2005) – ET 40 Under Forty Award 2018
Group COO and President – Finance, Sona Group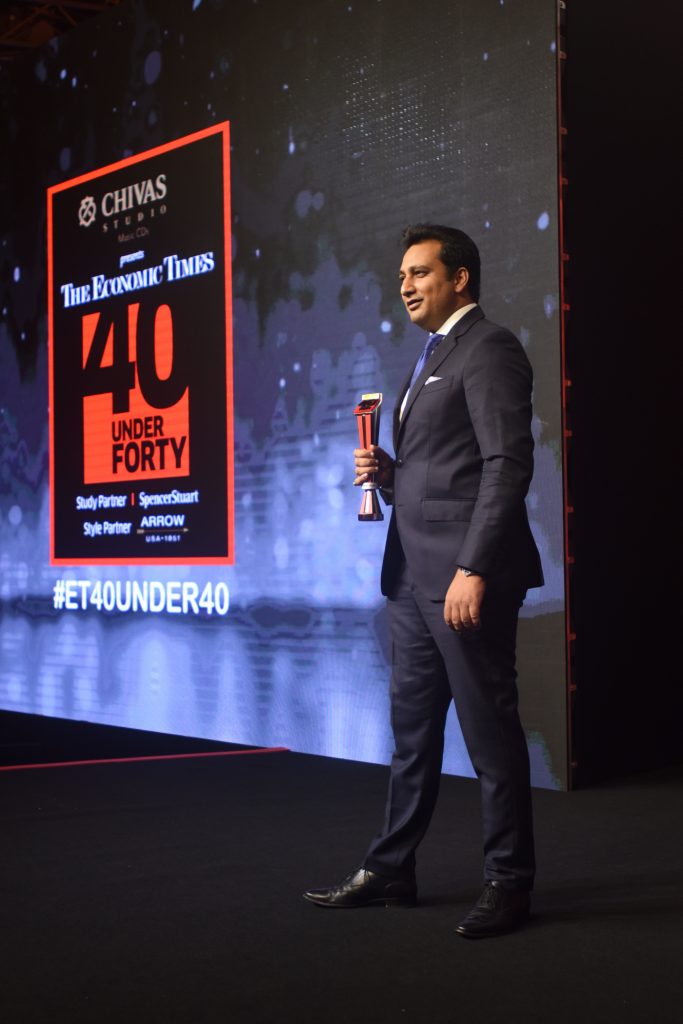 "Every crisis is an opportunity in disguise"; my father told me, when I was on a hospital bed after a major road accident in 2000. I was in my second year of engineering at the time and determined to get into the Indian Police Service like my father. After seven surgeries, reality had to be faced. I would never recover full use of my right arm again and would need to change my career aspirations. I successfully trained myself to become left handed and also changed my career goals towards business management. I appeared for the CAT examinations and qualified for a chance to study at IIM Ahmedabad. The institute changed my life in several ways; not just by branding me for life and giving me an arsenal of tools to sculpt a professional career – I also found the love of my life on campus in the form of my then batchmate and now wife, Preeti.
Post IIM A – I spent a decade in the advisory space with KPMG and Grant Thornton. Later, at the relatively young age of 35, I was offered the position of Group CFO in the Indian auto component conglomerate, Sona Group. Just three months into my job in 2015, the Founder and leading light of the group, Dr. Surinder Kapur, suddenly passed away. Exactly fifteen years after my life's biggest challenge, I was faced with a situation of similar gravity. The Group CEO, Sunjay Kapur and I, as the senior most group resources, had to lead a group with fragile financials and escalated pressure from lenders, customers, JV partners and private equity investors.
In the three years post my joining we have managed to turn the business around and that reflects in the numbers:
Revenue FY16: INR 2171 Crore  → FY19 INR 2560 Crore
Net Profit FY16: (INR 116 Crore) → FY19 INR 460 Crore
Net Debt FY16: INR 650 Crore     → FY19 INR 450 Crore
The success in these initiatives saw the company entrust me with greater responsibilities. In October 2016, I was elevated to the Board of Directors of the Group Holding Company and in May 2018, I have also been entrusted with the additional responsibility of being the Group COO while retaining my role as the head of group finance.