AS LIFE TOUCHES ME – STRAIGHT FROM COLONEL'S HEART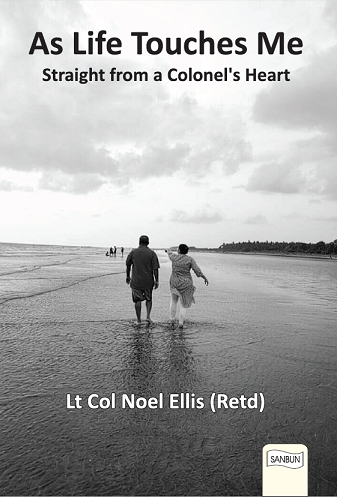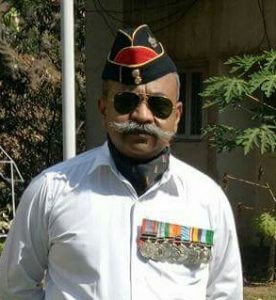 Written by Lt Col Noel Ellis (Retd), AFP-02 (2007)
Reviewed by Dr. Ms. Arpita Sharma (AFP-02) and Cdr (IN) Murli Menon (Retd) (AFP-02) respectively
Col Noel is a very vibrant writer. His articles relate to his deep experiences which he had as an Army officer. During his service he has interacted with numerous types of people, be it his colleagues, his seniors or his subordinates and each of his articles portrays that how vivid human nature is and how different their reactions to situations are. He is heavily into reading and leaves no opportunities to pen down his opinion about what is going on in the country.
The language of his articles clicks to all age groups and are very relevant to all kind of professions, rather I should say that it can easily be related to any aspect where human interaction happens.  His articles are very narrative and gripping. Short and sweet is the essence of his articles and it very much meets the reading habits of this generation where people want to read, learn and relate, in short time.
Every one of us have experiences and situations which bring lessons and happiness. The uniqueness about a fauji life is that these experiences are very emotionally connected. Most of the time, the challenge a writer faces, is how to pen down his emotions without self-prejudice. The sequences of write-ups are rooted back to his extreme and meticulous training at NDA and various other leadership institutes. Anyone who reads his articles will assume that he has been a writer all his life because of the choice of words, writing skill and flow of thoughts but that comes naturally to Col Noel.
His articles are quite a hit in many groups on social media. He gets all kinds of responses from the readers, mostly on the easy of understanding the article. He has been very regular in writing. He is a creative individual with his expertise in gardening and organic farming.
His aim, as a reader I understand, is to share his adventurous and learning experiences and encounters with all so that people could enjoy and learn as well. He expresses his thoughts with complete freedom, which means he holds nothing back while expressing his views which I think is most important for a reader to fathom the intensity of the subject. His subjects span is enormous which makes it a quick read for all.
Wishing him all the best for his book and I hope that the book touches all lives!
___________________________________________________________________________
I have known Noel since past 11 years when we did our management course at IIMA post voluntary retirement from prestigious Armed Forces. Besides being a jovial and wonderful human being, Noel is a careful listener who seemed to be in deep thoughts when alone, probably exercising his mind for the next interesting write-up. Over this long period of association, I have observed Noel gradually building his writing skills to a level that can now be gauged among any other authors. His ability to handle critics of his write-ups and articles maturely with extreme humility demonstrates deep-rooted character in him.  The clear, concise and conveying contents of his numerous articles on live topics and the latest book titled 'As Life Touches Me – Straight from a Colonel's Heart' is a marvellous testimony of his command over English language, a flair for writing and the ease at which he is able to communicate to ordinary readers. I have been a great fan of his write-ups/literary contributions and would like to wish him all the success in the future. I am sure he would soon achieve greater height with more such interesting publications in the coming years. God Bless!