GATEWAY TO EXCELLENCE BY RAMASWAMY THANU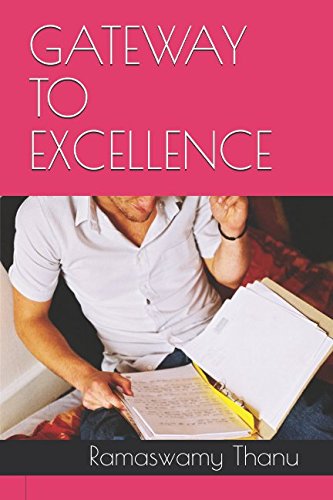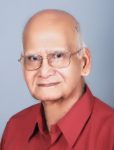 Written by: Mr. Ramaswamy Thanu – PGP 1966, the first batch of IIMA
Reviewed by: Dr. Sharad Joshi, PGP 1967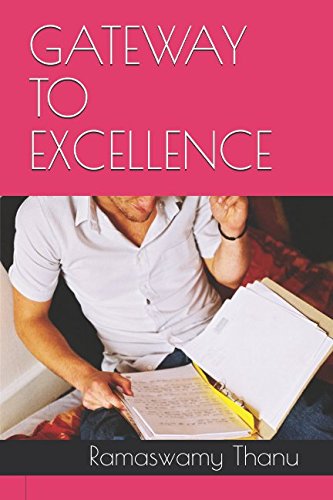 Ramaswamy Thanu, a PGP alumnus from the first batch of the Institute, is a prolific writer. He has to his credit 45 books on topics related to economics, management, humour, lifestyle, health, and spirituality. His principal concern has however been books on value-based management with a spiritual orientation. He is the Chief Editor of 'World United' a monthly spiritual e-Magazine.  Many of his books are available on amazon.com.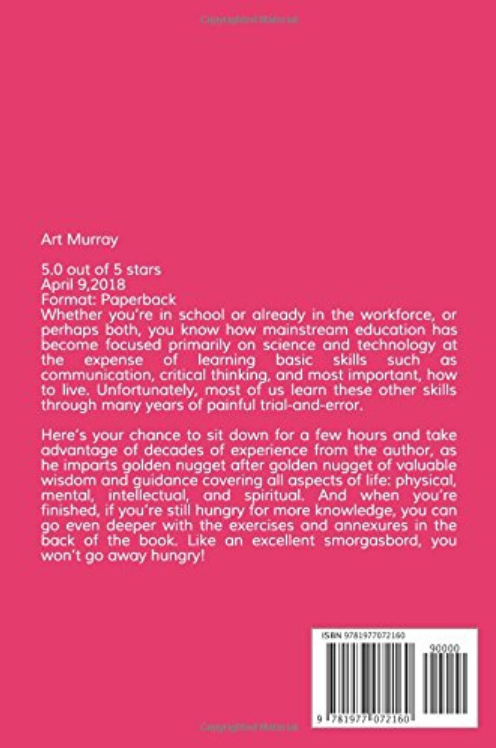 Gateway to Excellence, written in 2018, as mentioned in the preface of the book is written with a view to inspiring the youth of the country to achieve excellence in every walk of life. The author plans to do so by 'helping them to realize their potential emphasizing the importance of maintaining physical, mental and intellectual health, imbibing values, conserving time and energy and the need for developing an alert mind'.
The chapters in the book are titled 'we forget to live', 'physical health'. 'mental health', 'intellectual health', 'personal growth and development', 'love, happiness and spirituality', 'character and youth development'. These all contain useful advice on these themes.
The author has spared no effort in packing maximum meaning into each of the chapter. The subject close to his heart is the role of spirituality in day-to-day living. Spiritual (or existential) intelligence is increasingly being accepted as a part of the main stream. Ramaswamy has emphasized and convincingly explained 12 principles of spiritual intelligence which are: Self-awareness, Spontaneity, Being vision- and value-led, Being Holistic, Compassion, Celebration of diversity, Independence of thought and action, Humility, Tendency to ask fundamental questions, Ability to reframe the problems, Positive use of adversity and Sense of service. 'Intellectual Health' mentioned by him is an interesting idea. It stands for a capacity to develop moral and ethical values, non-hatred, sympathy and friendship, an urge to distribute happiness rather than sorrow, being cheerful in all circumstances, ability to control one's ego.
The final chapter, 'Action', contains the deliverables. Ramaswamy has mentioned 50 points which are truly worth emulating, especially for the target audience of the book, the youth. I quote below a few by way of example.
Have a clear and correct idea of the environment in which you live and how you fit into that. Differentiate between relevant and irrelevant knowledge.
The body is a delicate and wonderful equipment. It should not be subjected to bad maintenance practices and lifestyle.
Enjoy the tranquillity of the mind. Like the naked flame of a candle, well protected in a place where air cannot disturb, in a mind full of optimism, anxiety to search for temporary pleasures does not arise.
Develop and nurture the body to make you a man with muscles of iron and nerves of steel. Yoga with breathing and various postures will do good. Maintain fitness of body by strict avoidance of alcohol and tobacco and by having universal compassion.
Improve breathing capacity and to realize the maximum potential.
Breathing is a part of yoga postures. Lifestyle modifications with stress on tranquillity and mind are the best insurance against major illness.
Walk regularly to have less incidence of cancer, heart disease, stroke, diabetes, and other killer diseases.
Never complain and never compare your position with others.
Tame your desires, anger, and greed. This is possible with techniques of mind control of which meditation is the most important.
Change your attitude to cure depression. Learn to cope with change constructively.
Find joy in giving and sharing with others.
Remember the formula for success is Faith + Discipline + Hard work. With spirituality added to this, it will work wonders.
The book has 10 annexures, which is truly an excellent compilation of self-help checklists and self-assessment questionnaires. For instance, there is a checklist of desirable professional traits and attitudes, a list of 57 emotions such as affection, anger, annoyance, anxiety, awe, etc. that we encounter and a list of 12 soft skills which one needs to develop. There is a self-assessment questionnaire consisting of 95 questions about a variety of life situations. There is an annexure titled 'Purpose of human life' which lists 38 possible goals, such as seeking one's dreams, seeking happiness and flourish, to live a long life, to expand one's perception of the world, to leave the world a better place than you found it, to create equality.
This compact 150- page book contains pearls of wisdom that a young man or woman (and even those who are older) cannot afford to miss. Coming from its octogenarian author, the book has a ring of authenticity. I will gladly recommend it to all and especially, the young.