KOLKATA CHAPTER: holds an interactive session with Prof Errol D'souza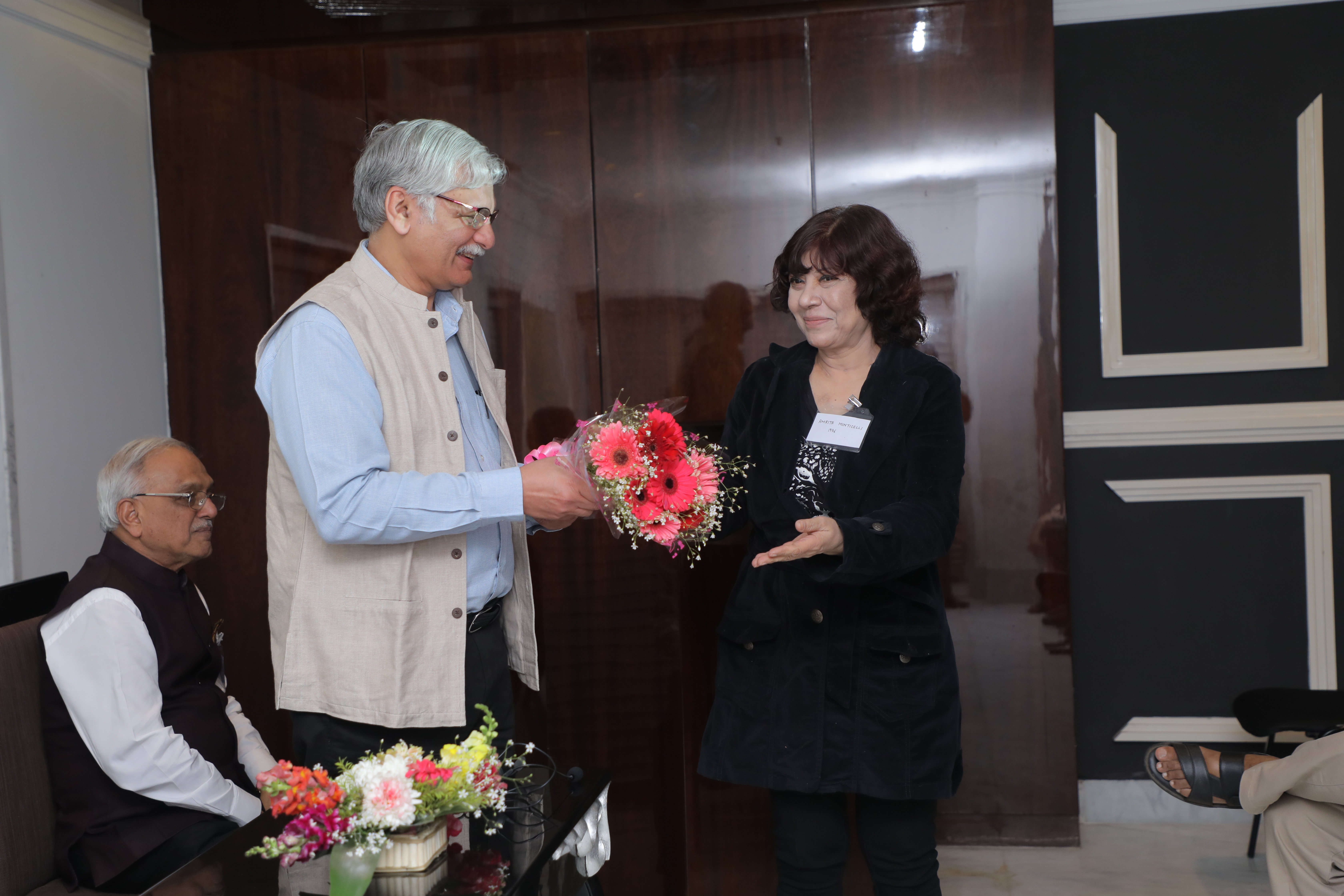 Kolkata Chapter held an interactive session with Prof Errol D'souza on 22 Feb 2019
Contributed by Anjan Deb
February is a pleasant time to be in Kolkata and the Kolkata Chapter of the IIMA Alumni Association were delighted to host an interactive session with Prof. Errol D'Souza, Director IIMA. Over 40 alumni members participated enthusiastically in the event, which was held at the residence of Mr Madan Mohanka, PGP 1967, the senior most alumni in Kolkata and Chairman of Tega Industries Ltd. Amongst the distinguished guests were Prof. Jahar Saha (Former Director, IIM Ahmedabad), Prof Shekhar Chaudhuri (Former Director, IIM Calcutta and alumni of IIMA) and Mr. Anurag Choudhury (Head – Alumni and External Partnerships) who had come all the way from the institute to attend the program.
Mr Madan Mohanka did the honours to introduce Prof Errol to the alumni. Prof Errol has a distinguished academic record in Macro Economics, Development Finance & Public Policy, having taught in reputed Institutes like University of Mumbai and Indian Institute of Advanced Study, Shimla before joining IIMA. He has also been associated with Academic committees of UGC and ICSSR, Planning Commission and RBI.
Prof Errol appraised the alumni about the various initiatives being taken by the Institute and the roadmap to retain the institute's pre-eminent position. The focus has been on research with 44 new faculty joining and number of articles published in top management journals. There is emphasis on new areas. More focus on AI and data analytics. A Big Data lab is being setup. The Institute is planning to have a global footprint. Permission is being sought to set up an office in Dubai to start Executive Education programs.
Prof Errol's talk was followed by a briefing by Mr. Anurag Choudhury on alumni related initiatives and a very active question and answer session.
The evening ended with a networking session over cocktails and a lavish dinner.