IMPERIAL SCHOOL OF AGRI-BUSINESS (ISAB)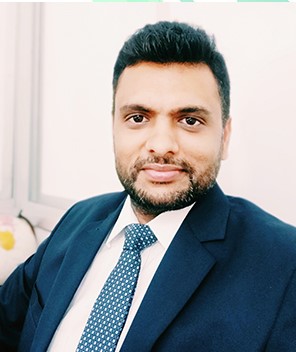 Imperial School of Agri-Business has been started by Saurabh K Pandey (PGP – ABM 2015) with a vision to encourage and nurture excellence in the field of food and agribusiness management. ISAB strives to build cutting edge management capabilities through professional skills, training, quality research, industry interface, business consultancy, global exchange programs and value based education.
ISAB aims to achieve its vision and mission through active participation in agriculture policy issues, business and industry challenges, programs and studies, training and capacity building towards creating world class agribusiness professionals, capable of taking up national and global challenges in a dynamic world of food and agribusiness. With this vision and powered by apex body, Imperial School of Agribusiness starts its two-year full time post graduate program in agribusiness management from Academic Year 2020 – 22. ISAB has been supported by the top corporate houses of India with strategic support from Broadway School of Business, Michigan State University, USA and Western Australia University, Perth.
ISAB has rich support of 300+ agribusiness companies and 20+ Industry associations, 10+ foreign institutions and Government bodies to make it vibrant and relevant to the global food and agribusiness Industry. ISAB also has a well-experienced panel of 50+ Corporate Heads, Academia, Practitioners, Researchers and Entrepreneurs. for taking courses on professional skills, business innovations, entrepreneurial aspects, knowledge to skill conversion and contemporary issues.
FOUNDER'S VISION World's population is expected to grow to almost 10 billion by 2050 demanding Innovative Food Processing techniques and agriculture production. Decline in the share of agriculture in total production and organized employment is taking place at different speeds and poses different challenges across regions. In a country like India, food processing and agricultural sector plays a vital role in constructing and supporting the GDP. The country which depends on agriculture, needs to have a dynamic and innovative skilled manpower.
The object of imparting education, combined with creation, dissemination and application of knowledge, is of utmost importance to create a synergetic impact. ISAB aims at creating a pool of qualified manpower who can think and Act innovatively, focuses on justifying the need to bridge the gap between trained and skilled manpower in the agriculture and food processing domain.
ISAB have embarked upon to open a center of excellence in collaboration with the institutions of Israel and Malaysia to focus on innovative education. Global Collaboration has been drafted with various educational institutions in the US, Australia, China and Malaysia to enable a global partnership in terms of student exchange program and academic research. Our future plan includes six global campuses around the world which shall produce the qualified managers in Food and Agribusiness of International Repute.
ISAB is jointly promoted by Indian Council of Food and Agriculture and Skill Advisory with highly recognized visiting faculty members from IIT, IIM Ahmedabad & XLRI alumni network with core corporate and policy level experience. ISAB, takes pride in developing the over-all character of its students by providing access to live projects and extra-curricular activities. Weekly guest sessions, monthly seminars and quarterly live projects is inculcated in the system for better learning prospects. The diversity of options in ISAB's curriculum is complemented by a breadth of activities outside the classroom where every student finds ample opportunities to participate in and contribute. ISAB has an exclusive tie-up with agripositions.com that assures full placement support and provides offer letter at the time of admission.
ISAB is an innovation driven institute that realizes the thin difference between managers and quality managers required for the betterment of the society. From the day of its inception, ISAB nurtured a dream to become a leading management institute with a global vision. In keeping with the mission of the institute, the programme is especially structured to meet learning aspirations of enthusiastic and bright executives, and hopes to inculcate strong conceptual fundamentals and skills required to manage businesses of the future.
We firmly believe that it is the responsibility of the institute to not only educate students but also create a long term career prospects and help them to build a satisfactory life for themselves.
USP OF THE INSTITUTION India's First Management Institution of Food & Agribusiness that,
Offers Global Student Exchange Program with Educational Institution of US, Australia, China and Malaysia
Provide assured Placement offer letter at the time of Admission
Keeps pride in establishment of Center of Excellence in collaboration with the Institutions of Israel and Malaysia
Imbibes 80:20 Rule in pedagogy where 80 % is Project Led Learning and 20 % is Instructor Led Learning
Faculty from IIT, IIM Ahmedabad alumni network with Core Corporate and Policy Level Experience
Exclusive Tie-up with www.agripositions.com for assured placements
ISAB ADVANTAGE
Only premier AGRI-B SCHOOL in Delhi national capital region
Offering MBA along with electives in 9 different areas
Industry visit, live projects, assignment based learning
Maximum number of seminars and conferences in DELHI NCR for better exposure
Scholarship for 10% meritorious & economically weaker students
Free business class laptop shall be provided along with 24×7 high speed internet to enhance the performance