SINGAPORE CHAPTER – IIMPACT 2019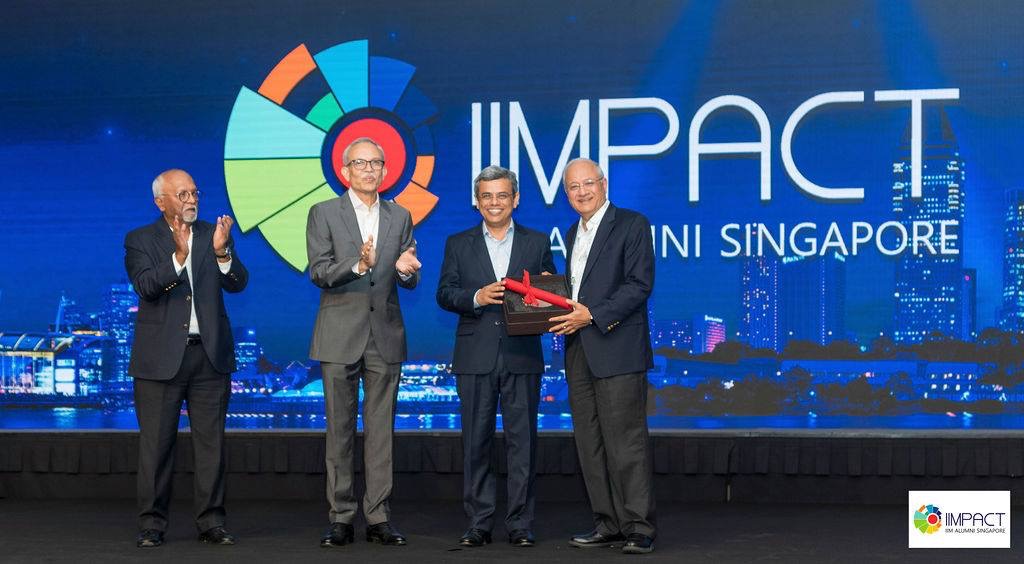 IIMA Alumni Association of Singapore (IIMAAAS)
Events Aug-Sep 2019

IIMPACT 2019
August 17, 2019
Marina Bay Sands Convention Centre, Singapore
IIMA Singapore Alumni played a leading role in IIMPACT 2019 held on 17 August 2019. IIMPACT is a forum created by the PAN IIM Alumni (Indian Institutes of Management- mainly Ahmedabad, Bangalore, Calcutta and Lucknow) of about 1,500 alumni in Singapore. Since the first IIMPACT in 2005, the event has grown in stature and impact. The theme, LIFE 4.0, was inspired by the concept of Industry 4.0 or the Fourth Industrial Revolution. It was a memorable event with high energy, inspiration, networking and exploration having over 700 attendees.
The day began with an exceptionally touching Keynote Address by Nobel Peace Prize winner Mr. Kailash Satyarthi who emphasized the importance of compassion in our personal and professional lives. Our guest of honour, Mr. Chan Chun Sing, Minister of Trade and Industry, Republic of Singapore inspired us with his forward-looking definition of the Singaporean identity. We had thought provoking talks and panel discussions through the day on Geopolitics 4.0, Money 4.0, Work & Family 4.0, Cybersecurity 4.0, and Planet 4.0.  Other highlights included a case study contest for local school children on solid waste management in partnership with NEA, and our new DiscoveryZone, an experiential area for a glimpse into the future.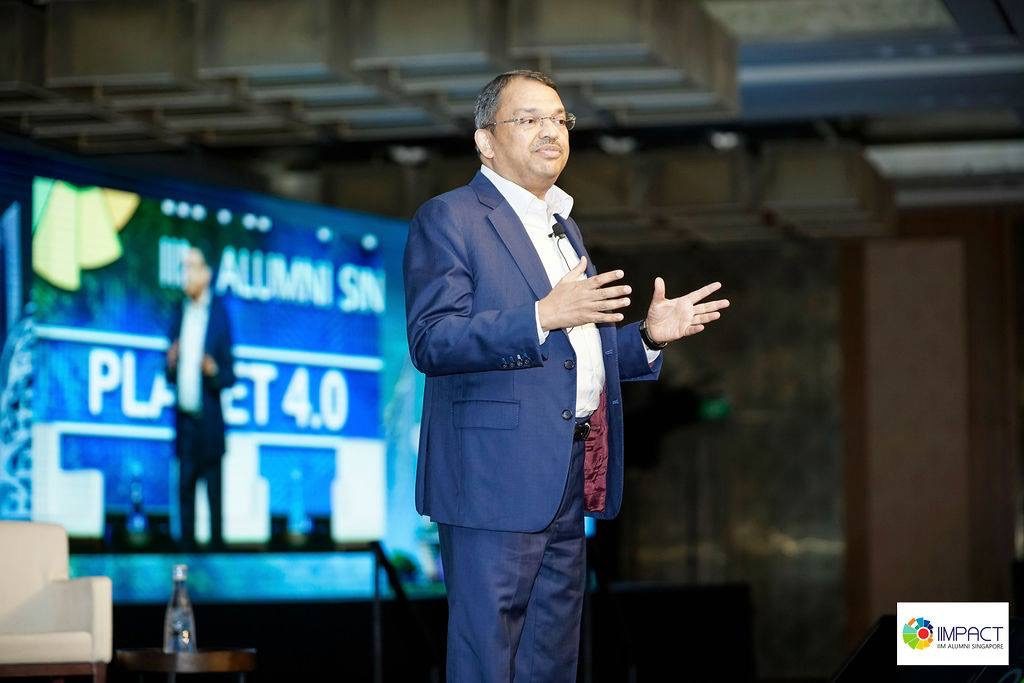 IIMA Alumni who played leading roles at IIMPACT 2019 included the event convenor Nayantara Bali (PGP 1988), Piyush Gupta (PGP 1982), Sunny Verghese (PGP 1982), HE Jawed Ashraf (PGP 1986) as keynote speakers for Money 4.0, Planet 4.0, and Geopolitics respectively, and Deepika Deshpande (PGP 1993) track co-lead for Planet 4.0.
In addition, two of our alumni were felicitated with the "Distinguished Alumni Award" – Girija Pande (PGP 1975) and Jawed Ashraf (PGP 1986). The IIMA flag in Singapore is definitely flying high!