VSL AWARDED AT UNESCO ASIA-PACIFIC AWARDS FOR CULTURAL HERITAGE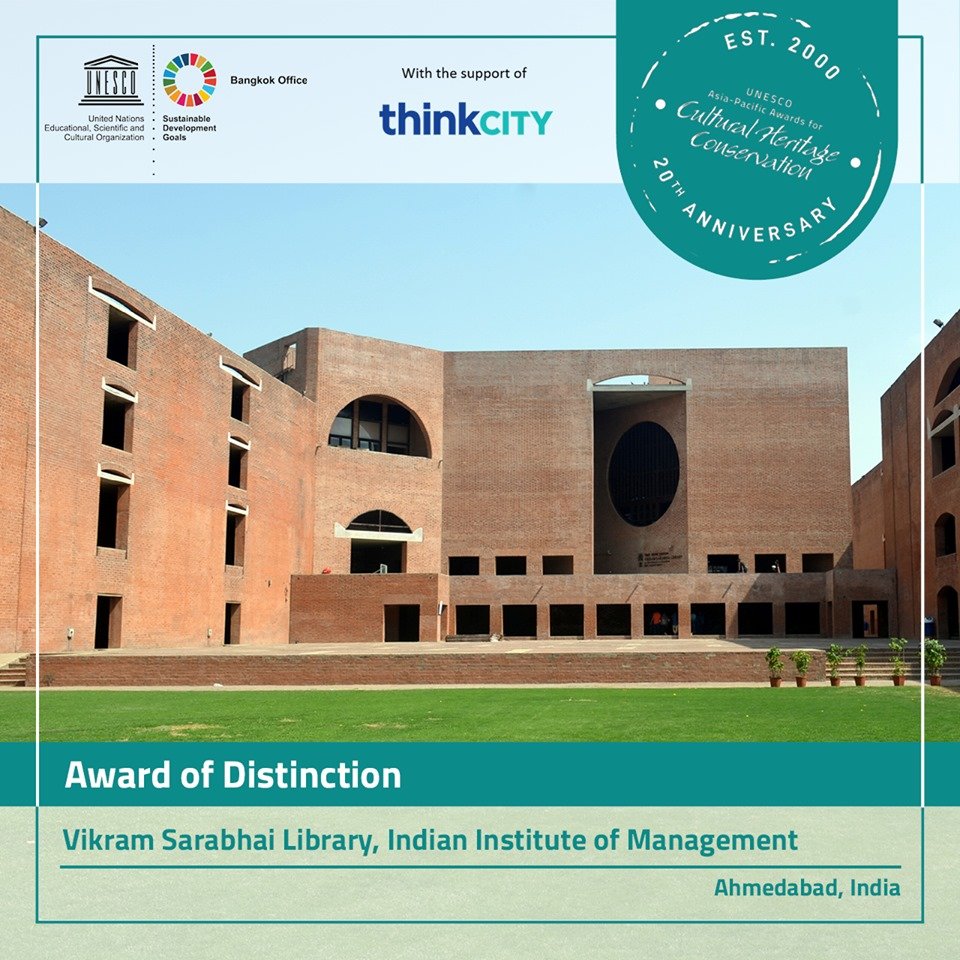 The recently restored Vikram Sarabhai Library has been awarded the 'Award of Distinction' at the UNESCO Asia Pacific Award for Cultural Heritage Conservation 2019. The awards were announced at Penang, Malaysia on October 14, 2019. The chief restoration architect Ms Brinda Somaya received the award. The library was inaugurated on 11 March, 2019 after a four-year restoration process.
About the Award: The UNESCO Asia-Pacific Awards for Cultural Heritage Conservation programme recognizes the efforts of private individuals and organizations that have successfully restored and conserved structures and buildings of heritage value in the region. By recognizing private efforts to restore and adapt historic properties, the Awards aim to encourage other property owners to undertake conservation projects within their communities, either independently or by seeking public-private partnerships.
Jury Citation on restored Vikram Sarabhai Library: "The restoration of the monumental Vikram Sarabhai Library heralds an important step forward in the preservation of 20th century architecture in India. The linchpin of Louis Kahn's iconic Indian Institute of Management campus in Ahmedabad, the library was rehabilitated from a state of extensive material dilapidation. Through careful studies and extensive modelling, the conservation team has conquered a range of difficult technical challenges to extend the life of the composite brick and concrete structure with its distinctive geometric forms. The project has recovered configurations and uses of space in line with the architect's original vision, while upgrading functionality to ensure that the library is ready to meet contemporary requirements and provide universal access. With Modernist heritage enjoying increasing acclaim, but still facing the widespread threat of demolition, this initiative promises to have major policy impact within Ahmedabad and throughout India."