A LIMERICK ON MY MEMORY OF THE HARVARD STEPS AND JOINING IIMA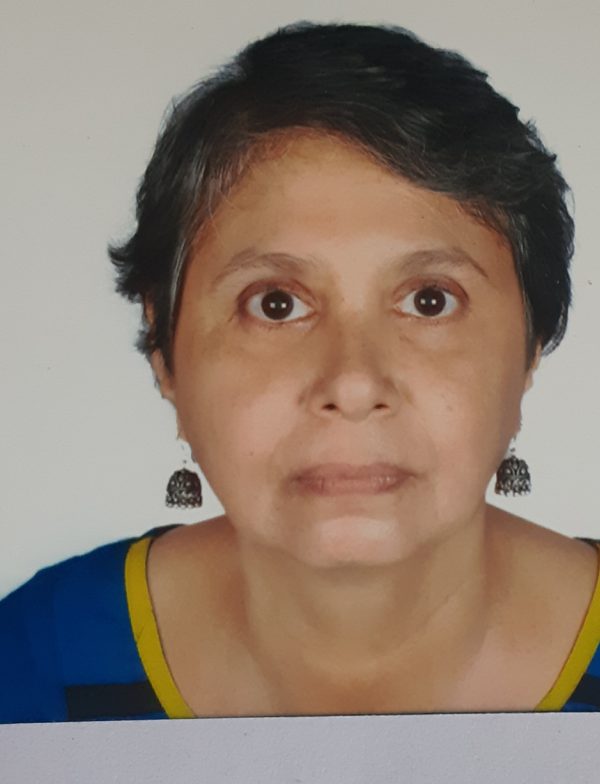 Narrative shared by Ms Jyothi Prasad nee Krishnaswamy (PGP 1988). After spending what seemed like a lifetime working at marquee investment banks including SBICAP, Peregrine Capital and NM Rothschild India, Ms Jyothi is now an independent financial advisor and also an independent director on the boards of a few companies.
Here we were at IIMA
In front of us, the Harvard Steps lay
The real McCoy!
Seeing it filled me with joy!
Into a new world, it was the stairway!
Bright-eyed and bushy tailed freshers on a campus walk! This was the summer of 1986! Way, way back in time but such was the impact that the Harvard Steps and the majestic Louis Kahn Plaza made on us that the memory remains evergreen. At least I hadn't seen this kind of architecture before and I instantly loved its handsome proportions! All this seemed as new as the world of management studies that we were soon to embark on.
It all looked confusing and daunting at first. Especially as all dorms looked alike and it all seemed full of passageways and arches and we didn't know what led where! I was in awe too when I saw the classrooms! Not airconditioned back then! The thought that finally I had made it here filled me with happy pride. Of course, at that moment, I didn't know what lay ahead – those surprise quizzes, scary as hell for me in subjects like MSM and POM; endlessly working your way through many new subjects; the case method which was quite new; the mess food, that left me longing for home; the malaria that got most of us sooner or later; the awful tasting water which I had never encountered before and which would never quench my thirst; the chai trips to the gate, a novelty for me (the 1986 version of "chai pe charcha"!), the extremes of the Ahmedabad weather; missing home in faraway Madras (Chennai now!); our first encounters with computers (the present generation shan't believe us but many of us had never seen or used computers until then!) and the beginnings of friendships that would last a lifetime! All these lay ahead but at that moment as I walked up and down Harvard steps, I felt as if I was indeed among the chosen few and so very glad to have made it!