PROF SP KOTHARI – PADMA SHRI 2020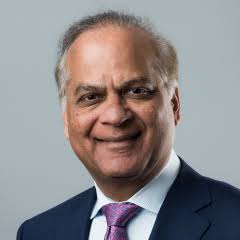 PROF SP KOTHARI (PGP 1982)
PADMA SHRI AWARD 2020, LITERATURE AND EDUCATION
GORDON Y BILLARD PROFESSOR OF MANAGEMENT, MIT SLOAN SCHOOL OF MANAGEMENT
Prof S.P. Kothari was awarded India's prestigious Padma Shri award for 2020 in the field of Literature and Education. In Feb 2019, Prof. Kothari was appointed as a chief economist and director of the Division of Economic and Risk Analysis (DERA) at the U.S. Securities and Exchange Commission. For the past 17 years, he has served as an editor of the Journal of Accounting and Economics. During 2008-2009, he was Global Head of Equity Research, Barclays Global Investors (BGI), responsible for research supporting BGI's active equity strategies. Prior to 2008, he was also Deputy Dean and the head of the department of Economics, Finance and Accounting at the MIT Sloan School of Management. He is an expert on economic policy issues in India and has written numerous opinion-page editorials in The Economic Times.
Prof Kothari's highly cited research focusses on financial reporting and valuation, asset allocation, explaining the diversity in international accounting practices, use of employee stock options for compensating executives and accounting for stock options, evaluating investment performance, and corporate uses of derivatives for hedging and speculation.
Prof Kothari earned his B.E. in Chemical Engineering from the Birla Institute of Technology and Science, a M.B.A. from the Indian Institute of Management Ahmedabad, and Ph.D. from the University of Iowa. He has received Honorary Doctorate, Doctor Honoris Causa, from the University of Sydney in May 2013. He was recently conferred with Honorary Doctorate by London Business School, for his unstinting activities in the public arena which are aimed at improving society at large.