INDIAN RAILWAYS DURING COVID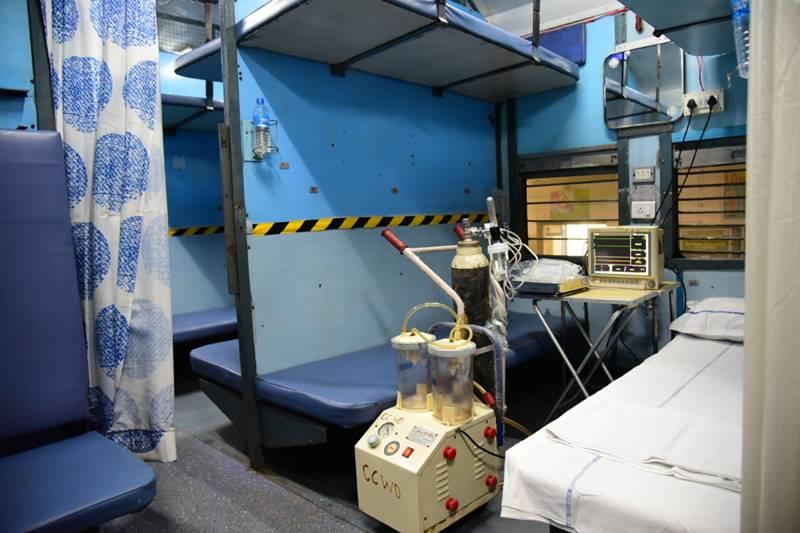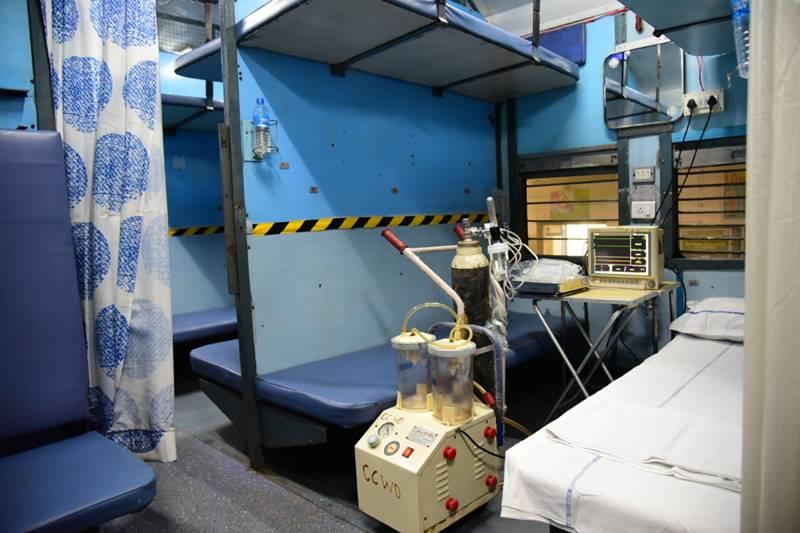 By Mr Kapil Jambhulkar (PGP 2013), Director (Head of Rolling Stock) – North East Frontier Railway, Indian Railways, Govt. of India
COACH MAINTENANCE DEPOTS, GUWAHATI & KAMAKHYA AT THE FOREFRONT OF THE COVID CRISIS MITIGATION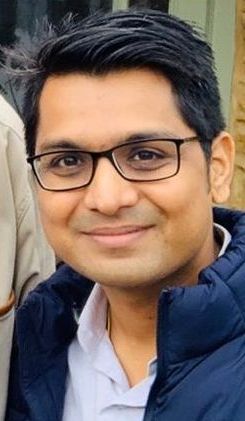 Prototype Development: Conversion Of Rail Coach Into Quarantine Ward The Coach Maintenance Depot at Kamakhya was the first depot in Indian Railways to design and develop a prototype for conversion of a rail passenger non-AC coach into a quarantine ward. This coach, when converted into quarantine facility, can accommodate 9 patients and has facilities like a bathroom, mosquito nets on windows, oxygen cylinders, IV fluid bottles and paramedics' cabin.
The COVID-19 pandemic developed into a full-blown world crisis by mid of March 2020 with scenes of patients being treated on sides of streets in Italy and Spain doing the rounds on various media. This prompted the think-tank at Government to be prepared with a plan for such eventuality if the COVID cases in India shoot beyond facilities from hospitals, converted community halls, hotels, stadiums, etc. It was decided to make 5000 coaches all over the country in various depots, which shall be able to accommodate 45000 patients for quarantine. It was considered that these converted Railway coaches would offer a low-cost but effective solution to meet this huge requirement.
The depot at Kamakhya in the city of Guwahati came forward for designing and making the coach. The depot's team successfully accomplished it within two days on 27th March 2020. The design was conceived on the basis of the actual isolation ward at Central Railway Hospital in Guwahati and accordingly, the depot developed the design of the prototype coach. This conversion was done within a span of two days during the period of lockdown Phase I. The depot staff did the conversion work and the materials required were procured from the vendors after seeking special permission from the local authorities. This was a challenge considering the strictness of the lockdown during phase I when the movement of staff and vehicles was restricted but the depot team rose to the challenge in the difficult times to deliver the results.
This prototype was approved by the Ministry of Railways and became the benchmark for conversion all over India. Within the next 20 days, about 5000 coaches were converted. The depots at Kamakhya and Guwahati together converted 100 rail coaches within 15 days. Over the last few weeks, few State Governments have requisitioned these rail coach-converted quarantine wards from Indian Railways.