MANAGING THE POWER DISTRIBUTION THROUGH SMART METERING: AN IMPACT STORY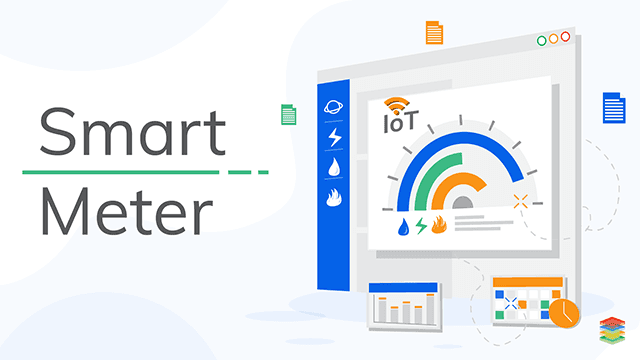 By Mr Anil Rawal (PGPPMP 2008), CEO, IntelliSmart Infrastructure Private Limited
(A JV of NIIF and EESL)
Introduction The Power industry stands on 3 pillars – Generation, Transmission and Distribution. While each pillar ensures in maintaining the demand and supply of power, it is the distribution sector that is the paymaster to the whole power value chain. Ironically, these paymasters of Indian power sector have been bleeding due to several inefficiencies and losses (Known as Aggregate Technical and Commercial or AT&C Losses), since independence despite multitude of bail out plans over the years.
The average billing efficiency in India is approximately 80% which means that if 100 units are delivered to the end consumer only about 80 are billed finally to collect the revenue. This, when translated to absolute numbers works to be about 200 billion units not billed annually, leading to an annual revenue loss of a whopping INR about 800 to 900 billion to the DISCOMs annually. The only solution to plug this leak is Implementation of Smart Electricity meters across the country.
Smart Meters Smart meters can take the billing efficiency to more than 99%, if implemented across all DISCOMs. With this intention, Government has set up an ambitious program of installing about 25 crore smart pre-paid meters over the next few years, which shall need an investment of about 1 lac crores, however, producing savings of about 80 to 90 thousands crores annually to the DISCOMs.
Smart meters eliminate manual errors, improve billing efficiency, and help consumers optimise their consumption. At the same time, smart meters enable DISCOMs to forecast energy demand cycles in real-time, and swiftly rebalance the grid's energy sources. These meters shall be instrumental in integrating renewable energy in the grid. With smart meters recording and anticipating fluctuations throughout the day, DISCOMs can explore the 'Time of Use (ToU) tariffs' that accurately reflect energy prices. This enables DISCOMs to shift loads from high price hours to low price hours. At the same time, consumers can save on electricity bills by opting for more attractive Time of Use (ToU) tariffs.[1]
Smart meters enable real-time communication between DISCOMs and consumers which means that the days of prolonged load shedding will be history. Smart meter data can ensure faster outage detection and restoration of services. Consumers get access to a prepaid billing model with smart meters. This means that they only pay for the electricity they can afford and optimise their consumption based on real-time data.
IntelliSmart and Impact story during COVID 19 IntelliSmart Infrastructure Private Limited or "IntelliSmart", a JV of National Investment and Infrastructure Fund(NIIF) & Energy Efficiency Services Limited (EESL), has been established to give a fillip to this Smart Metering program of the Government of India across the nation. It will lead the implementation of Smart meters through BOOT (Build. Own. Operate. Transfer) model to expedite the deployment, so far being run by EESL on the same model.
IntelliSmart along with EESL has not only kept the smart meter implementation running on the ground in 4 states (UP, Bihar, Haryana and Delhi), maintaining more than 12 lacs meters installed so far. The teams have also maintained the consumer complaint resolution to more than 99% and also have been able to ensure high billing efficiency for the DISCOM areas where smart metering program has been implemented. In addition, IntelliSmart has supported the DISCOMs in installing New Service Connections during the lockdown. Over 5,600 such connections were done during the lockdown ensuring the operations of DISCOMs don't stop and consumers as well do not face any issues in getting an electricity connection.
Bihar is the first state in India where over 25,000 Smart prepaid meters have been installed. And during the lockdown, DISCOMs in Bihar have been generating a daily revenue collection of INR 5,00,000/- (Consumers on an average are recharging their prepaid smart meters with a credit balance of Rs 20 daily). This has resulted in a significant benefit of revenue to the state DISCOMs, while other DISCOMs with conventional meters have not even been able to generate the bills. Another advantage is the immediate generation of working capital for the DISCOM, which otherwise would take months.
Sustained billing efficiency and revenue generation program during COVID has reaffirmed the importance of smart meters in being vital tools in ensuring smooth billing and collection operations. The resultant impact has been visible in states like Uttar Pradesh, Haryana, NDMC and Bihar, where average meter automated billing is above 96% against a 71% provisional billing in the non-smart meter areas. Smart Meters have enabled utilities to get consumption data over the air, maintain and monitor operation remotely, allowing them to better manage load forecast, while ensuring bill reads are accurately maintained and there is no revenue loss due to loss of data for installed Smart Meters.
Business Model of IntelliSmart and Impact so far on the ground Business model of IntelliSmart is to Invest Upfront the CAPEX on BOOT model for the smart metering program and implement in DISCOMs, thus requiring Zero CAPEX required from Utilities. IntelliSmart also operates and maintains these assets for a pre-defined period of operations before handing over the assets to DICOMS, for no transfer charges.
IntelliSmart along with EESL has been instrumental in running the smart metering program currently in 6 states and the program has already generated significantly higher revenue per consumer to these states. The table reflecting the percentage increase in revenue from about 9% to 180% in different states is as below.

Conclusion IntelliSmart has been successfully implementing this dream project of Government of India and has successfully been installing and maintaining more than 12 lac meters in 6 states. The team has not only continuously been on the job during this tough time of Lockdown, but also have been enabling the provisioning of the new connections. The team has also been maintaining very high standards of billing and revenue generation for the DISCOMs. We have ensured that not even single worker suffers from the COVID by ensuring the PPE kits as well as observing all critical health and safety measures.
With power being the lead indicator of growth and the country aiming to have 24×7 reliable power supply, improving the health of DISCOMs remains to be the critical most goal to be achieved. Implementation of Smart Meters is a key towards this goal and IntelliSmart is committed to this national goal and have maintained the incessant performance standards even during these tough COVID times.
References: [1] ISGF White Paper AMI Rollout Strategy and Cost-Benefit Analysis for India (https://indiasmartgrid.org/reports/AMI%20Roll-Out%20Strategy%20and%20Cost-Benefit%20Analysis%20for%20India%20FINAL(1).pdf)