REASSURED BY THE POWER OF GRASSROOT NETWORK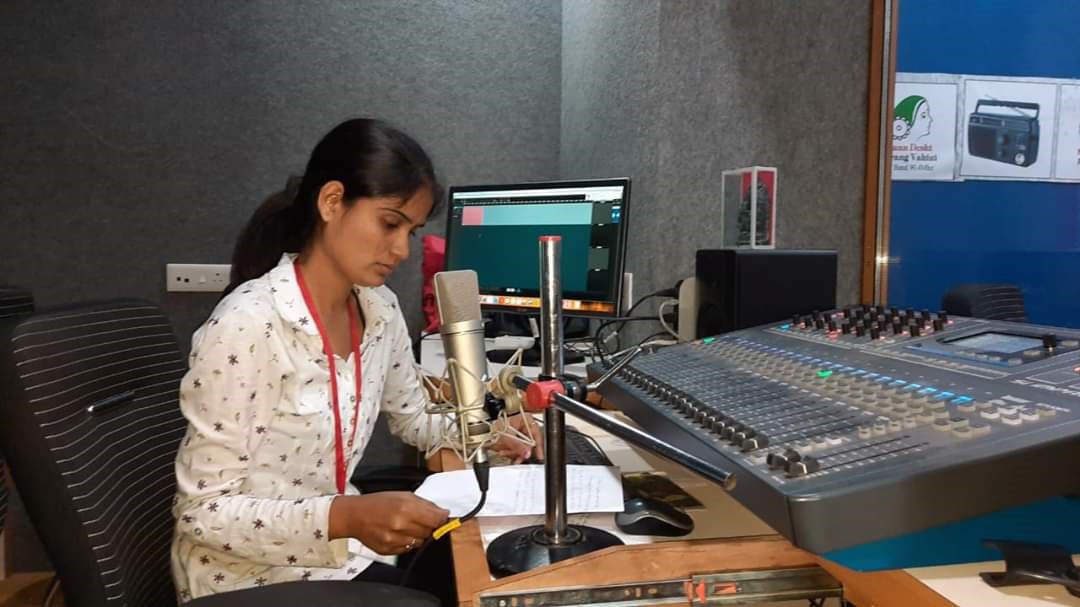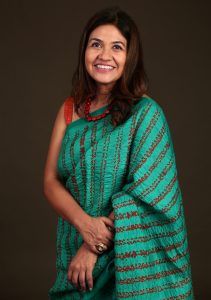 Contributed by Ms Vidya Shah (PGP 1989), CEO – EdelGive Foundation and Board Member – Edelweiss Financial Services Limited 
The rapid spread of the novel coronavirus has resulted in devastating consequences for economies, business, and communities across the globe. In India particularly, it is safe to say that the pandemic and the subsequent lockdown has tested our existing systems and policies, emerging as a much larger humanitarian crisis than merely a health one.
When I started EdelGive Foundation in 2008, we were committed to supporting organisations that were executing meaningful and need-based work. Today, 12 years later, and amid a global pandemic, being reassured by the power of our grassroots network, our goal was to make sure these organisations stayed afloat, safe, and continued relief work with minimum disruption. In the initial stages of the lockdown, most of our NGOs were focussing their attention on awareness building within their communities. With the extension of the lockdown and the mass migration of workers back to their villages, their difficulties started to increase. Lack of funds, access to basic technology (internet, access, mobile services etc.) salary cuts, lay-offs, inability to source basic supplies for daily sustenance emerged as challenges for them to sustain.
Through it all, the partner organisations that I am associated with, stepped up to the challenge, adapting their systems, teams, and operations with great flexibility to address the crisis through innovative ways.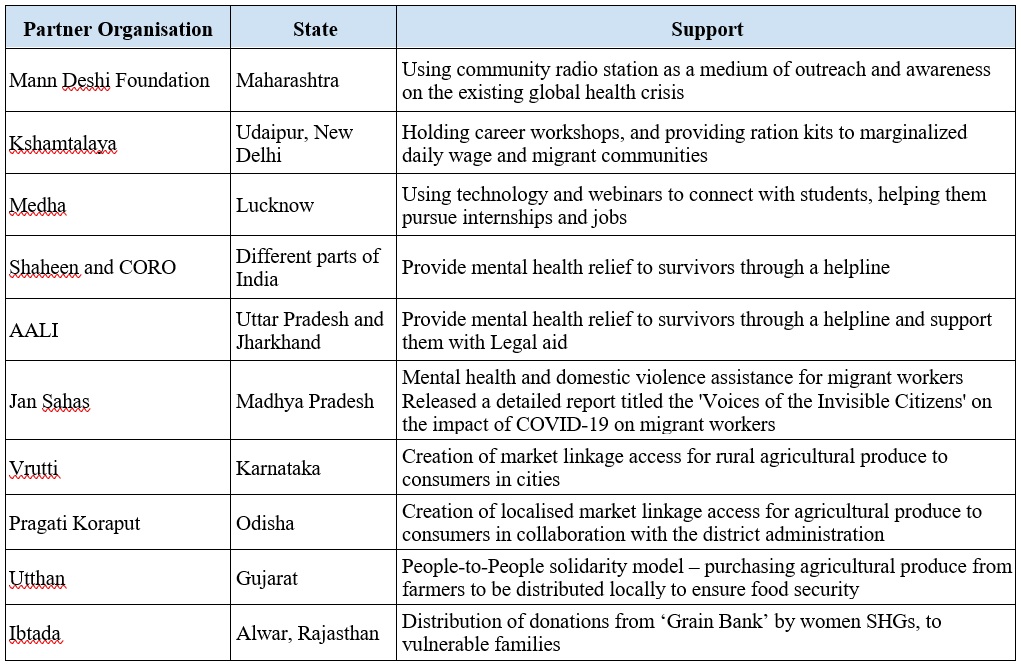 The need of the hour is strengthening and building capacities of these stellar organisations and their programmes. Even as we begin to 'unlock', we are far from where we need to be to stabilise our economies and build safe communities. I believe our grassroots network has the agency to bring us there. Strengthening their ecosystem and building a sustainable environment for them to do the work they need to, will go a long way towards social change.