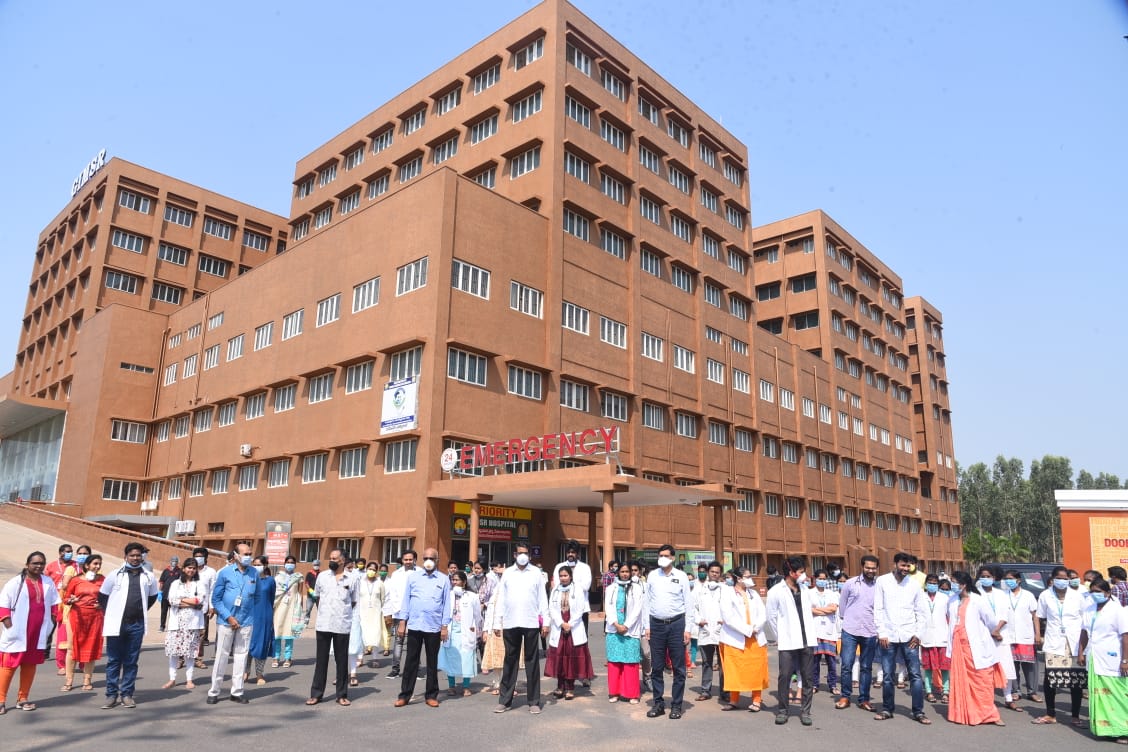 Ms Nalini Bikkina (FDP 2012), Director, GITAM School of Gandhian Studies, shares her experiential story from the pandemic and lockdown.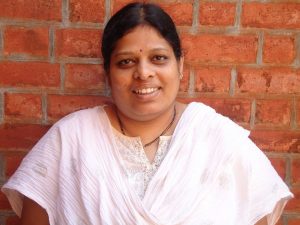 The Campus came to a grinding halt on 18th March 2020 when the Government of Andhra Pradesh ordered the closure of all Higher Educational Institutions. The Corona Pandemic suddenly seemed to be real; not just news about a public health disaster in some distant country. Students left the campus gleefully. For them it was going to be a long holiday, or so they thought till about a month into the lockdown.
For the faculty and staff of GITAM, a Deemed-to-be University nestled on the southeastern coast of India, the physical closure of the campus was a forced demand on transitioning to the online mode of teaching-learning and assessment. The migration happened surprisingly quickly, thanks to our ever vigilant and pro-active President and the Chief Technology Officer who runs the three campuses of the University virtually through the Centre for Advanced Technological Solutions or CATS.
While an already slowing economy almost came to a halt in one fell swoop on the announcement of the nation-wide lockdown, some rumors and certain true stories about layoffs started doing the rounds. Amidst the grim employment scenario in the country, our President promised in a town-hall meeting on Zoom that he will not lay off owing to the pandemic and would not stop payment of salaries unless the cash flow stops. He stuck to his promise thus far and a majority of our team stepped right up to the extraordinary situation and pumped in extraordinary efforts to complete teaching for the academic year, albeit online. This was an unexpected happening owing to the lethargy that many of us had to move processes online despite robust technological support and endless coaxing by the authorities. When we finally migrated to the virtual mode, it was almost overnight; thus proving that latent learning was going on and all that was required was that little nudge.
A large number of us are working almost 24/7, but then we continue to have free riders who with insurmountable audacity side step tasks citing imagined connectivity challenges and innumerable personal pretexts that cannot be verified. While our Med School was declared a COVID hospital, we had on the one hand frontline warriors putting up a united front to face this unprecedented humanitarian challenge; we had helping hands who at great personal risk went out into the community providing rations to daily wage earners door-to-door and assisting migrant workers; we also had social media activists criticizing every act of omission and commission of the University community all the way up to the nation. While the intentional and unintentional atrocities in the country are unpardonable, India shaming happened at a feverish pace from cozy couches at home, adding insult to the predicament of those out there at ground zero. God save the world from armchair activists and self-proclaimed advocates of the subaltern who crave visibility and social media acclaim but who wouldn't shell a penny nor move a muscle to get out there and be on the frontline. While it would be highly absurd to expect everyone to be a corona frontline warrior, I am sure we can be warriors in our own way by doing our duties sincerely and supporting the organization we work for and the community we live in, in these grueling circumstances.
The corona pandemic and the consequent lockdown was a period of introspection. The phase rebooted our priorities in life. These times also sieved to us with clarity those who walk the talk from habitual hypocrites; the pandemic taught us that it is time for the human race to unite, as our destinies are intertwined despite geographical, political, racial and religious boundaries; the pandemic humbled us by proving that despite tall and arrogant claims about scientific advancement we have been hiding and running from an invisible virus which by itself is very fragile; it forced on us the revelation that while we could send a private rocket into space, people died alone as friends and family could not travel, on our very own earth. The post-corona phase if and when it comes is meant to bring in a new normal. I earnestly hope that the new normal would be the harbinger of intellectual humility, scientific modesty and economic frugality.