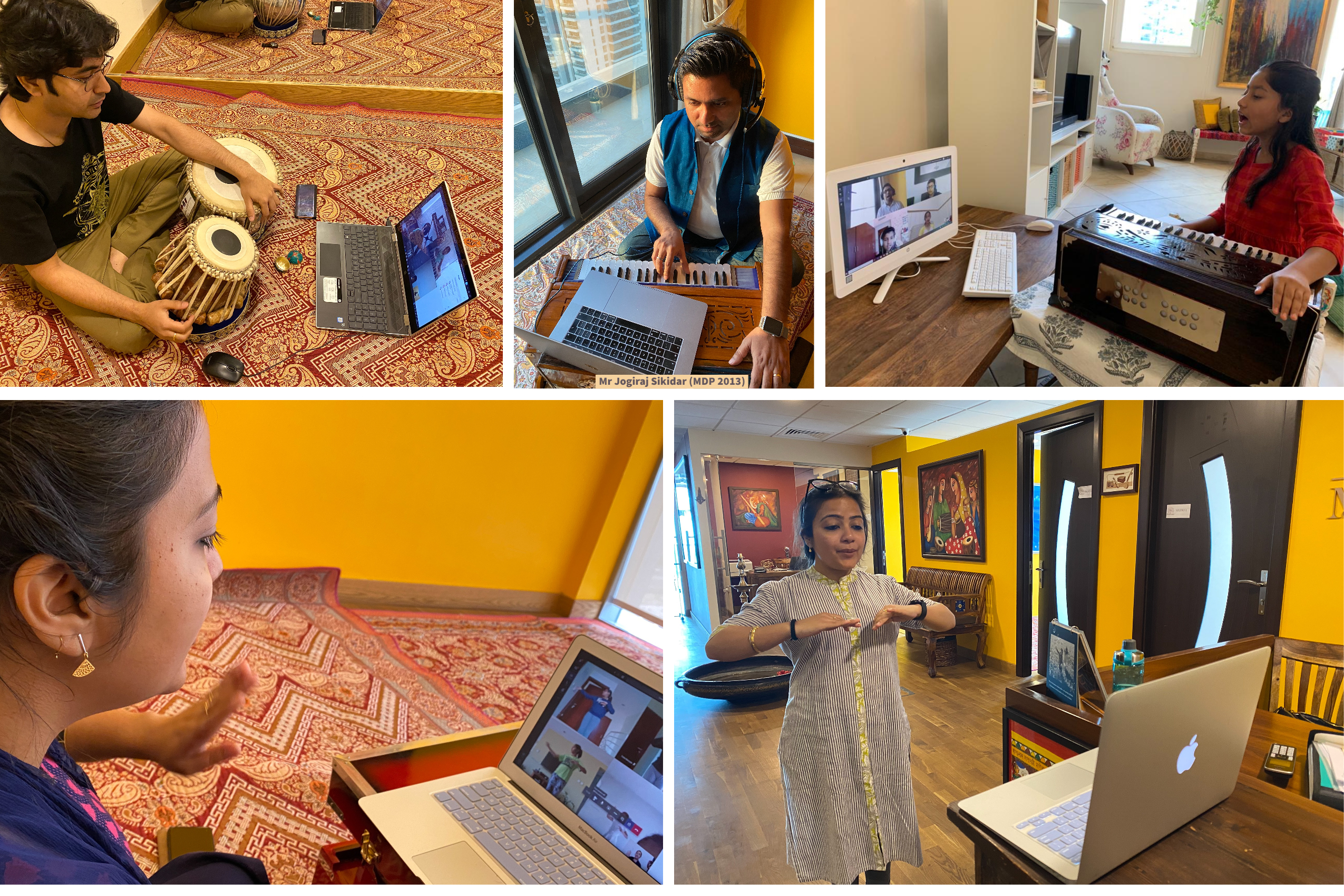 Mr Jogiraj Sikidar (MDP 2013) is a Hindustani Classical Vocalist and Founder-Director of 'Malhaar'. Malhaar Centre for Performing Arts is the hub for all forms of Indian performing arts training in the UAE. During the unprecedented time due to the novel coronavirus outbreak, he took the initiative to bring e-learning programmes on Indian performing arts for the people who are interested in the art and want to utilise their time during the lockdown to do something as productive as 'learning classical music and dance'. Here, he shares his experience with us.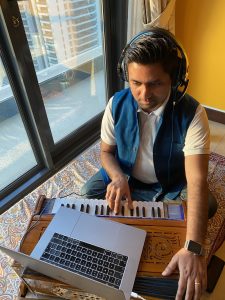 Shipra Singh Rana is a Mumbai based entrepreneur. Jaya Chaudhry is a Delhi based media professional. Ravi Pokhriyal is a CEO of a multination company and his wife Ritu is a homemaker based in Jakarta. Ritu Dua is a homemaker in London. Debapriya Goswami Chakraborty is an architect and her son Devajyoti and daughter Diya are students based in Toronto. Mahika from Huston, Aishani from Bahrain, Manas from Bangalore are students. Amol is a 75 years old homemaker from Dubai. These people belong to different age groups, backgrounds and professions but during this COVID19 lockdown, their love for Indian classical music has brought them together. They are the new students at Malhaar Centre for Performing Arts, UAE's home-grown brand.
Malhaar being a training hub for Indian classical art forms has introduced a new learning module – learning the traditional-classical music and dance through live, e-learning sessions for both children and adults. This initiative has been taken to spread positivity and happiness among people when the entire world is going through a difficult time. The idea is to learn these beautiful Indian art forms, with the safety of being at home when people are confined within four walls due to the COVID-19 pandemic. So far, Malhaar's live e-learning programmes on Indian performing arts are proving to be a hit with the students who are keen to connect with India's cultural traditions.
Call of life Twelve years back, I had started an Indian musical movement in the UAE by the name of Malhaar. It grew to become the region's first and largest Indian music ensemble. After working with the top brands of media industry in India and UAE, I decided to quit the job in 2017 and extended the scope of Malhaar to establish Malhaar Centre for Performing Arts in Dubai. Today, it is the biggest brand, along with being a hub of Indian performing arts training and collaboration centre. For me, Malhaar is not a business but a passion project to share the beauty of Indian classical performing arts with the world.
Connecting families, connecting world Malhaar has transcended the UAE borders and connected with people from across the world and there are more than 200 families from all over the world who are taking live e-lessons from the Malhaar gurus, being in the safety of their homes. The centre has students connecting online to learn the traditional art forms from countries like China, India, Bahrain, Germany, Canada, the United Kingdom and the United States. There is no age limit for learning and our students range from 4-year-olds to 74-years-young. Everyone has embraced the technology to learn and connect with their heritage and to embrace the Indian art forms.
Braking all the physical barriers, Malhaar is providing lessons in Indian classical vocal, Hindustani and Carnatic. Under the light music genre, students are learning Ghazals, devotional music and popular Bollywood melodies. Beyond the voice classes, Malhaar also provides training in musical instruments such as Tabla, Harmonium and Piano. In Indian classical dance forms, students are learning Bharatanatyam, Kathak and Odissi.
One giant leap: Integration of e-learning in UAE schools Malhaar has successfully implemented the introduction of Indian classical performing arts as a core subject in several schools of Dubai at the primary level. Some of these schools include GEMS Modern Academy, Dubai; Kindergarten Starters and Amity School Dubai, where Malhaar is training more than 5,000 children via live e-lessons. This is a first-of-its-kind initiative in the world and watching this initiative come alive outside the Indian shores, is indeed a dream come true.
Under this initiative, Malhaar is providing integrated lessons in Hindustani Vocal, Tabla, Bharatanatyam and Kathak across these schools. The institute is following the curriculum of renowned examination bodies on Indian performing arts – Prayag Sangit Samiti from India and The Imperial Society of Teachers of Dancing (ISTD), UK.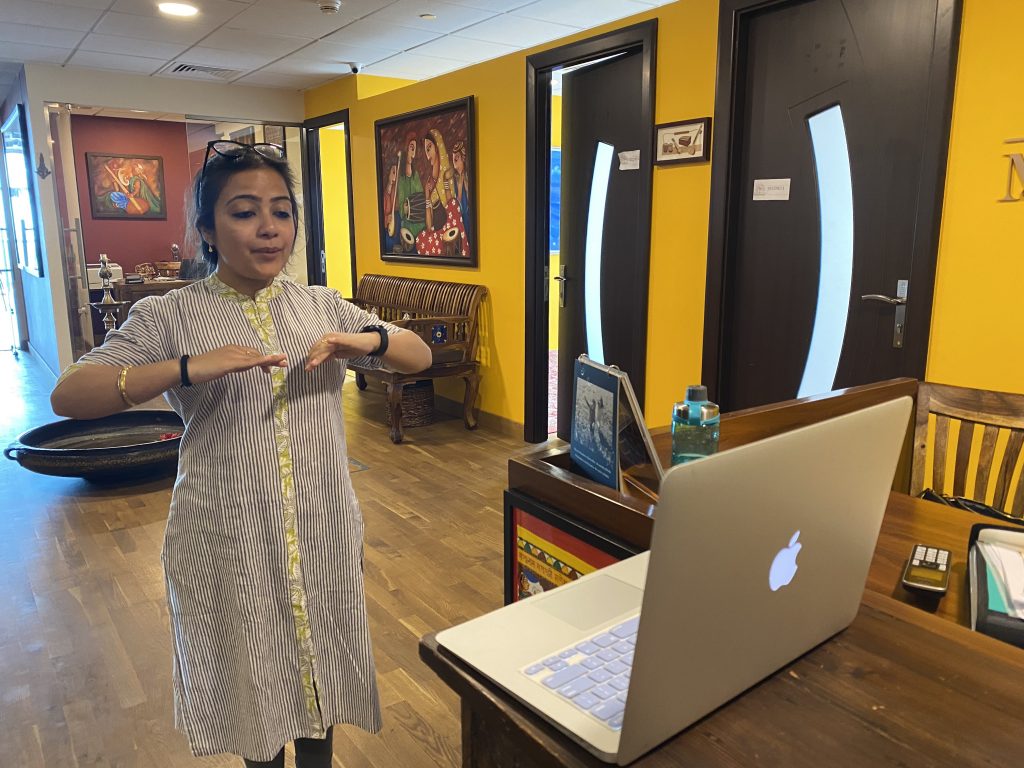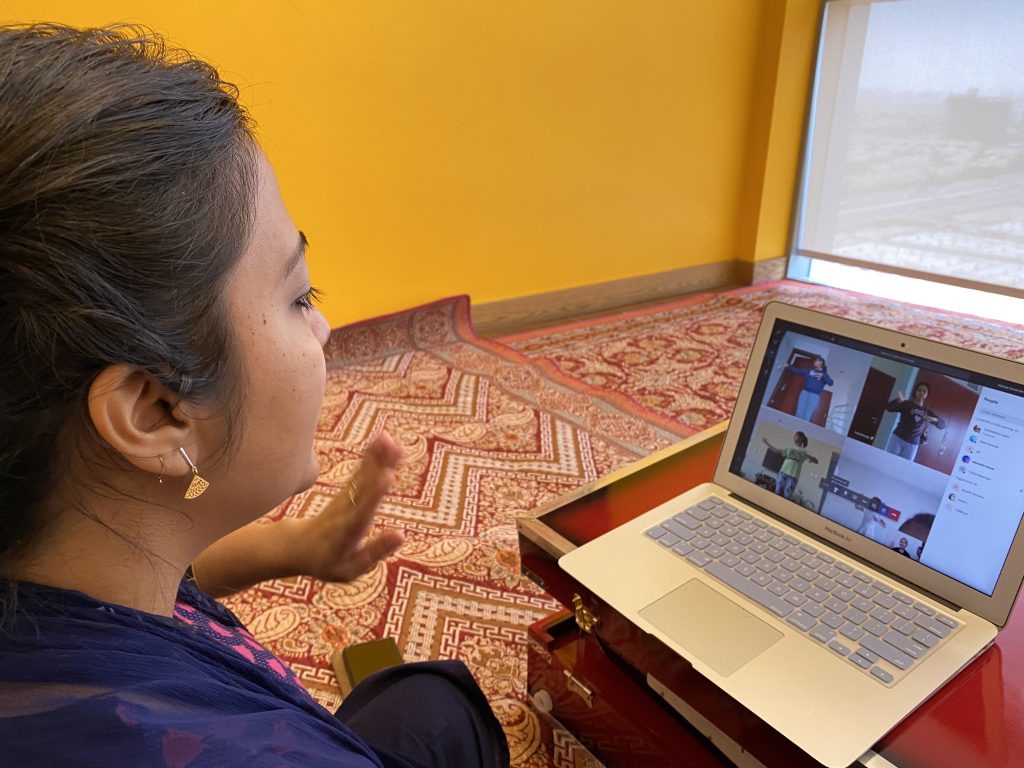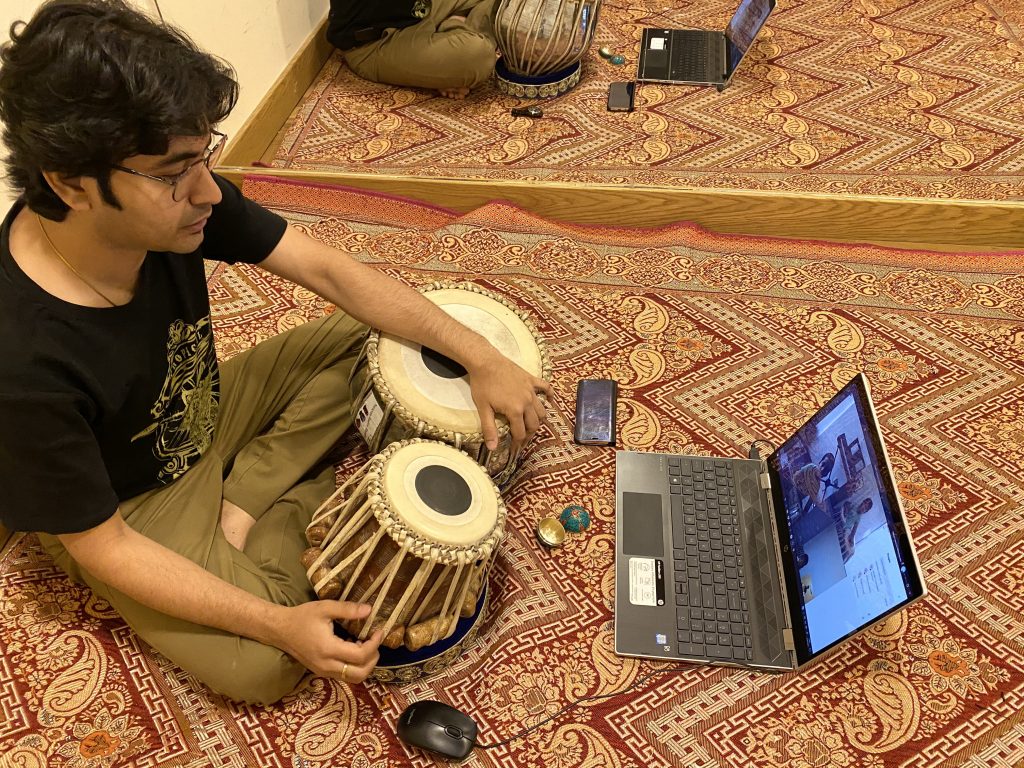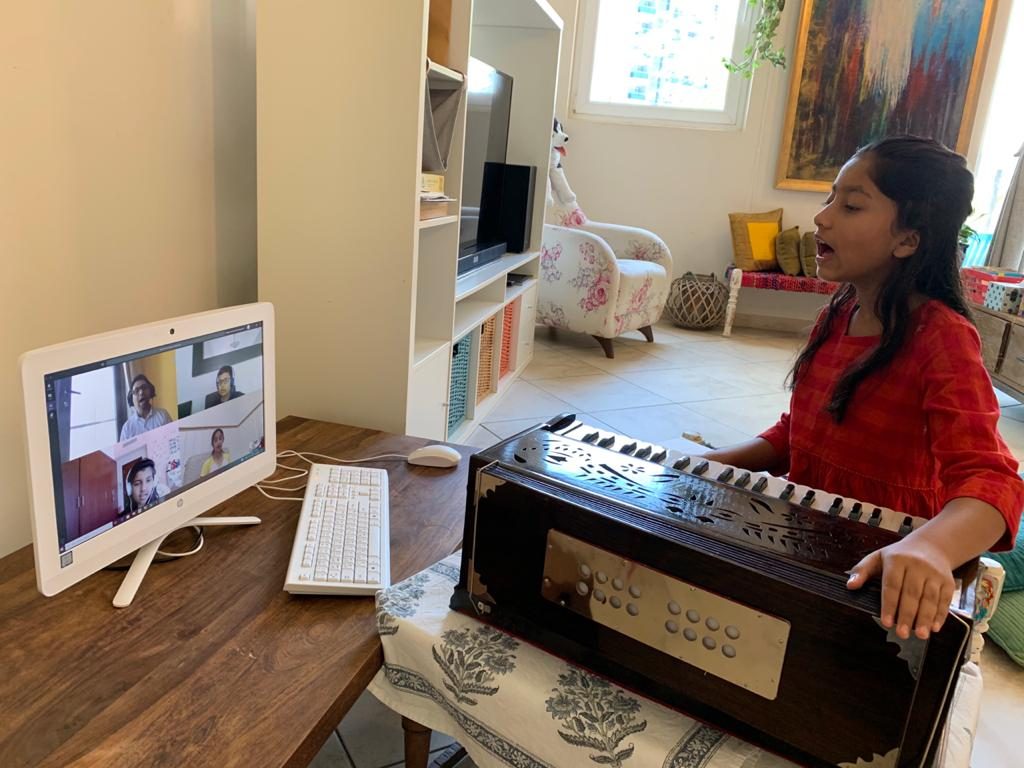 Advantages of live e-learning by Jogiraj Sikidar I am happy to inform you that at Malhaar, we have embedded technology into our teaching medium and are conducting classes very successfully for more than a month now. We are providing lessons in both Microsoft Teams and Zoom.
This has been a learning curve for us as we have discovered several advantages of e-learning. Some of the key advantages are:
A) We can now monitor the quality of practice being followed at home, which is extremely crucial
B) More intensive learning during classes with no other distractions as eyes are glued to the screens
C) We are now providing additional study material (audio, video, soft copies) to enhance the learning process
D) Parents can observe these classes and receive first-hand experience to understand the beauty of these art forms. Moreover, parents can also help the children to practice further at home.
E) The best advantage is almost 100 per cent attendance. Students need not miss out any lessons in the connected world.
The integration of the live, audio-visual lessons has been working seamlessly over the last 3 months. The new mode of learning will not only enhance the knowledge process of students, but also empower them to practice at home.
I believe the above-mentioned innovative modes of learning will ensure that the students' learning is not affected during these unprecedented times. Moreover, music and dance lessons will act as a refreshing change for the students.  It is such a joy to know that we have been able to continue as usual with additional and positive learning.
If you are considering to utilise this time to discover or rediscover the interest in Indian performing arts, Malhaar's flagship programme 'Listen, Learn and Perform' has been modelled to enable a holistic view for all.