UNLOCKING NEW POSSIBILITIES DURING THE LOCKDOWN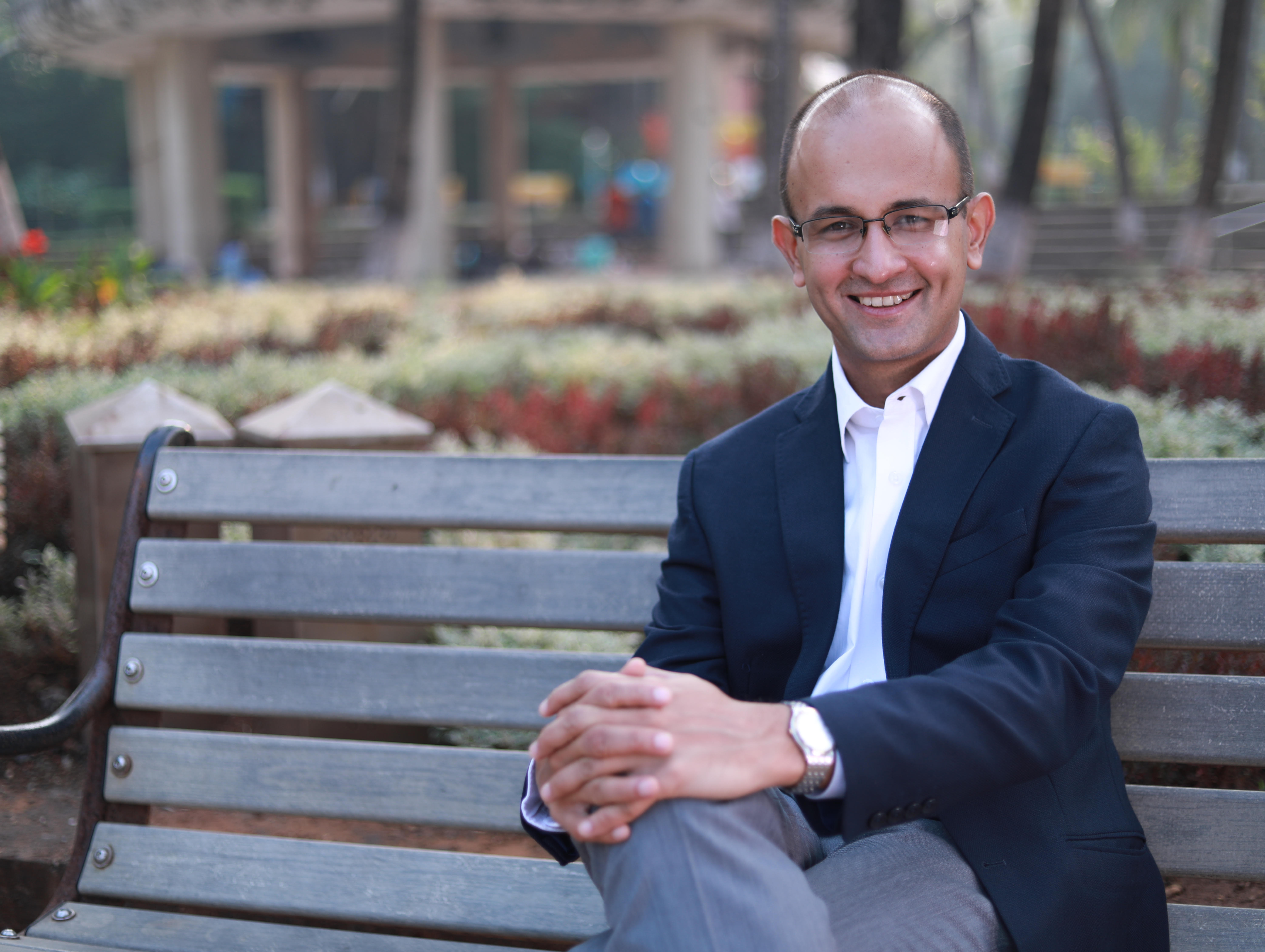 Written by Mr Deepak Jayaraman (PGP 1999, D09). Deepak is an Executive Coach and helps successful senior executives play to their unique potential by helping them through phases of high stakes transition whether it is a career transition, a role transition in a company or a leadership transition into a new context. He also curates the Play to Potential Podcast (www.playtopotential.com) where he distils insights from leaders across domains around three themes (leadership, transitions and careers). This includes several IIMA alumni including Vedika Bhandarkar, Rama Bijapurkar, Prakash Iyer, Roopa Kudva, Anu Madgavkar, Falguni Nayar, and Sudhir Sitapati. Prior to setting up his practice, Deepak has had a career as a Management Consultant with KPMG (UK and India), McKinsey (US) and EgonZehnder (India).
The last few months have been quite unprecedented for most of us. Most of us have been locked down in our respective homes and it looks like COVID-19 is not going away anytime soon. Perhaps, this shock is an opportunity for us to ask deeper questions and unlock new possibilities in our journeys. Something that was possibly hard in the hustle and bustle of a busy life. Let me share some perspectives I have gleaned from the work I do and what I have learnt at the podcast. All the names I refer to below have appeared on the Play to Potential podcast. You could go there if you wish to gather greater nuance on a topic that I discuss below.
What are you solving for? This is a vague question and there are different ways to frame it. I like the way Prof Stew Friedman (of Wharton) thinks about it. He speaks about us having to focus on 4 domains (Self, Work, Home and Community). He urges all of us to think about where we would like to allocate time and attention in an ideal world and look at the resonance/dissonance with the choices we have made. He then urges us to undertake experiments to move towards the ideal state. Traditional discussions around work-life often treat this as a 2- piece jigsaw puzzle (work, home) but Stew urges us to solve this as a 4-piece jigsaw. Ignoring self could lead to burnout over the long run and Ignoring the community piece could lead to a feeling of shallowness despite achieving outcomes especially during these times when the world is going through quite a bit of suffering.
Are you planning for a 100-year life? Lynda Gratton (of London Business School) speaks about the advancement in Healthcare (not-withstanding the current health crisis) to state that we are all likely to live much longer and work well into our 70s. She goes onto say that the three- stage life that people led earlier (study, work, retire) is unlikely to be relevant in the future. We are likely to shuffle from one state to another through our life. We might be taking a sabbatical in our 30s and studying for our PhD in our 50s. The correlation between age and stage is broken now. That requires us to do a couple of things differently. We need to be thoughtful about the pace at which we run our lives. We cannot hope to run a marathon at the pace of a 100m. Lynda suggests that we take stock of our intangible assets as a marker of progress (in addition to visible tangible assets like wealth). She speaks about taking stock of three types of intangible assets as we go through our journey – Productive Assets (skills, capabilities and relationships we have accumulated), Vitality Assets (physical, mental and spiritual health) and Transformative assets (investments for the future). While we all glorified all-nighters while in IIMA, it is critical for us to give sleep its due (Matt Walker speaks about it in his book – Why we sleep) apart from focusing on exercise and diet. Matt calls sleep the Swiss-army knife of wellness.
Are you a prisoner of the past? Once we approach a 10-15 year mark in our journeys, we start attaching labels to our identity. Typically these are around a certain function (Strategy/Marketing/Finance etc), or an Industry or a certain profession (Consulting/Banking etc). But sometimes, we end up caging ourselves in this identity and that comes in the way of us exploring new possibilities. Herminia Ibarra (of London Business School) speaks about the notion of Working Identity where she suggests that we undertake an experimentative approach to figuring out our next pathway where we try a portfolio of initiatives (like a VC investor placing multiple bets) and through this diversifying our networks, reflecting on the experiences and then navigating on that basis. She suggests that an "act and iterate" approach beats a "plan and implement" approach that we often adopt. She urges us to act our way into a new way of thinking than think our way into a new way of acting.
Are you creating space to reflect? We all are caught up with fighting the here and now. It is critical that we create the mind-space to reflect on some of the deeper questions that might help us provide navigational guidance. IIMA often equips us with the engine that helps us power our automobile through the first few years but as we navigate our careers, self-awareness is the steering wheel that helps us steer our vehicles. Rama Bijapurkar speaks about the criticality of self-awareness especially as we grapple with an abundance of choices whether it is companies grappling with choices around strategy or individuals grappling with career direction. Rich Fernandez of SIYLI speaks about the criticality of journaling in driving this and in the notion of an integrated mindfulness practice.
Seek "outsight" We often try to meditate our way into building self-awareness. Tasha Eurich (researcher of self-awareness) speaks about the criticality of seeking an outside-in view and she says that the inputs we receive from the outside could often be in an orthogonal plane as compared to our understanding of self, based on reflection. While we get a lot of "how to grow" feedback at work, we often do not get adequate "where to go" feedback. And this input could come not just from our colleagues at work but others around us (friends, spouse, sibling, parents et al). Roopa Kudva speaks about her transition from CRISIL to Omidyar Network and how she systematically gathered "where to go" feedback from almost 50 people before embarking on the new journey.
It is often hard to change direction when you are speeding at 60 KMPH. This slowdown has given us a unique opportunity to pause and steer our automobiles thoughtfully as we see the new normal take shape in front of us. Let us make the most of this opportunity.