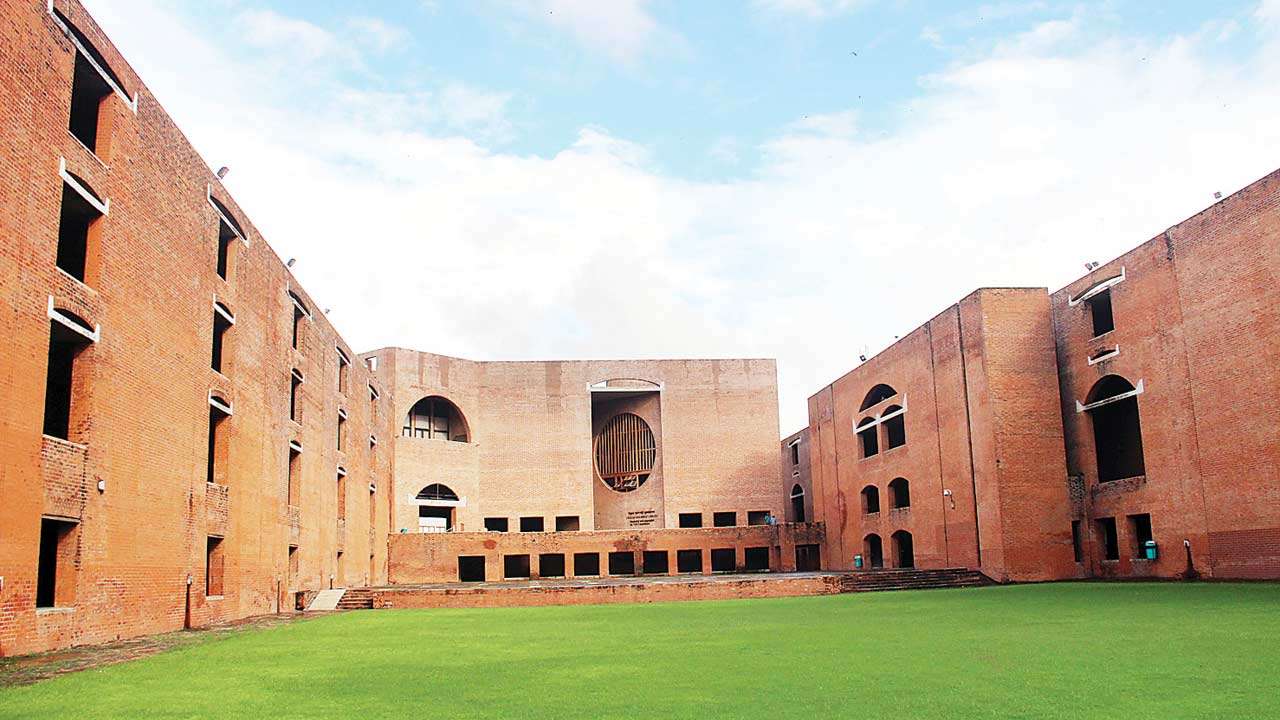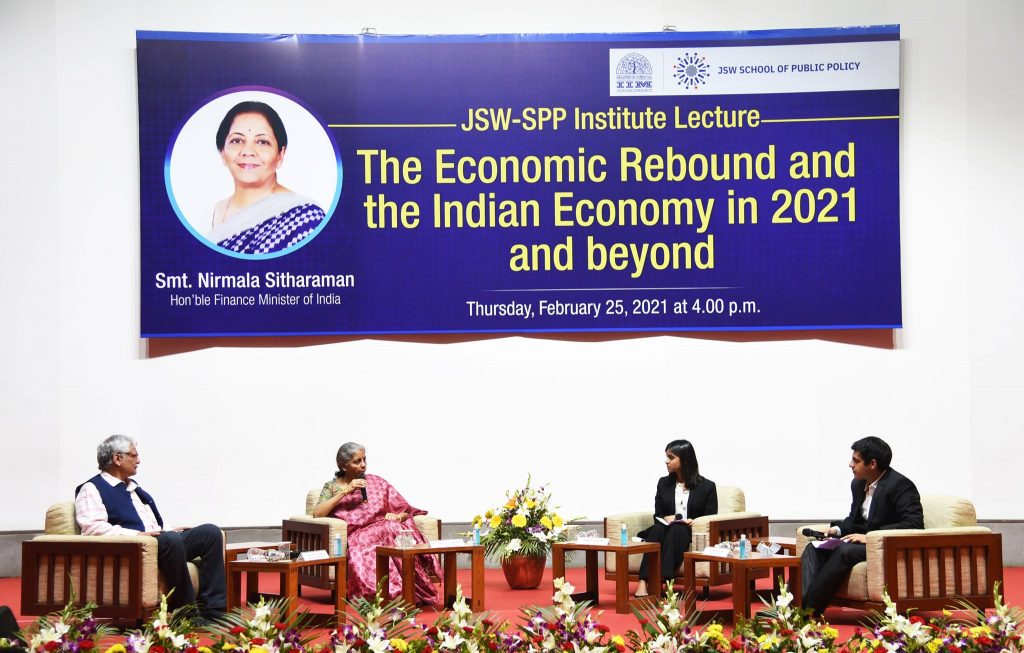 HON'BLE FINANCE MINISTER, SMT. NIRMALA SITHARAMAN ON INDIAN ECONOMY
Prof. Errol D'Souza welcomed Hon'ble Minister of Finance, Smt. Nirmala Sitharaman for an interactive session hosted by JSW School of Public Policy on 25th February 2021. In a candid conversation with students, Ms. Sonakshi Agrawal (MBA-FABM 2022) and Mr. Arunabh Saxena (MBA 2021), the discussion was focused on 'The Economic Rebound and the Indian Economy in 2021 and Beyond'.
---
IIM AHMEDABAD RESEARCHERS TO REPRESENT INDIA IN FABLE CONSORTIUM
The team is led by Prof Ranjan Kumar Ghosh, who has outlined FABLE Pathways for India identifying ways in which food and land-use systems can contribute to increasing climate ambitions, aligning climate mitigation and biodiversity protection policies along with achieving other sustainable development priorities in India.
According to Prof Ghosh, FABLE Pathways represents two pathways for food and land-use systems for 2020-2050. The current trends represent the Business as usual scenario and sustainable more ambitious pathway.
FABLE Pathways as a Problem-Solving Method It is stated that these pathways examine the trade-offs between achieving the FABLE Targets under limited land availability and constraints to balance supply and demand at the national and global levels within a global partial equilibrium model – Model of Agricultural Production and the Impact on Environment (MAgPIE) which is developed by the Potsdam Institute for Climate Impact Research.
Prof Ghosh also highlights that the FABLE pathways can be a method for problem-solving by working backward from mid-century targets focusing on the major transformations which are needed to achieve them. He also expresses that tools for countries to integrate biodiversity conservation and restoration are also provided along with food systems in the climate strategies especially in the run-up for climate and biodiversity COPs in 2021.
About the FABLE Consortium The Food, Agriculture, Biodiversity, Land-Use, and Energy (FABLE) Consortium is convened as part of the Food and Land-Use Coalition (FOLU). It aims to understand how countries can transition towards sustainable land-use and food systems. In particular, it focusses on how countries can collectively meet associated Sustainable Development Goals (SDGs) and the objectives of the Paris Agreement. FABLE comprises 20 country teams, which develop data and modelling infrastructure to promote ambitious, integrated strategies towards sustainable land-use and food systems.
---
IIMA TO STUDY AND DEVELOP AN APPROPRIATE ADMINISTRATIVE STRUCTURE FOR THE CAPITAL
A team led by Professor Sundaravalli Narayanaswami will carry out the study, for which a dedicated portal gnctd.iima.ac.in has been launched.
Based on the Delhi High Court judgment in response to a writ petition, GNCTD has engaged IIM-Ahmedabad to study and develop an appropriate administrative structure for the Delhi region. The scope of the study includes a survey-based investigation which captures the portfolio of services offered, quality of services offered, aspirations of the citizen, and the existing gap in administering the services. The team is also conducting one-to-one interviews with senior officials heading departments, projects, agencies as well as policy-makers. The committee will also suggest changes in governing structures to promote citizen-centric approach in governing Delhi.
---
MAKAR SAKRANTI, PONGAL, AND UTTARAYAN – CELEBRATIONS 2021
Event organised by CultComm, – The Cultural Committee of IIMA
Photo credits: Perspectives – The Photography Club of IIM-A
Celebrating the festivals in ethic wear and masks, the day brought with it some respite, a lot of cheer and a strong sense of community – after a long time.
A Kite Flying event was also organised at LKP Lawn, Cricket Ground and CR Lawns with a special festive breakfast menu being served in the Mess.
The yearly tradition on Pongal also continued this year with authentic Tamil dishes being served on banana leaves in the Students Mess. The WIMWIAN Tamil Fraternity, in association with MessComm and CultComm, kept the zeal high for Pongal celebrations.