KRISHI MANTHAN, IIMA'S FOOD AND AGRIBUSINESS SUMMIT GOES VIRTUAL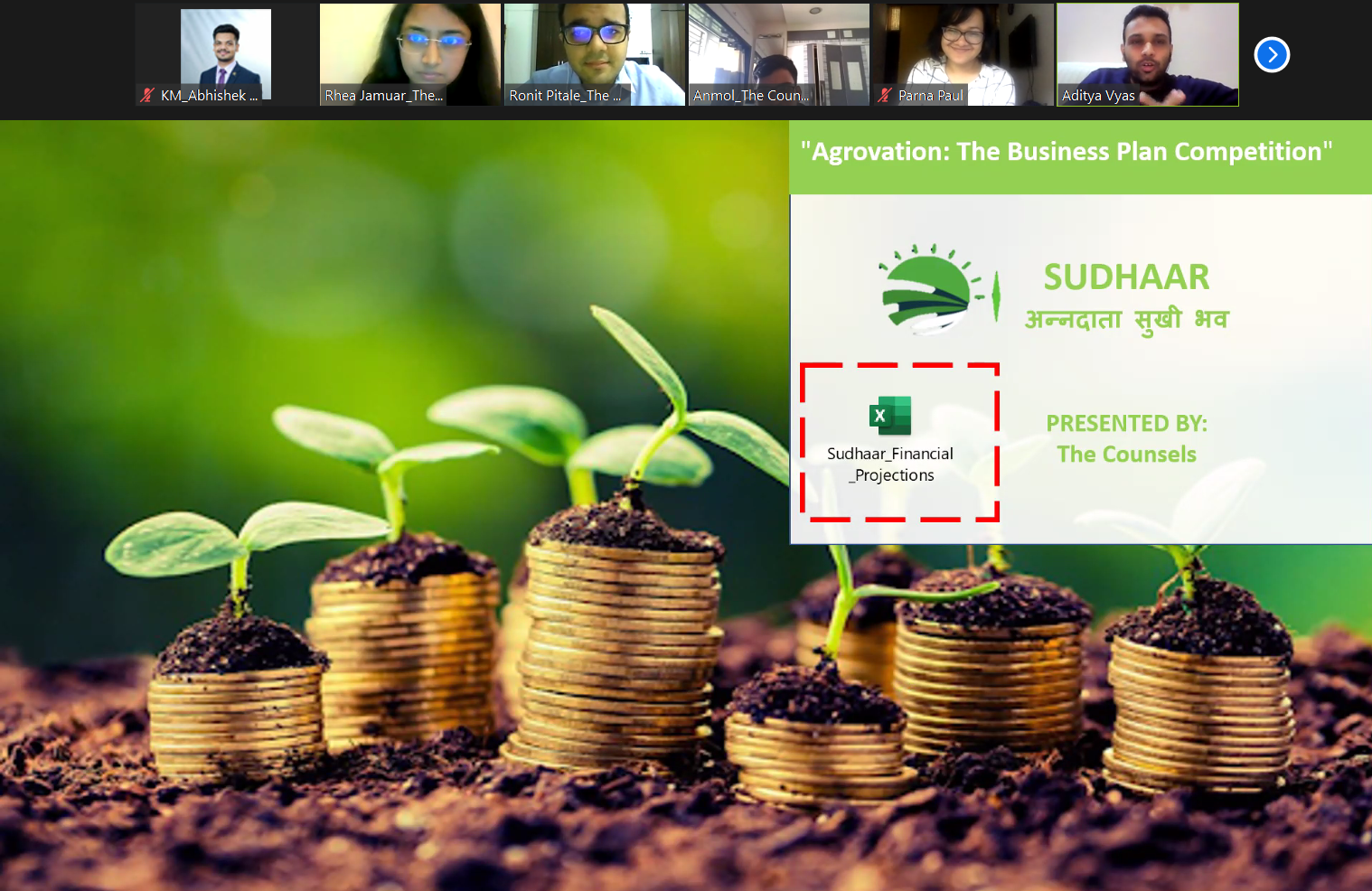 By Team Krishi Manthan 2020
Krishi Manthan, the annual Food and Agri summit at Indian Institute of Ahmedabad, was organized successfully on 26th and 27th December 2020. One of the largest of its kind, the conclave, previously known as Amaethon, has a strong legacy of over 15 years.
Conducted in an entirely virtual mode due to the Coronavirus pandemic, the summit hosted more than 2100 participants from 310 colleges worldwide. The conclave puts together an incredible line up of two speaker sessions, six workshops, nine events, and a panel discussion. The organizing team consisted of 30 students from PGP – Food & Agribusiness Management Programme, working under the guidance of Prof. Vasant Gandhi (Faculty Advisor, Krishi Manthan 2020) and Prof. Satish Deodhar (Chairperson, PGP-FABM Programme).
Speakers – Krishi Manthan 2020 The Summit boasted of pioneers in the Agriculture sector as prominent speakers, who provided the participants with their valuable insights, like Dr. Vijay Paul Sharma (Chairman – Commission for Agricultural Costs & Prices, Ministry of Agriculture), Dr. Anil  Gupta (IIMA Professor and Padma Shri Awardee), Dr. Harsh Kumar Bhanwala (Director CIFL & Ex. Chairman NABARD), Mr. Arijit Guha Mazumder (R&D Director, Mondelez International), Mr. Kamlesh Kumar Sharma (Chief Public Affairs & Communication Officer, Hindustan Coca-Cola Beverages Private Limited), to name a few.
Workshops- Krishi Manthan 2020 With over 1500 registrations, the virtually conducted workshops provided the attendees with an experience of the real-time business scenario with unexpected problems and opportunities for the young business enthusiasts to learn from the able guidance of Innovation leaders and Corporate Giants. Some noteworthy workshops were "Inclusive Grassroot Innovations and Agri-Entrepreneurship," "Fundamentals of Rural Finance and Financial Inclusion," "New approaches in sales and distribution of Food products and Beverages," "Blockchain and IoT applications in Agri & Food," "Market Research for Food & Agri Products and "Fundamentals of Commodity Trading and its applications in the futures market."
Events & Competitions- Krishi Manthan 2020 The events and competitions, both informal and formal, hosted some of the country's best minds who competed to prove their mettle. The events gave the competitors a challenge for every domain from strategy, advertisements and marketing, case studies, and business plans. With a participation of over 1100 for the informal events, more than 3500 for the formal events, and a prize money pool of INR 3,00,000, the events tested the participants' strategic thinking, problem-solving, and management skills to bring out their Innovative Entrepreneurial spirit.