ARUNABH SAXENA (PGP 2021) – GOLD MEDAL FOR SCHOLASTIC PERFORMANCE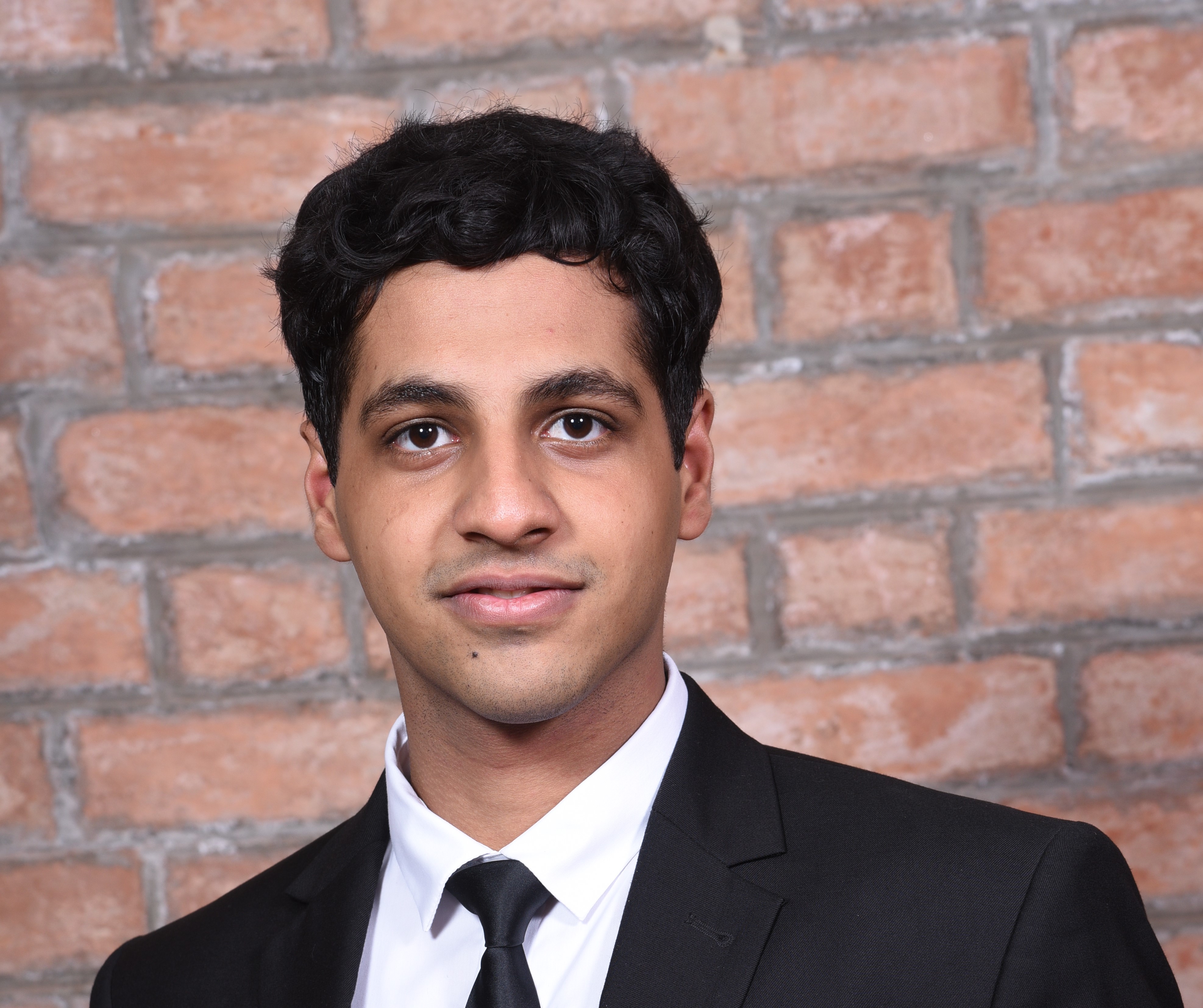 My father was an officer in the submarine arm, and I have stayed in 6 different cities during my childhood. I spent two wonderful years at the Rashtriya India Military College in Dehradun, before I left to prepare for the JEE. Subsequently, I completed by BTech and MTech in Electrical Engineering from IIT Bombay, where I received awards for excellence in research, TAship, scholastic performance and won corporate scholarships. I also spent an exchange semester at the Nanyang Technological University, where I was a Temasek Scholar.
At IIMA, I have been a recipient of the Aditya Birla Group Scholarship, OPJEMS Scholarship and the P&G Emerging Leader Scholarship. I was a member of Beta (where I served as the Head of Events in PGP2), Public Policy and LSD across the two years on campus. I also hosted the Finance Minister for a discussion on the budget in Term 6. I graduated ranked second in the PGP batch, and received a gold medal for scholastic performance.
I interned at Brookfield Asset Management in the Infrastructure Private Equity arm over the summers and received a PPO from them. I am now headed to Ishana Capital, a Hedge fund operating out of Hong Kong and run by an IIMA alumnus.
What does being a Gold Medallist mean to you? How has the journey been? It means a lot to me, because I did it for my father, who passed away from Pancreatic Cancer in the middle of my first term. Staying close to him during his treatment was the reason I had let go of a career in tech and opted for an MBA in the first place. Striving for the gold medal became a way for me to pay homage to my dad's memory. This made it intensely personal, and not just another academic achievement.
The 2 years at IIMA have been a period of extreme emotional and personal upheaval for me. The whole of first term, I would shuttle between hospitals (setting out at 1pm if there wasn't a surprise quiz, 4pm if there was) and the campus every day. Then, on 26th August 2019, my father passed away. I strongly considered leaving the program and getting a job in a quantitative trading firm but decided to stay after discussing the matter with my mother and sister.
The college was very kind to me, and allowed me to shift into MSH with my mother, who I didn't want to leave alone in our house. My Term 1 grades were average, and the journey after that was an uphill battle to correct the course. What complicated matters was the amount of other work I had to do alongside. I had to sell one of our houses, close a loan on another and find a tenant, organize our scattered finances, collect life insurance, sort out pension related documents and complete many other tasks. It was not an easy time.
Therefore, I can say confidently that the medal meant a tremendous deal to me. I have always been academically inclined, and I really wanted my father to watch the convocation from above, and be proud of his son's result. I put in tremendous amounts of effort after September 2019, and I was determined to do well in my internship, my academics and the plethora of competitions in PGP2. It was a continuous grind but I am really glad it paid off the way it did.
After my first term got wrecked, I honestly never thought I would have been able to get the gold medal. However, I did consistently well after and today, I carry within me a strong sense of belief that with sheer force of will, there is nothing that cannot be achieved.
What are your fondest memories from the campus? I was fortunate to have a very nice connection with my dorm mates, even though I spent only a couple of months there before I shifted to MSH with my mother. Dorm 7 (aka Skyfall) will remain a warm memory in my heart. I found mentors, guides and close friends who supported me through all the trauma of the first year, and the occasional setbacks in the second year. I remember I would sprint from MSH 1004 (which is so far out in the new campus that I could see the hung-out clothes of people living outside IIMA!) to Dorm 7 for every birthday celebration, placement party and movie night! It is rare to see this level of camaraderie anywhere and I was fortunate to be a part of it. Our dorm trip (that got cancelled because of the second wave) involved all 20 of us. I am sure we will continue this even after IIMA.
Another fond memory would be winning inter-section squash in Aakrosh this year. Because Sangharsh had been cancelled, PGP2s were allowed to play as well, and the enthusiasm for the event among the PGP1s was incredibly infectious. I loved playing alongside them, and it was the cherry on the top that we won all three matches in the final! In general, playing squash with batchmates, juniors and even professors (Prof. Tarun Jain is dab hand at squash!) remains a high point of the IIMA stay.
Another happy memory is of taking the course "Applied Value Investing" under Professor Seshadri. A luminary in his field, his classes were so enjoyable that many of us would hang back for up to an hour or so even after the 2.5 hour long Zoom classes just to ask him questions. It was such an incredible class that even now, months after the course, I keep revisiting the slides, and the course videos, just for fun. The final exam for the course was an assignment (a long as well as short thesis for a company) that I put a lot of work and effort in, and I learned a lot from the experience. Professor Seshadri's humility, even in the light of his achievements was also inspiring. All in all, not only a great course, but also an amazing life-lesson.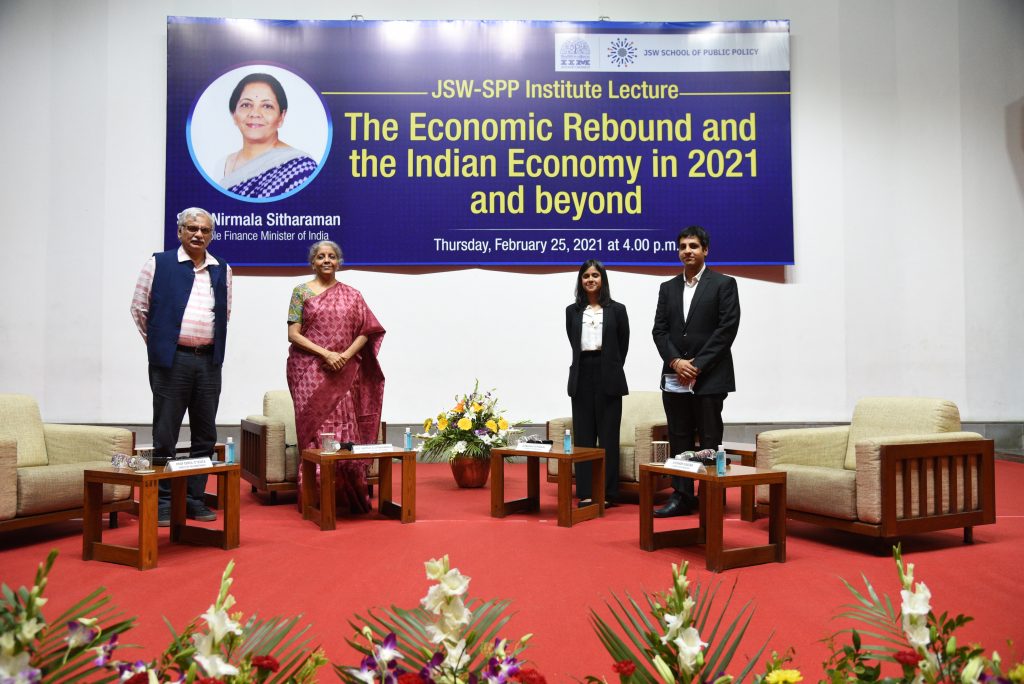 Hosting the Finance Minister for a session on the budget, and then trending on social media for my quip about the rising fuel prices being a "Dharam Sankat" for the country was the highlight of my Term 6. I would thank Professor Abhiman Das and Professor Sanket Mohapatra for helping Sonakshi (my co-host) and me during the preparation for the event and making it so memorable!
Finally, I think I will really miss the midnight walks with my friends Urmi, Vaishak and Varun to Bhavesh Bhai for a glass of chilled Iced Tea, an occasional "tadka maggi" and of course, the inimitable "Danish Roll" (which I realized only towards the end of PGP2 was a bun with Kit-Kat melted on top of it!).