LEVERAGING NETWORK EFFECT FOR SOCIAL GOOD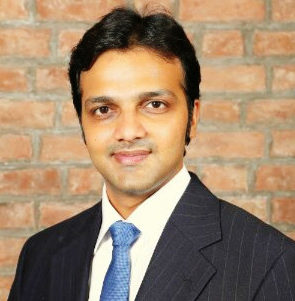 Vinay Solanki (PGPX 2015), Founder – IoT-NCR, an open community for people interested in the Internet of Things and M2M
As the country is still under the impact of the second wave of Covid-19, I would like to share my support towards the covid relief, as part of one of the largest oxygen support missions in India called Mission Oxygen. We started with a target to raise INR 5 Crore but have now raised the target to INR 50 Crore (INR 40 Crore already raised). We have also supplied more than 2000+ Oxygen Concentrators across Indian hospitals – as a donation as well have set up an oxygen plant in Deen Dayal Hospital, New Delhi. We are a group of 250 entrepreneurs with a core team running this initiative, managing to raise 25 Cr in two weeks. While we are focused on Oxygen Concentrators to start with, we are moving to set up Oxygen plants and potentially other supplies in the future.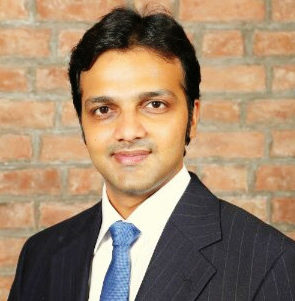 I am part of multiple groups and communities which were observing the horror of the second wave revealed around the April 15th timeframe. I am the founder of IoT-NCR (a technology group with 8000+ members across India), part of Gurgaon Entrepreneurs (a selected group of 256 entrepreneurs in the Delhi NCR region), Digital Futurists (a group of 700+ industry professionals), and many other active forums. Few of us in Gurgaon Entrepreneurs decided to do something about the shortage of Oxygen in Delhi and started a small campaign on Ketto to raise INR 2.5 Cr to donate 50+ Oxygen Concentrators to Hospitals in need. We went on a quick virtual meeting and started discussing how we can setup the supply chain, place orders, gather a list of hospitals in need, work with the government bodies and customs, get all necessary clearances, and most importantly, perform quality checks on the equipment coming from China. Front running the 'Mission Oxygen' is 'Democracy People Foundation', owned and managed by Rahul Aggarwal (founder of Design Hill) and others.
As we move forward, I personally started building material and collateral to raise the funds through IIMA alum group, IoT-NCR, Digital Futurists, LinkedIn, Facebook, and multiple other local and international groups. As a team, we were able to quickly raise the target to 25 Crore, which now stands at 50 Crore. Another area we needed a lot of support was to identify the right manufacturers and suppliers in China for the machines. Through a network of mine, I managed to find a supplier for sourcing 300+ Oxygen Concentrators (OCs) from China. An Indian contact who runs a pharma company (Invex Pharma), along with his brother who works for EY, started talking to our team. Hemkunt Foundation reached out to me and we were able to support their need for 10L OCs. IIMA Singapore channel also needed help to verify the quality of the OCs they were buying and I acted as a bridge between Mission Oxygen and their requirements.
Around 25th April, my father suffered a Brain Haemorrhage and I had to rush to Bangalore to take care of him as he was struggling for life in the Neuro ICU. But, as more people knew about my involvement in Mission Oxygen, I started to get requirements of 5 Litre Oxygen Concentrator for personal home use and through a close connect we started to support and supply 5L machines to the individuals, on a commercial basis. I formed a team with a company called Confias, owned by Shilpa Shah and a friend Rajesh Bansal, to support anyone in need at a minimal operating margin. While I was taking decisions on various medical procedures for my father, I continued to support Mission Oxygen and many others who reached out for multiple needs from Plasma to Hospital Beds and from Ambulance services to medicines. I lost my father on May 5th, but till today I continue to follow his principle of helping others before self. I am also pondering to support a fundraiser for another initiative by a batchmate from PGPX 2015 focusing on vaccination.