MANZIL – ORDINARY STUDENTS FOR THE COMMUNITY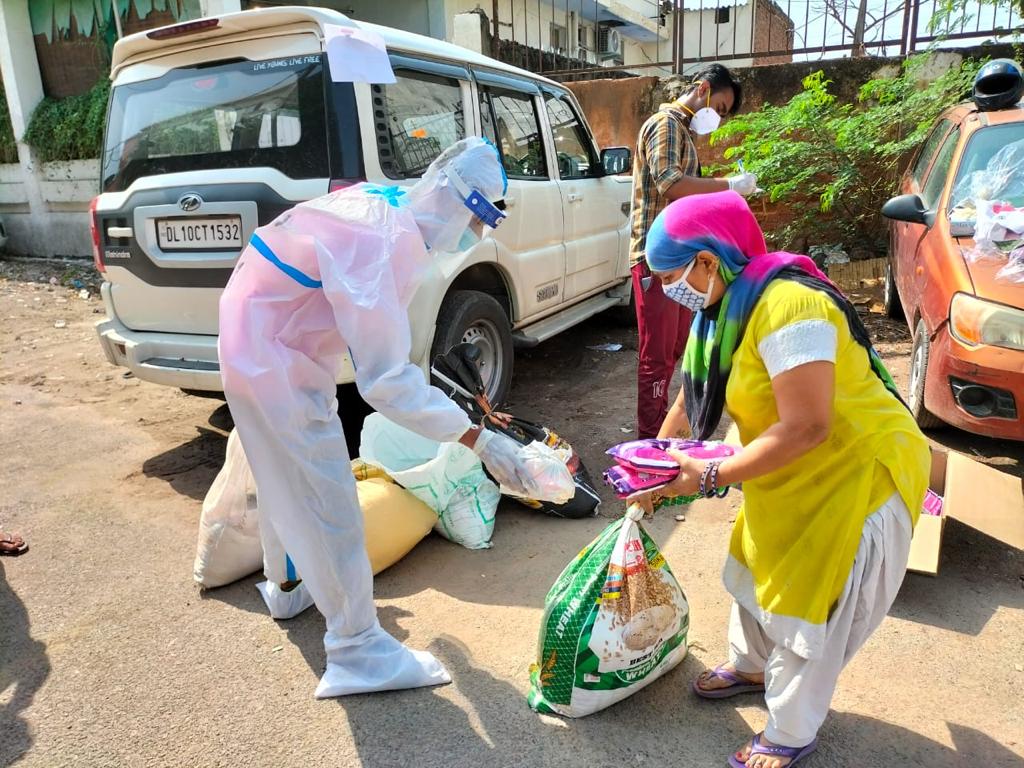 Young people from marginalized backgrounds taking ownership of their community's well-being on their fledgling shoulders demonstrates how Manzil must be doing something right. As one of their friends Nipun Mehta often says – Service doesn't start when we have something to give, it naturally blossoms when we have nothing left to take. In Manzil, Ravi Gulati (PGP 1991) is seeing it come alive through his students in defiance of their difficult circumstances.
Manzil is a youth-led non-profit, set up in 1998, to enable useful learning for children and youth in the age group of 8-25 years (sometimes older), primarily from low-income and marginalized backgrounds in Sujan Singh Park and Kotla Mubarakpur, Delhi.
Founded by Ravi Gulati (PGP 1991), his mother Mrs. Indira Gulati, and her friend Dr. Geeta Chopra, Manzil currently works with about 400 students towards changing their approach to learning and focuses on making a primarily sterile public education more effective, inclusive, and also more empowering in the following ways:
1. Focusing on real-life and not just academic learning
2. Enabling students to take charge of their own learning
3. Providing a safe space…
–  to explore new experiences, and learn to learn life-long
–   to extend learnings to peers regardless of own age or theirs
–   to discover and authentically express themselves
–   where attitude, knowledge and skills are integrated, and deeply internalized
Manzil's learning community model is as much about young people learning as it is about them sharing it forward with others – it's a space where teachers are students and students are teachers – and is led and managed by a 6-member full-time manzillion-alumni core team. It is based on the belief that many young people can be compelling contributors to others' learning, which not only deepens their own understanding of the subject matter ('when one teaches, two learn') but also gives them a strong sense of meaning, contribution, and purpose – all of which is at the heart of enabling the emergence of good human beings.
ORDINARY STUDENTS ROSE TO THE OCCASION TO FILL THE LEADERSHIP VACUUM Here, if you ask any student what Manzil means to them, most of them will say it is their second home. Well, that was for long literally so. For 14 years Manzil ran from the Gulati home in Khan Market where they lived, received friends/relatives, and educated hundreds of children – all at once. So it wasn't a surprise when sometime during mid-April, as the surge in Covid cases was on the rise in Delhi, Ravi and his whole family tested positive. Also, in the space of a few days, where half the core team members were also infected, ordinary students rose to the occasion to fill the leadership vacuum. They started reaching out to their friends (or families) who needed help and slowly the chain of service and kindness spread even beyond Manzil. Shrikant (21), Uma (34), Amir (25), Vijay (28), Krupali (21), Anju (20), Pradeep (33) are just a few names who organized themselves to support others during the crisis. From verifying leads for oxygen cylinders, hospital beds to delivering food and medicines, standing in line for 4 hours to get the cylinder refilled – they were doing it all for strangers.
Recovering from Covid 20 days later, Ravi was amazed to see this group that had come up so spontaneously. He knew Pradeep's own tourism business – Delhi by Locals – had been shut since last year and he has been living off his savings. Yet, here he was, serving everyone in need, organising support for covid relief from his pocket, having already spent close to Rs. 85000.
All of these students, who started to volunteer for relief work, come from low-income families who have been hit by serious loss of earnings either due to the lockdown, job losses at closed restaurants, or having lost the family's breadwinner. These are first or second generation migrant families working in informal sectors (i.e. no written, read enforceable, contracts) and taking up jobs like watchmen, drivers, carpenters, etc. – many of which have vanished in no time. They live in poorly ventilated 10×10 feet single-room homes, with each bathroom shared between four families – clearly a context where both resources and awareness are in significant short supply. It is noteworthy to share that Kotla Mubarakpur alone is home to between 12000 and 15000 low-income families.
TRANSFORMING LEARNING AND SUPPORT DURING THE PANDEMIC Relying on the small class sizes of Manzil's cascading model, they are equipping their student-teachers with correct information regarding covid as well as skills like psychological first-aid, so they can continue to support their students. Their interventions are there at all levels – at the levels of awareness, knowledge building, planning, along with emotional and material support. A helpline number has been launched for its students and extended community (their neighbors and circles of acquaintances, not necessarily connected to Manzil) where they can reach out for any support. It is being amplified through social media, WhatsApp groups, and class announcements at the moment. People in need are also being supported in the following ways:
1. Free Doctor Consultation (Pre and Post Covid), Medicines, Oximeter, Oxygen Cylinders provided to Covid suspected or confirmed families
2. Ration kits being provided to families where jobs were lost or breadwinners passed away, simultaneously trying to create in-house livelihood opportunities
3. Welfare Schemes are being identified to support education of children who have lost an earning member in the family
4. Supporting mental well-being of young people who have been traumatized by the experience of seeing so many deaths and illnesses in their own families and around them or facing other mental and emotional challenges in such difficult times due to covid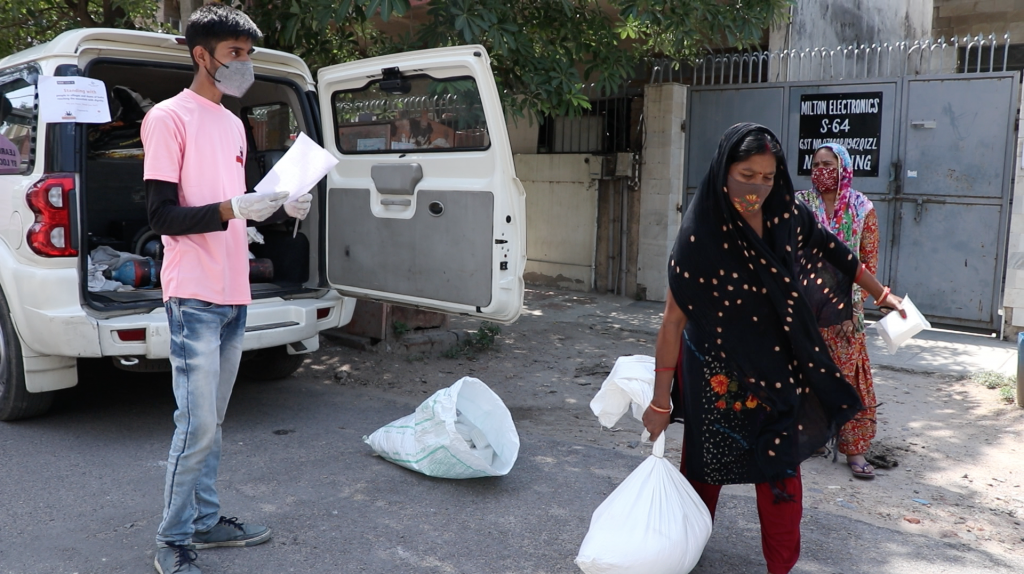 MANZILLIONS – STUDENTS AND ALUMNI are leading this initiative and creating a safety net for everyone in the community in case they fall. Students learning to be sensitive to others around them, even if they themselves come from difficult economic backgrounds, their selfless spirit to serve in times of needs, acts of kindness and compassion by being a catalyst of change, all of these highlight the value of 'education of the heart' that is the core of Manzil's mission.