THE BAKER'S DOZEN LIVES UP TO ITS PURPOSE DURING THE PANDEMIC WITH 'THE DOSE WE KNEAD'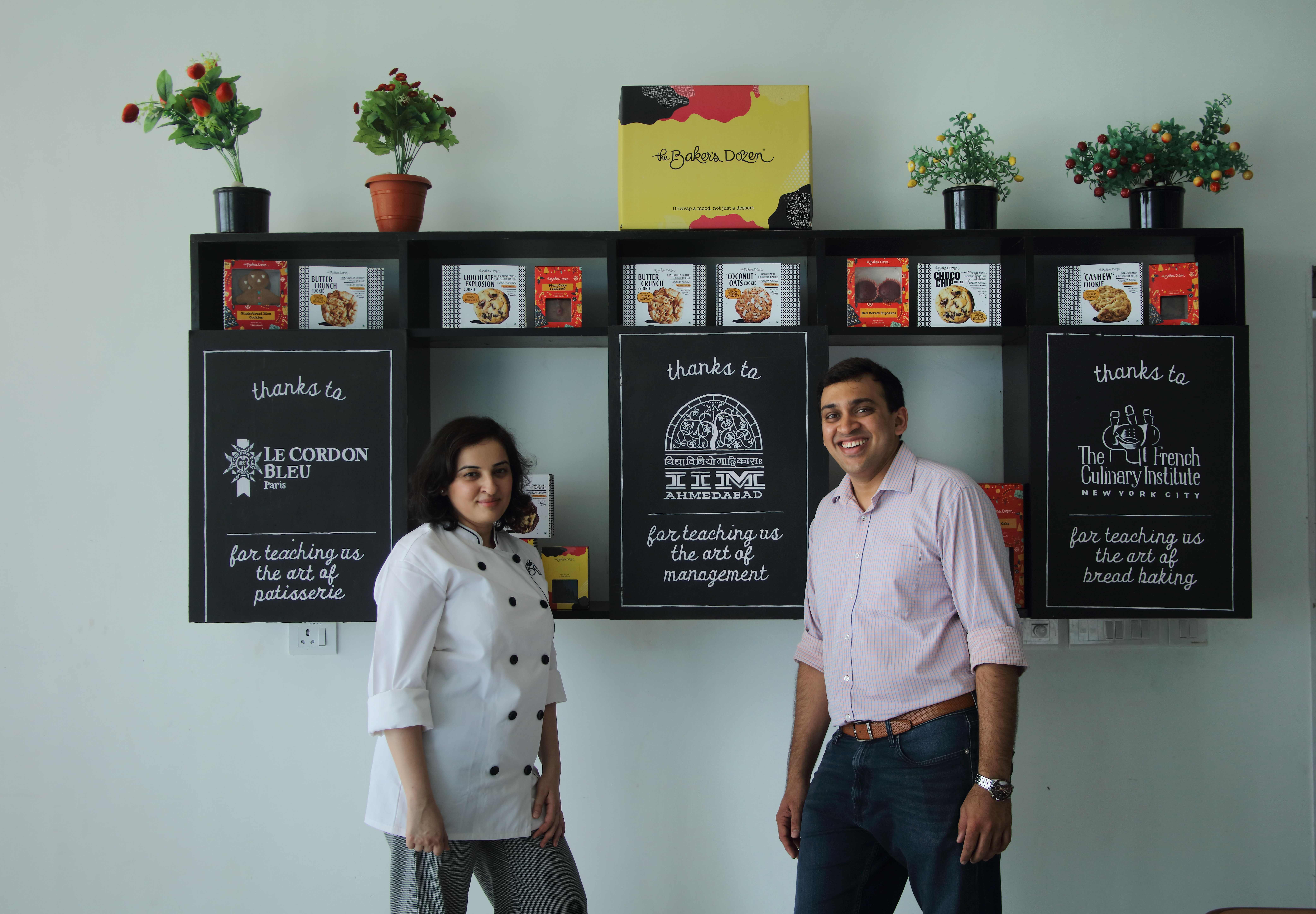 We founded The Baker's Dozen (TBD) in 2012 in a small kitchen in Mumbai with 4 bakers and 1 outlet. We were amongst the first few artisan bakeries in India that offered authentic and honest products, with people having loved us ever since. We moved our headquarters to Ahmedabad in 2019 and now, with a 25000 sq. ft. manufacturing plant, we sell our products Pan-India with a handmade process combined with the highest levels of hygiene and quality.
Soon after our move to Ahmedabad, the first wave of Covid-19 hit India. The pandemic awakened us to the true essentials of our lives. While we, at TBD, considered shutting our plant to ensure everyone was safe, also taking one-day shut down on Janta Curfew as requested by our government, we realized how TBD products are a daily essential to our customers. This was because, in the timeframe of just 48 hours we had received umpteen requests from customers in Mumbai, Delhi and Bangalore with their queries on when could we supply next or how can they get our products ensuring contactless delivery. This was when we decided to not stop the productions and supply to provide our fellow Indians with their basic bread requirement.
While we were operating at a 50% lower capacity to ensure that our entire staff was showing up every day to serve our citizens, we channelized our energy and innovation to 4 important areas:
Providing essentials through contactless delivery: Even with limited manpower and lockdown constraints, we ensured the consistent supply of bread to our customers through contactless delivery
Moral duty towards our staff: Our first and foremost priority is the protection of our staff and their health. Thus, we ensured utmost hygiene and safety procedures at our manufacturing set up, as well as at our stores.
Delivery of safe, healthy and hygienic products through packaging innovation: Our belief to make a product which is hygienic, healthy, and natural runs in the blood of every employee at TBD. We are the only bakery brand in India to develop a 'Fresh Lock' packaging which ensures a completely inert atmosphere around the product, which is then packed in a barrier film which prevents the entry of any oxygen or any other contaminants.
Moral duty towards our consumers: 'Brand Loyalists = Brand Ambassadors' is a learning developed since the start. Hence, to stand strong by our customers and ensure that we do our best to add any little convenience that can help them at a time like this, we decided to have no hike in the prices of our products, simultaneously waived off minimum delivery order value requirement as well as delivery charges, regardless of the increasing manufacturing and supply cost.
To achieve all the above, we were extremely lucky to have a supportive staff and due to their hard work, dedication, and strong faith in us, we have witnessed an annual growth rate of 300% amidst this tragedy. We also crossed the 1 Million Sourdoughs sales mark! We are now a well-known national bakery with 200 employees, 25 outlets across 8 cities, as well as a strong retail network that serves our customers Pan-India.
As the Covid vaccines were made available, we conducted company-wide vaccination drives. Now, the majority of our staff is vaccinated and the rest are registered for a dose. During these drives, we noticed that some of our staff members were reluctant to get vaccinated. The primary reason being fear! Many of us still find needles or the concept of vaccination scary. But in these tough times that we are facing, Covid vaccinations are a must!
In April 2021, our Co-Founder Sneh Jain (PGP 2009) conceptualized and laid the foundation of the ongoing – 'The Dose We Knead' campaign. It started as a solution for encouraging members of our TBD family to get vaccinated. Later on, we realized a lot more people need this encouragement, a tiny push in the right direction in the fight against Covid-19. We have now designed a CSR campaign that now runs Pan-India based on this concept.
We all remember our visits to the doctor as a kid. We all dreaded the vaccines, the occasional pain and fever that followed it. But a sweet treat after the dose would put a big smile on our faces. That treat was a reward for our bravery in a way or as our Organizational Dynamics Professors would call it 'Positive Reinforcement'! This is exactly what we offer people to increase their willingness to get jabbed. We send a generous gift of freshly baked cookies specially curated to people who upload proof of their vaccination. With this campaign, we intend to spread a little hope, cheer, and joy amongst consumers. We had aimed for around 200-300 registrations but in only 15 days since our campaign started, we have received more than 7000 registrations to deliver doses of sweetness to brave hearts across India!
Our only wish is to support the community in our little unique way and spread happiness along the way in the hope of a better tomorrow!