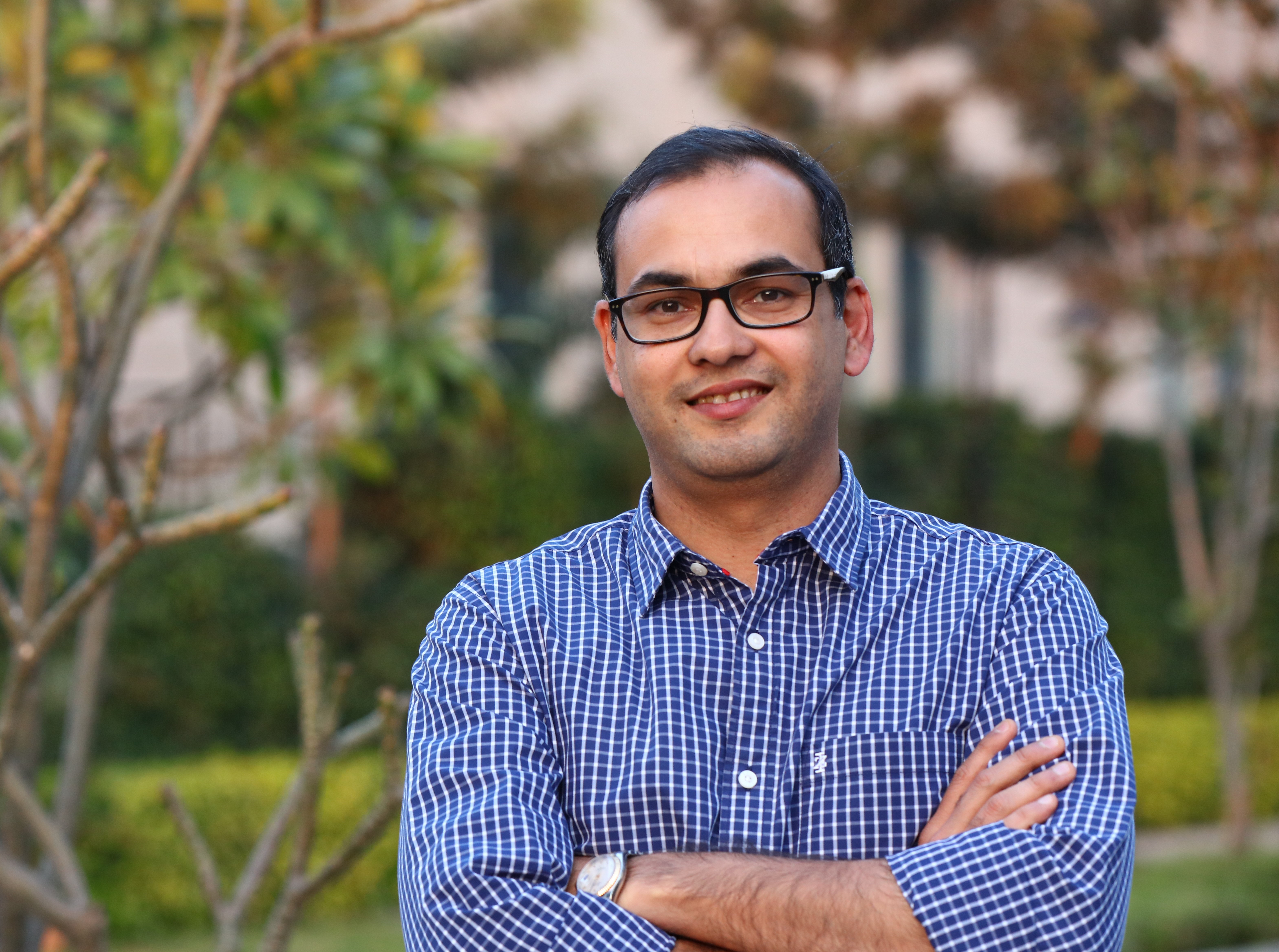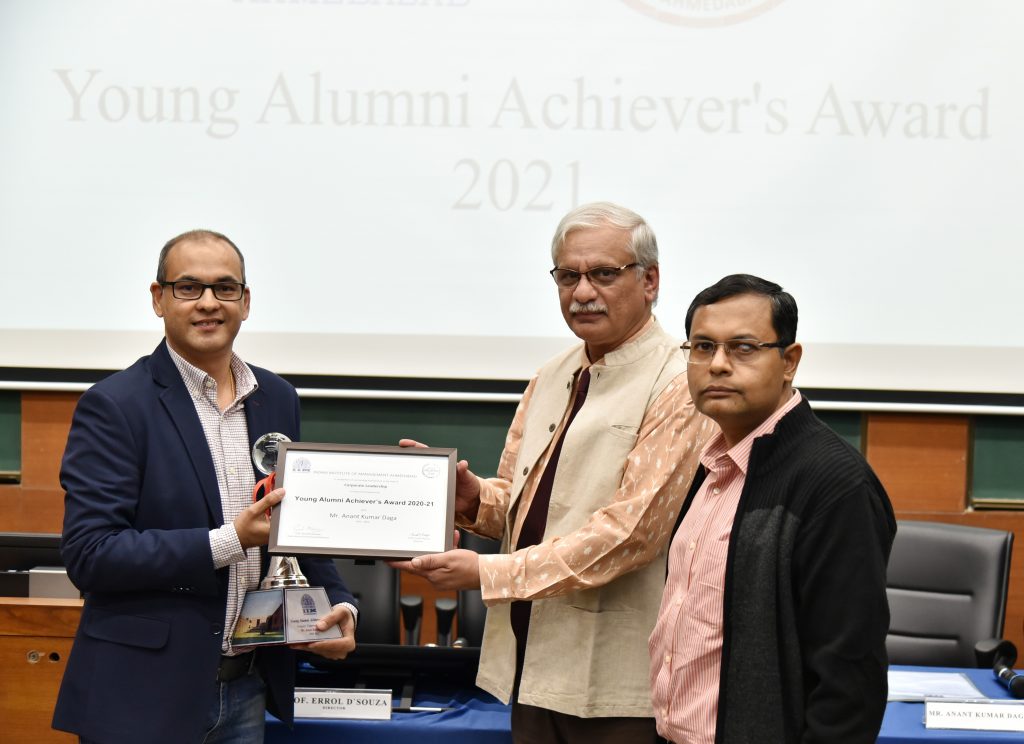 ANANT DAGA (PGP 2001)
YOUNG ALUMNI ACHIEVER'S AWARD – 2021
CORPORATE LEADERSHIP
As head of one of India's most innovative and pioneering fashion brands company, Anant Daga has overseen TCNS Clothing's remarkable growth trajectory in the last decade. Instrumental in the building of clothing brands 'W', 'Wishful' and 'Aurelia', he played a crucial role in establishing the fusion wear segment. Prior to the appointment at TCNS Clothing, he was associated with Reebok India for seven years, where he was Director – Sales for the sportswear major at the time of his departure. He has led the largest PE deal in the fashion industry, securing an investment of $140M from TA Associates. He strongly believes in the power of following of heart, investing in relationships and never being pulled down by the bad days. His mantras for business success are Relentless pursuit of your best version, Investing in People, Team and Culture and Discovering simplest solutions for complex problems.
What does the YAAA and recognition mean to you? It is a very significant achievement to get recognized by the alma mater that I've always looked up to and have been in awe of. 22 years back when I got a chance to get into IIMA, I thought there must be a bug in the system. So, today when I am given this award, it seems really surreal. I can only thank my stars, fully acknowledging that every batchmate of mine, deserves this as much as I do or more. More than the recognition for past achievements, it's an inspiration to go even further, and I hope to prove worthy of this.
How does it feel being back to the alma mater? What are your fondest memories from the campus? I have been on the campus multiple times before. My work keeps getting me back to Ahmedabad, and whenever I am in the city, I ensure a visit to the campus to soak in the sheer energy and nostalgia. I have also stayed on the campus on couple of occasions, one being the graduation of my brother and sister-in-law in 2007, and the other was during the 15-year reunion.
I wasn't very adventurous and spent most of the time studying. If someone else would have studied as much as I had, he or she would have been an I-Schol. I believe, for me, the fondest memory would be the WAC Run where one spends so much time writing something that made no sense, improves it till the last moment and runs across the corridor for submission. I also remember the quizzes. Yesterday, I went to the cafeteria in the evening, checked the notice board to realize that there was a quiz at 2:45 pm and there is nothing much that has changed. I also have many memories from the night retreat, especially the '2 am anda maggi'. Till date, whenever I am working late, I have maggi. Then, there were weekly lunches at Topaz with couple of close friends.
You sarted with Finance at ICICI, also later pivoted to Sales & Marketing with Reebok. Further in time, you joined TCNS Clothing as the Chief Executive Officer in 2010 and have been on the Board since 2016. How has the journey been? I can't claim that I planned this journey. I think it was a journey of chances and the only credit that can go to me is 'I took those chances'.
My first job in the career at ICICI was through campus placements. It is funny because, I wanted to be anything but a banker. In less than 18 months, I realised that I cannot do this for life, even when I was doing fine there. I always saw a calling in the field of sales and marketing. So, I quickly decided to cut short my losses, shifted careers, and moved to Reebok which was a small company at that time. It became a megabrand later and retail itself became a big sector much later. So, in 2003, joining a sports brand in retail wasn't an ideal path that a IIMA graduate from 2001 would think of, but it worked well for me. By stroke of luck, I got more and more opportunities and in a short span of time, was handling the entire sales and retail operations.
Further, there was still an inclination in me to involve in something more entrepreneurial. Being born and raised in a Marwari business family from Calcutta, I was not content with a regular corporate job. I was 32 at that time and wanted to Independently run a business. This was the time when TCNS was a fledgling company and the founders were looking for a CEO. This is how I ended up at this organisation and a phenomenal journey followed thereafter.
What we got right at TCNS was a great team who diligently worked on things that mattered. We were very focused, worked as quietly as possible, fixing each business issue. When I joined TCNS, we already had a strong brand, but a strong business model was missing. We started by putting the right people in right areas. We took a few bold calls that might not have looked great that time, but we turned out lucky to get the right impetus.
What were the major challenges you faced during this journey? Being into the fashion industry means that you have to reinvent and innovate every single day. This makes the entire association exciting, as there is never a single dull day in our business. There are bad days, but never a dull day. Considerately, this is the biggest challenge as you need to drive a culture and a system which continuously encourages innovation.
If you look at any one point in time in this journey, the most challenging was obviously Day 1. We were a fledgling organization. Employee morale was very low. We had none of the wins. Everything had to be fixed. So yes, most challenging days yet the most exciting.
Currently, incubating and scaling up home grown brands, TCNS Clothing has a portfolio of 3 segment defining brands, each with distinct fashion sensibility and value chain. What are the future plans? We have defined our purpose very clearly as empowering the contemporary Indian woman through her fashion choices. Fashion is not frivolous. It's a serious thing. Here, what we are trying to build is the most dominating women's wear company, a truly multi-brand multi-category, and multi-channel fashion platform in the country. If you look at India, we don't have scaled-up platforms in fashion, and it's very sad. It's such a big population. Why don't we have big fashion platforms? So, we believe, there's a real opportunity in the market for someone to do this. It would be us, it would be someone else, but someone who executes really well and has that vision will create that platform someday. I might be biased, but given the nuances and the nitty gritty of the TG of our diverse country, a homegrown platform will have a better chance and that is an attempt that we are trying to make. So, this is where all the smaller steps are taking us at.
What might be the upcoming trends in the contemporary Indian women's wear market according to you? If we take consumer lens, I can see two or three very clear trends. The first is 'fusion' that is taking larger share of the pie. Second, consumers are experimenting much more than ever before, and the demand for newness is ever increasing. The third is the whole concept of consumers moving away from buying 'just one piece of garment' to 'a complete look'. These are clear indications and we ourselves are evolving from an apparel brand to a lifestyle brand.
How important is it for businesses to have a social impact? It's imperative for businesses to be socially responsible. We all need to do our bit for the society and environment. At TCNS, this has been a key focus area. We have very strong rural women empowerment programmes in place. These have a huge impact of social and economic independence of women workforce in these clusters. Many of product ranges are about sustainability. There are multiple front end initiatives that again are aimed to drive the social cause.
What pointers would you like to give the new batches at IIMA, based on your experience at the institute as a student? We all have our own journeys, and the life principles that worked for me, might not work for anyone else. So, there is a caveat, but I would be glad to share a few things that have really worked for me.
First, somewhere in our student life, especially in a highly competitive environment, we start giving too much importance to relative grading. We also start to believe that there is a right way to live, these are the popular choices to make. This is where, suddenly, we don't even realise when someone else's dreams become our dreams. First and foremost, we should all follow the path that our heart calls out for. I learnt this the hard way. I passed out in 2001, a bad year to pass-out as the placements were not great following the Dotcom bubble bust. I was rejected in 16 interviews in a day, not to count the ones where I wasn't even short-listed for. I got very desperate. That time, becoming an investment banker and getting $100,000 salaries was very fancy. So, I ended up becoming a banker, with no interest in banking. The company was great and I was doing well, but I was not happy. This is when I realized one thing very clearly that no amount of failures or setbacks could be worse than living the life you don't want to.
Second learning. If you have got into a bad movie, you don't have an obligation to watch it through. Stand up and move out. This is exactly what I did. I moved out from a Treasury at a bank to a smaller company Reebok. Everybody questioned the decision, but that is the best decision I have ever made in my career. So, very, very clear learning in my life. Cut short the losses. The sooner you do, the better. The stakes are lower. It's easier that way.
Third, it is the soft courses on campus, HR or Interpersonal Communication and more, that teach you the most important things in life. You can do as much as an individual, but if you have to do something more, you have to get inspired by people and you have to inspire people. I believe, it is the culture, team and the people that make the secret sauce to anybody's success. So, invest in people and relationships. Start today.