A SCIFI SIXPACK: A SIX-STORIED ARTEFACT OF SCIENCE FICTION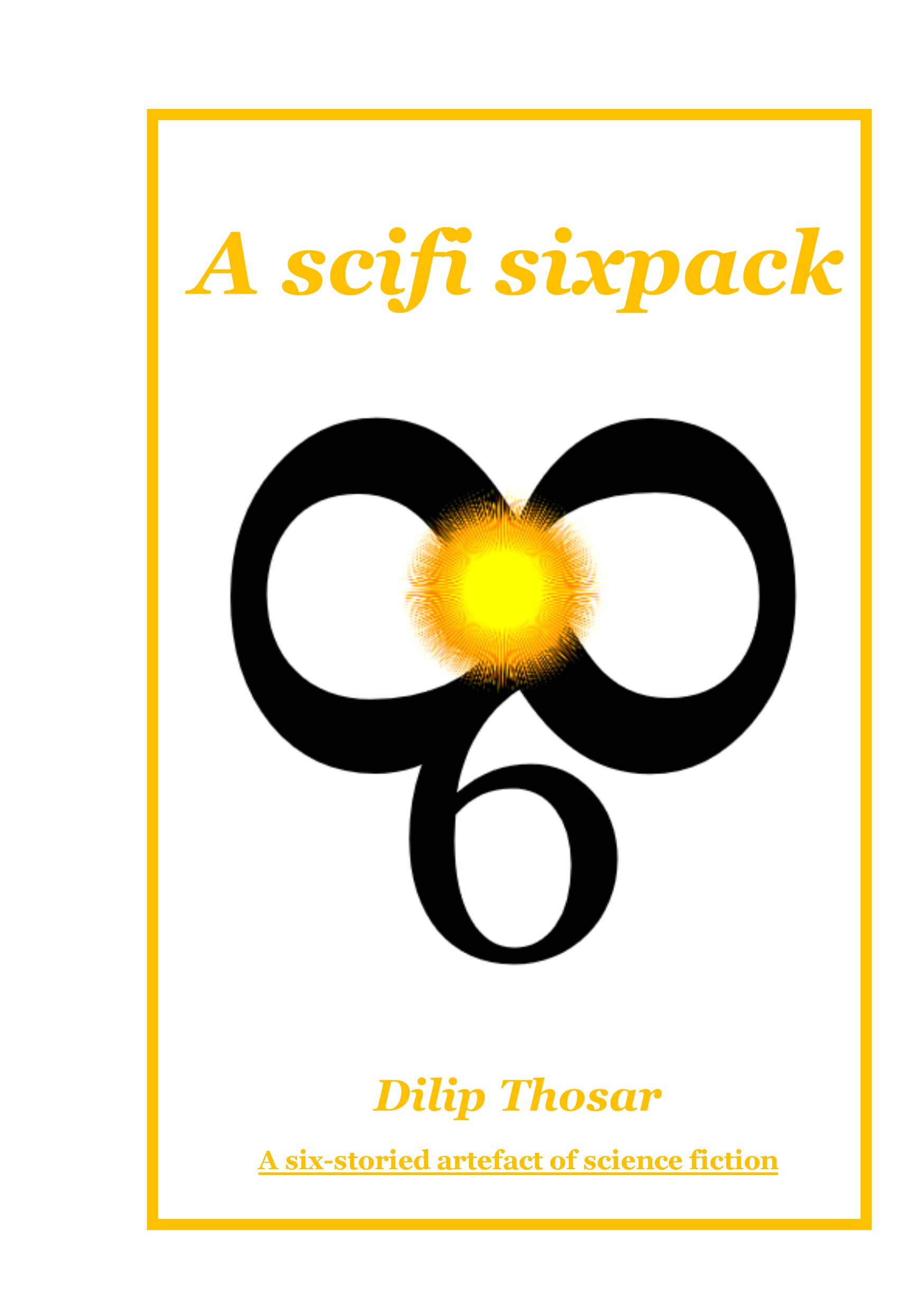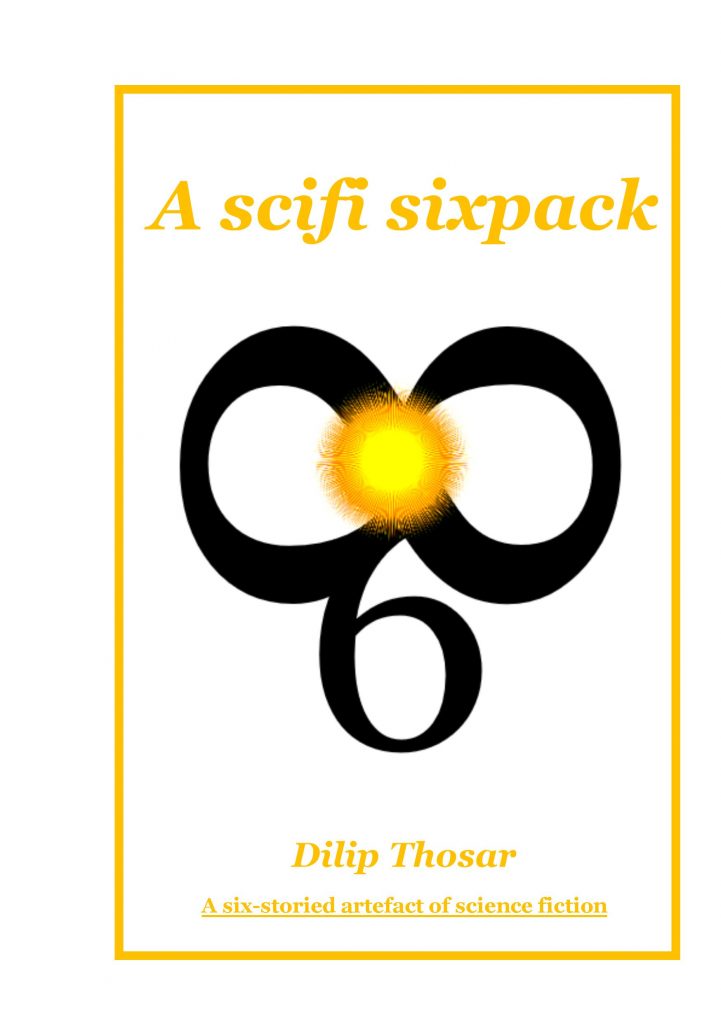 Authored by Dilip Thosar (PGP 1987) His self-acclaimed GOAT batchmates baptized him 'Tangent' to warn the world of his extremist creative outbursts. He was an avid bhakt of the standing SciFi gods, primarily, Isaac Asmiov (evergreen inventor, three laws of robotics), H G Wells (past master grand-dad) and Cixin Liu (Eastern painter of the giga canvas), and Star-Trek (need an intro?). He wants to give back to society some interest on those oodles of scientific fantasy he received, via this book, this first tick off his post-retirement bucket list.
The book is a collection of six contemporary science fiction short stories about humankind through a largish conceptual telescope, covering themes like time travel, perception of time by the human brain, origins of the (Covid) virus, origins of life, desires and their fulfilment being the purpose of human existence, and how the invincible humankind would yield to nature's next step in evolution.
An attempt to bring up Indian science fiction to world-class. Contemporary new ideas projected should please the real Sci-Fi buff. Pure Sci-Fi, made enjoyable with garnishing of other genres like mystery, action and kid stuff. Considerable research has been done to explore the state of the art in Science to stay true to the genre, so technical ideas and terms may impress both experts and novice nerds.
Readers from India and abroad (many ex-WIMWIans) say, "Thought provoking", "Creative Suspense", "Fuelled with a spectrum of imagination", "Six stage roller-coaster ride", "Wonderful reading", "A six course Sci-Fi supper".  Says the author's batchmate from WIMWI, Prof. Chiranjeev Kohli of California State University, "SciFi Six Pack is an easy read and would make a nice companion for a flight. In a nutshell, I enjoyed it – and I don't even read or watch Sci-Fi stories normally." Many readers have explicitly expressed their desire for a sequel.