BALKRISHNA VITHALDAS DOSHI (AUG 26, 1927 – JAN 24, 2023)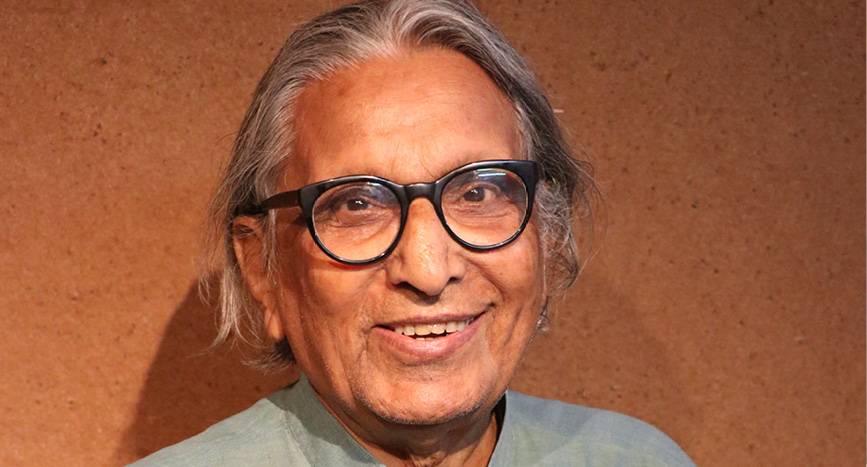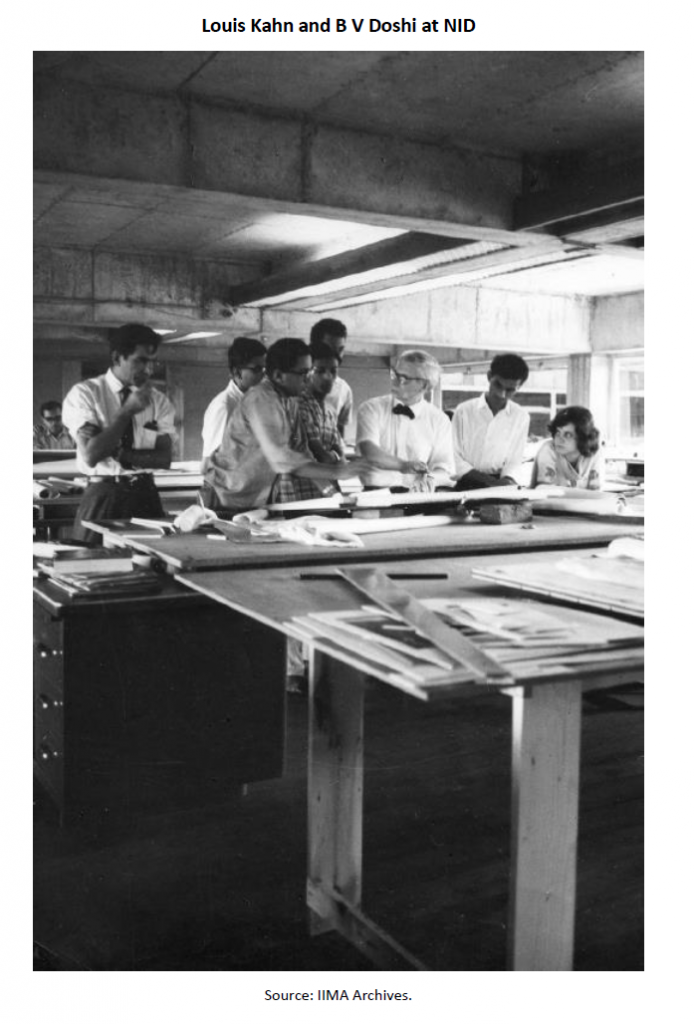 With a career spanning 70 years and over 100 built projects, BV Doshi is renowned for his contributions to the architectural evolution in South Asia. His accolades include the Pritzker Architecture Prize (2018, the first Indian to receive the honour), Padma Bhushan (2020), Royal Institute of British Architects Gold Medal (2022) and Padma Vibhushan (2023, posthumously). He was instrumental in bringing Louis Kahn to Ahmedabad to design IIMA.
In an exclusive interview with IIMA Archives (recorded on 28th June, 2019), he recounted his upbringing, interactions with Le Corbusier and Louis Kahn, aspects of IIMA's campus construction and urban planning in India. (Interview can be accessed at Oral Histories >> B V Doshi)
A detailed record on many contributions of Mr B V Doshi is available at a recently released and the first IIMA Archives monograph titled 'Not Yet 25: IIMA in Louis Kahn's Designs and Pranlal Patel's Images' written by Prof Vijaya Sherry Chand.