TIN REUNION (10 YEARS): CLASS OF 2012 (26-28 DEC, 2022)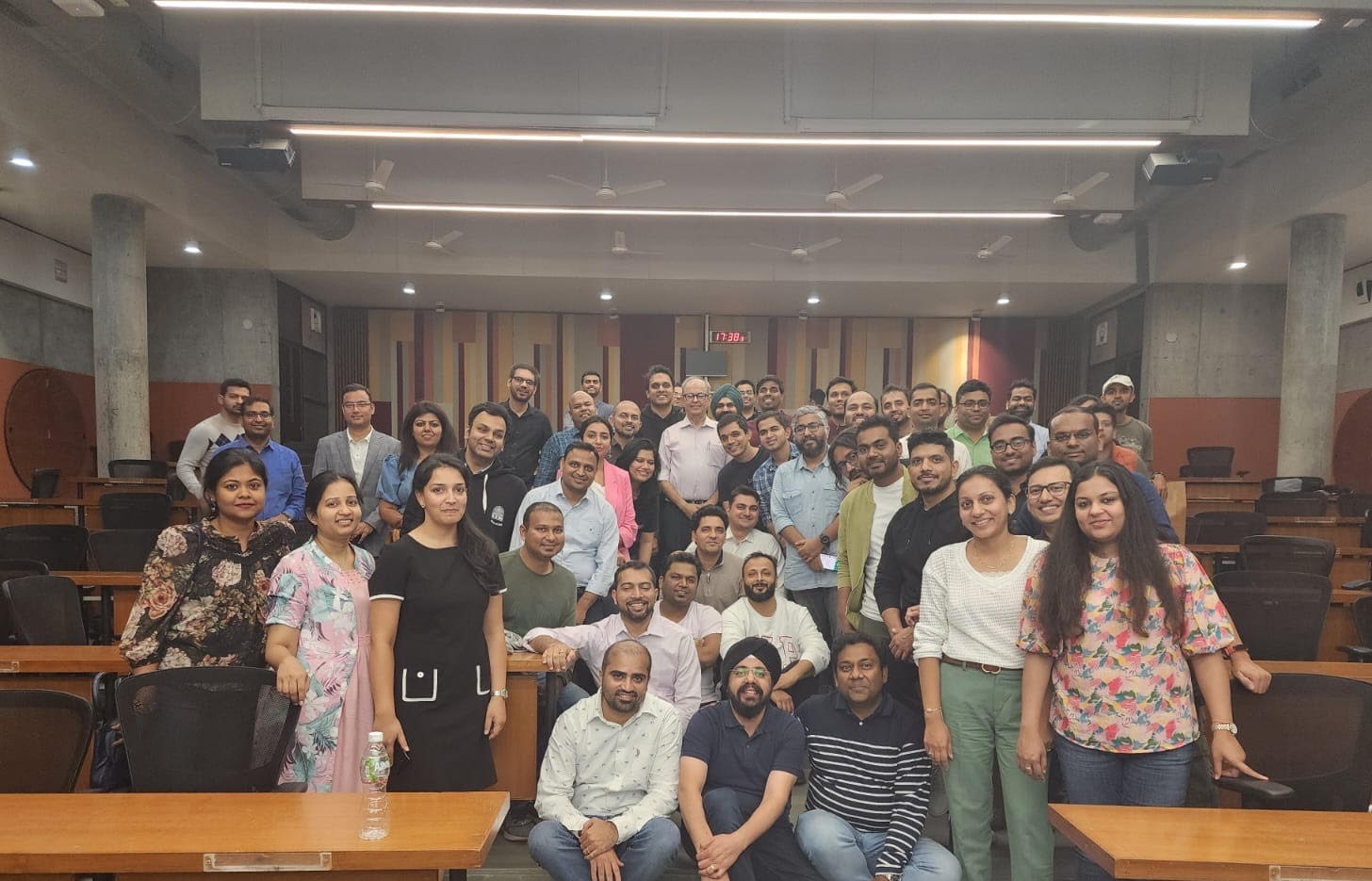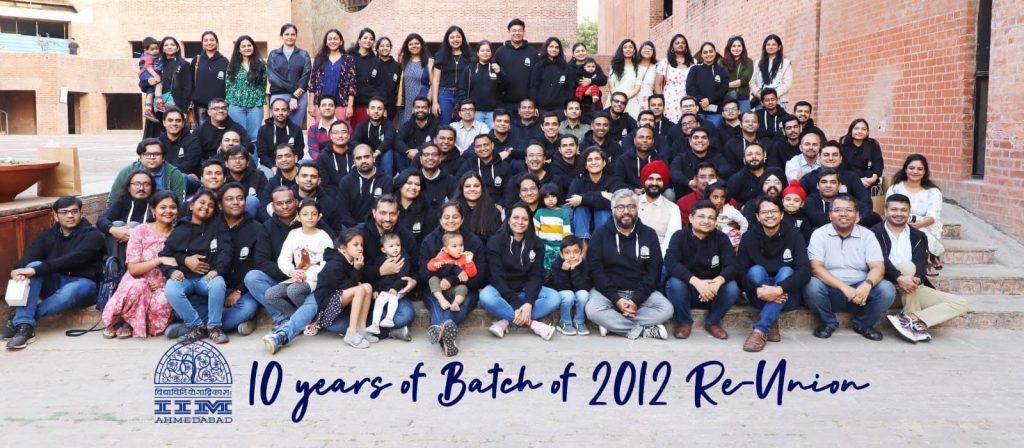 By Urvashi Gupta
REFLECTIONS ON A REUNION
Just after Christmas last year, the IIMA campus played host to the class of 2012 for our 10 year reunion. There were events and sessions scheduled across two wonderful days and attended by nearly 100 alumni and their families. Some had planned to be there, some had to cancel plans, and others bought last minute flight tickets so as to not miss out.
So much had changed on campus while other things remained the same. The heritage campus is undergoing significant and much needed upgrades but it was still sad to see the once bustling campus look quite deserted. The new campus area has expanded substantially since our graduation and food options on campus have proliferated rapidly. The upgraded sports facility is a far cry from the very basic gym from a decade ago. We are certainly envious of the new activity block with foosball, carrom boards and poker tables (we assume that is what the empty ones were for). But the impressive Louis Kahn Plaza, library, classrooms, dorms, and beautiful campus grounds remain as magnificent as ever and provided plenty of opportunity for the visitors to feel very nostalgic and maybe a little younger.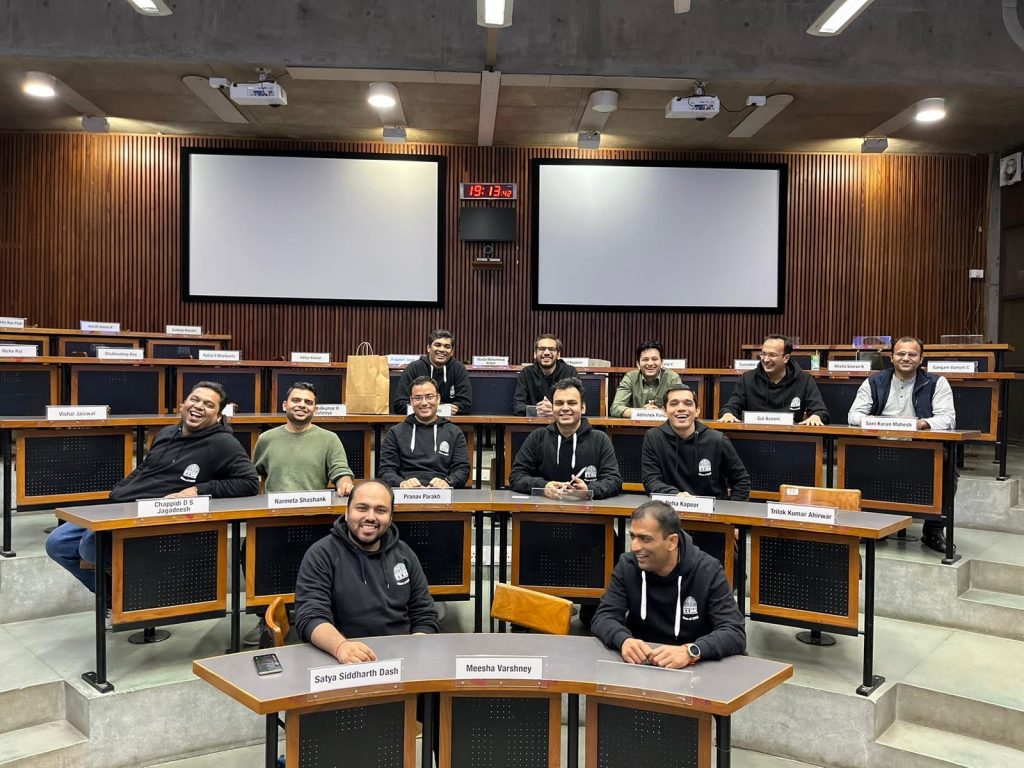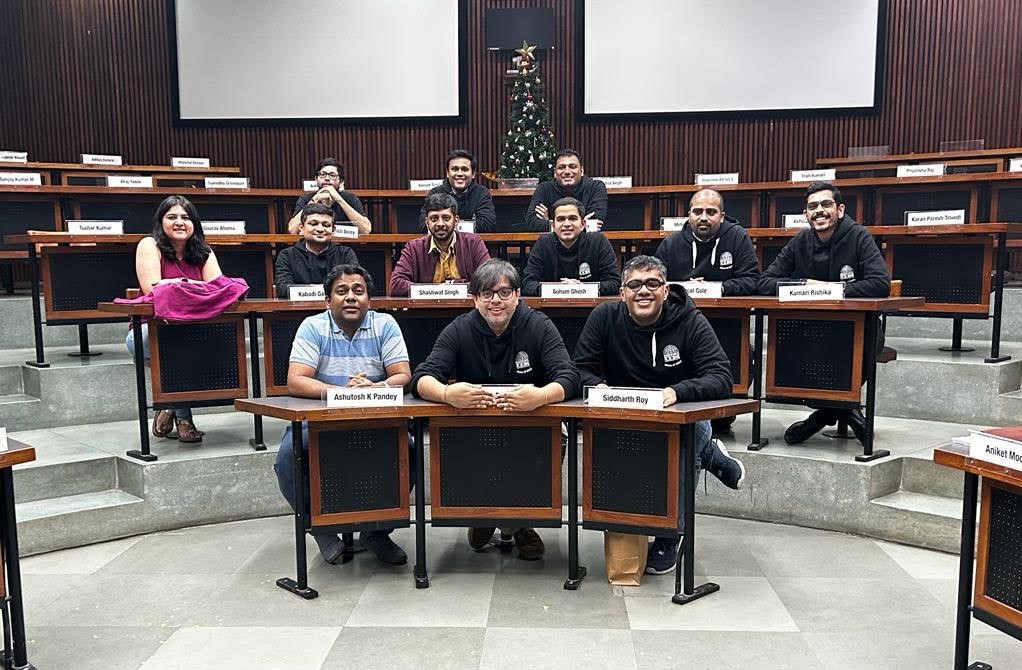 Some of the class and the professors banded together to make this a truly memorable event. It was an action-packed agenda across both days. Sessions were meticulously planned, ranging from talks by professors and fireside chats with classmates to classroom hangs and dinners with faculty. One of the alumni had commemorative sweatshirts made at short notice for all attendees and their families. Group photos were printed on mugs and ready to be taken home as souvenirs on the second day of the event itself. A professor gifted us the most beautiful replica of LKP that we will all cherish. Experienced investors and entrepreneurs in the class led fascinating discussions around the startup and investment landscape, career growth and business challenges. We had the opportunity to interact with current students, share our insights on careers post IIMA and learn a bit more about life on campus today. We even got together for a screening of videos from T-Nite 2010, brilliantly sourced and thoroughly enjoyed. The biggest tragedy was the discovery that current batches may have no idea how intense, tortuous and yet enjoyable that was, and such an exercise in bonding with our new classmates.
The highlights for me personally were the two sessions led by Prof. Saral Mukherjee and Prof. Sunil Handa respectively. Prof. Mukherjee took us back to the case method, made us feel like students again and left us inspired to follow our dreams. It was a reminder of the incredible faculty and learning experience we were privileged to have at IIMA. Prof. Handa used anecdotes, advice and humor to similarly inspire students (yes, appropriate word here) to bet on themselves, have courage and build business despite challenges. We are very grateful to them for sharing their time, knowledge and advice with us.
Most of all, it was a pleasure to reconnect with old friends, recall forgotten memories and have a lot of fun on the campus that was home for two brilliant years. Maska bun at Rambhai, midnight maggi at Nescafe, frisbee on the lawns and late night poker, we did it all! Thank you to the alumni who made this happen, to the professors for their time and the institute for hosting us. We can't wait to be back for our 20, 25 and 50 year reunions. Look forward to seeing the entire batch of 2012 at future events!