THE BLACK APPLE – AN OUTSIDER'S PERSPECTIVE ON LIFE, CAREER, RELATIONSHIPS, AND BEYOND…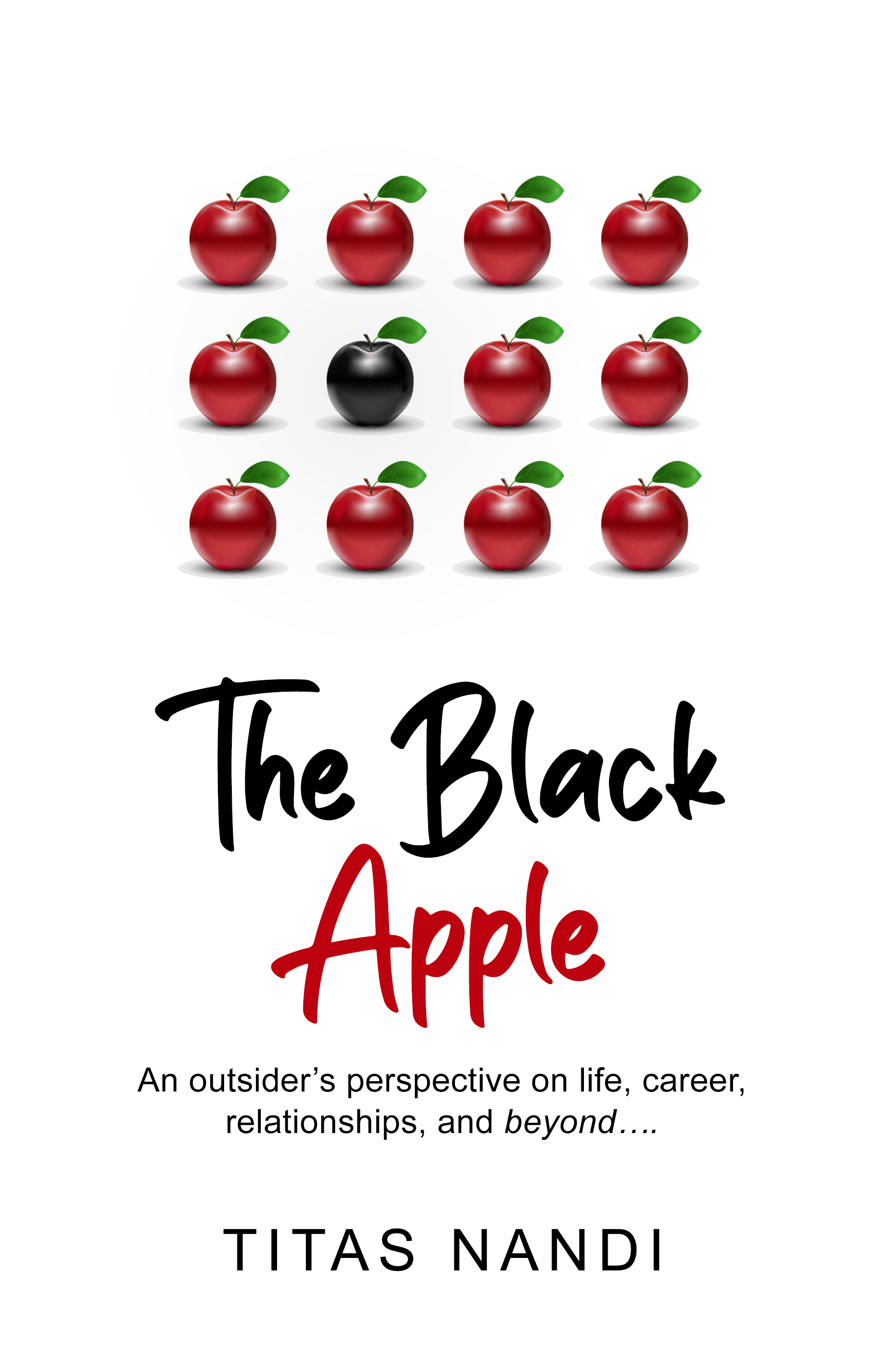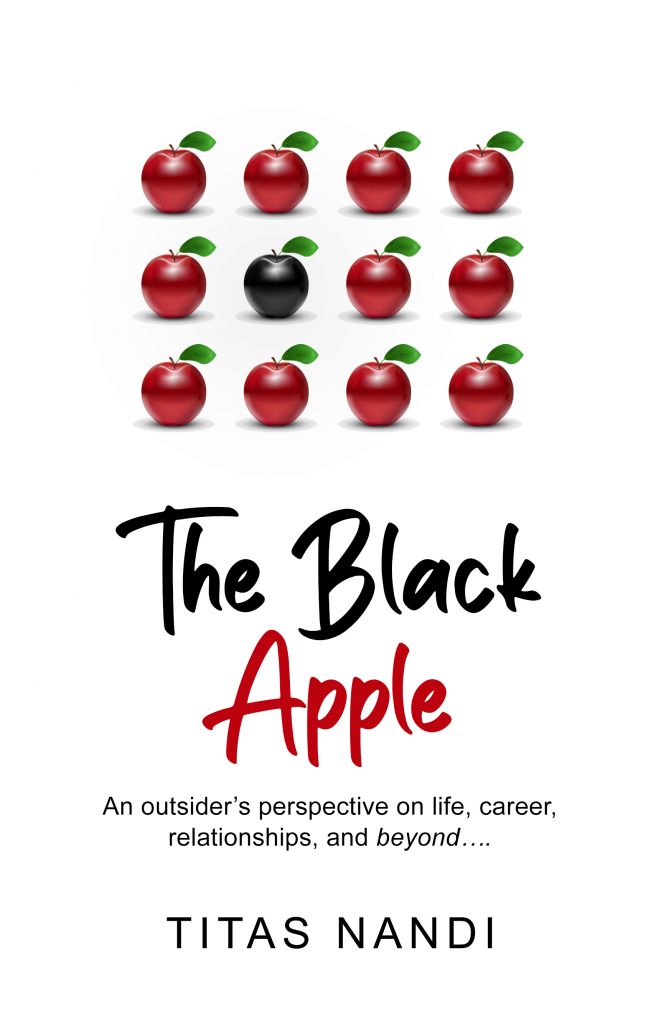 Authored by Titas Nandi (PGP 2021), a Management Consultant turned author, writing appealed to Titas early in life when at the age of 13, he used the summer break to write his first novel in a school notebook. Since then, it has been his primary channel for self-expression. After a decade of writing short blogs and musings on human life, philosophy, and romance, 'The Black Apple' is Titas' first published book exploring introspection and self-discovery. Instagram – @titas_nandi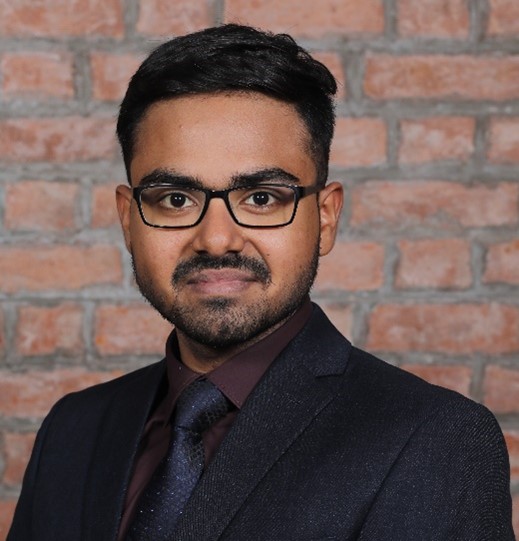 'The Black Apple' can be best described as Titas' debut attempt at self-analysis – penned as an intense and raw dialogue with his inner self – an account he started writing at roughly the same time he left IIM Ahmedabad.
In a world of red and green apples, the Black 'Diamond' Apple is a rare unknown variety from the family of Hua Niu apples grown in a small mountain city of Tibet. This book is a kaleidoscope of the world and its structures from the eyes of a black apple – an outsider – a thinker struggling with everyday realities of his life. Having felt an outsider all his life – an estranged soul sitting at the edges of society, questioning existing constructs of human life and dreaming of new ones, Titas had been silently preparing himself to write this account for almost 10 years.
In the book, Titas dives headfirst and confronts life with the most troubling question – "How should I live you?" The attempt at answering leads him on a near spiritual journey of self-inquisition – exploring themes like the accident of birth, detachment, struggles with sensitivity, intellectual alienation, melancholy, identity crises, search for love and the quest for meaning. He writes the account as a deep and intimate conversation with the reader, aiming to outline a bold and unfiltered perspective on self, career, and relationships – the three sections in the book.
The Black Apple will take you on a unique journey of introspection and self-discovery, encouraging you to look inward and formulate your own guide for change. It is for all the daydreamers out there, who often question the mundanity of a mechanical life and are trying to find their way back to themselves.