ASMITA – WOMAN The Women Leadership Conclave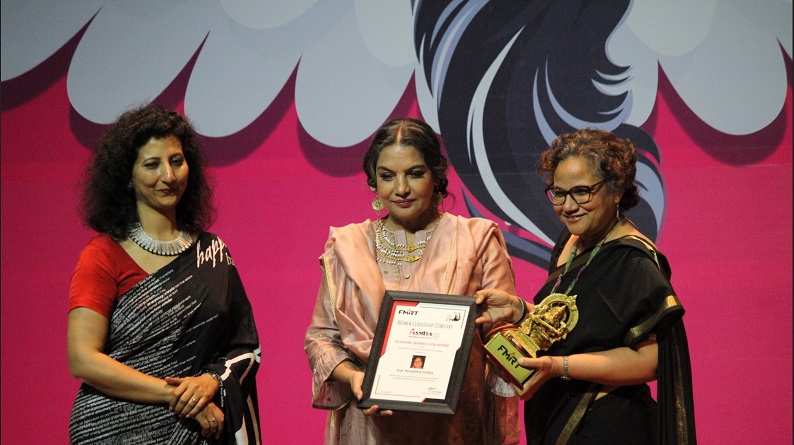 Dr. (Mrs.) Jyoti Rana (FDP-2006-07), Founder & Chairperson – Foundation for Management Research & Training (FMRT)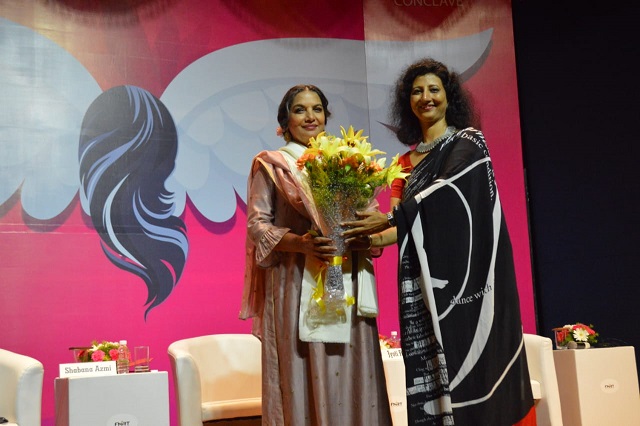 Foundation for Management Research and Training organized a Women Leadership Conclave – ASMITA – WOMAN (Weaver of Optimism, Motivation, Affinity & Nobility) on 30 September 2018 at Nehru Memorial Museum & Library, New Delhi.
FMRT has been founded with a soul full of value, versatility and validity. Dr. Jyoti Rana, an alumna of IIMA (FDP-2006-07) is the Founder and Chairperson of FMRT which is a non-profit organization. Our core efforts are to facilitate development programs, conclaves, and expression development workshops for transforming lives in India.
We at FMRT work on two separate levels: For the organization, our approach is of the 5 Es – empathy, expectations, education, engagement, and elevation; whereas for beneficiaries, it is 5As – actions, achievements, answerability, aspirations and acknowledgement. We not only respect everyone's individuality but also try to inculcate the "We are meaningful" sense in everyone. Our pedagogy is based on Craft, Communication, Concentration and Commitment. This turns our work into the ultimate sense of joy.
The conclave was inaugurated by Padma Shri Shovana Narayana (the reigning queen of Kathak, Kathak Guru, Performer, Choreographer & IAAS (Retd); Dr. Debashis Chatterjee (International Leadership Coach, Author – Invincible Arjuna, and Timeless Leadership, Director – Indian Institute of Management – Kozhikode), and Ms. Supriya Shrinate (Executive Editor & Prime Time Anchor, ET Now). Dr. Jyoti Rana, Chairperson of FMRT gave the inaugural address and welcomed all the guests and delegates.
In the first session, Prof. Neharika Vohra from Indian Institute of Management – Ahmedabad and Ms. Shukla Bose from Parikrma Humanity Foundation gave the keynote addresses. The second session was a panel discussion, wherein panellists Ms. Laxmi Agarwal (Acid attack survivor), Ms. Kalki Subramanium (Indian transgender activist) shared their journey of turning their adversities into their strength with Dr. Jyoti Rana (Moderator of the discussion).
In the third session, Mrs. Shivani Wazir Pasrich (Former Miss India Worldwide), Dr. Kruti Parekh (Asia's only Female Professional Mentalist, World's youngest Artistic Illusionist), Dr. Pratap Chauhan (Director, Jiva Ayurveda), and Dr. Jyoti Rana (Chairperson, FMRT) gave their talks on different topics.
In the fourth session, Dr. Kavita A. Sharma (Author of Windmills of the Mind, & Queens of Mahabharata, President, South Asian University, New Delhi), Ms. Preeti Singh (Epileptic – Author of Crossroads), Ms. Deepti Mishra (National Poet, Writer, RJ, Actor) spoke on creativity and capacity.
In the last session Padma Bhushan – Shabana Azmi (The Legendary Actress, Social & Women's Rights Activist, Ex-Member of Rajya Sabha) shared her thoughts on women leadership. And finally, the role models who have excelled in the leadership roles were honoured with ASMITA Awards. Prof. Neharika Vohra has been awarded with ASMITA – Academic Women Icon Award for her exceptional work in academics.