INAUGURATIONS AND INTRODUCTIONS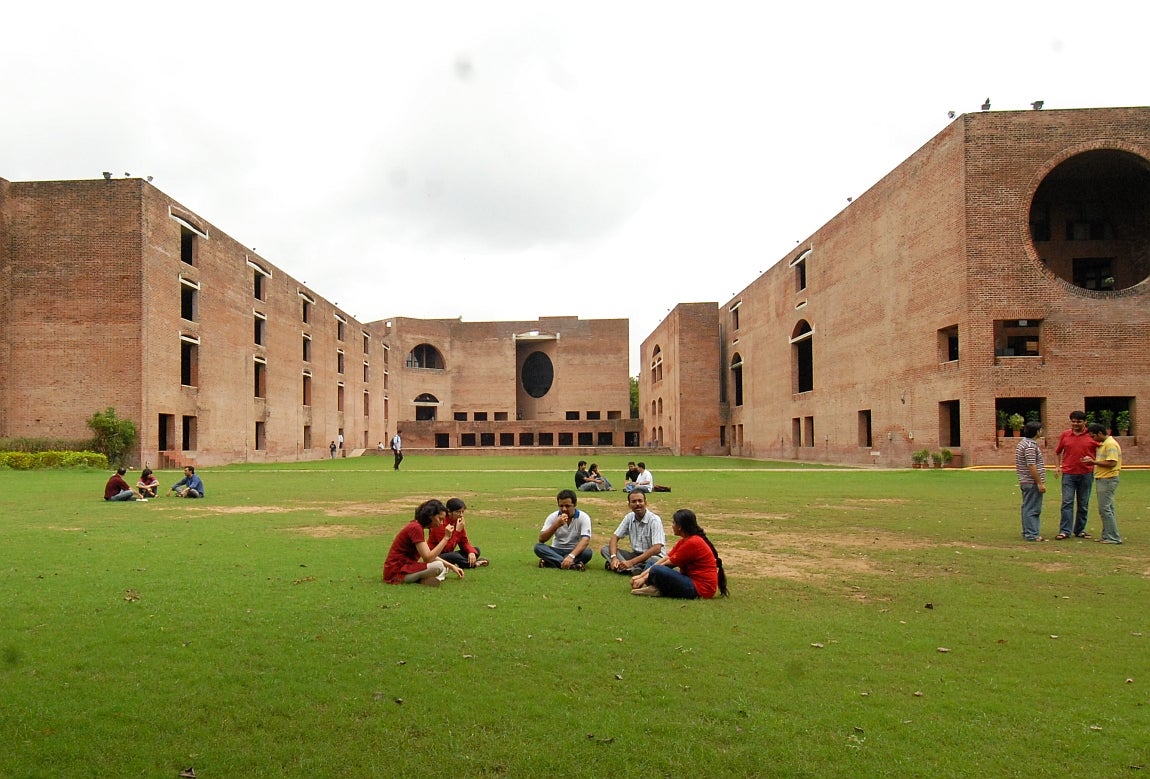 NEW POST GRAD PROGRAMME IN ADVANCED BUSINESS ANALYTICS INTRODUCED
The institute is set to offer the Post Graduate Programme in Advanced Business Analytics (PGP-ABA), a 16-month post-graduate diploma from the academic year 2020.
The course has been launched at a time when the deluge of digital data and data-driven decision making have become an integral part of the efficient functioning of every organization, and more generally of society at large.
The PGP-ABA is designed to help working professionals in acquiring essential skills and knowledge for asking the right questions, addressing it with analysis of the right kind of data, and finally gaining insight from the analysis to drive decisions. It thus provides a framework for transforming data into effective decision making. The programme offers a carefully thought out mix of courses on tools and techniques for data visualization, modelling and analysis of varieties of data of different sizes; machine learning algorithms, cloud computing, and finally, the domain specific applications of data analytics in marketing, HR, Finance, Operations and Public Policy. The programme delivery is a mix of online, and on campus sessions.
<Further information of the course available at https://www.iima.ac.in/web/epgd-aba>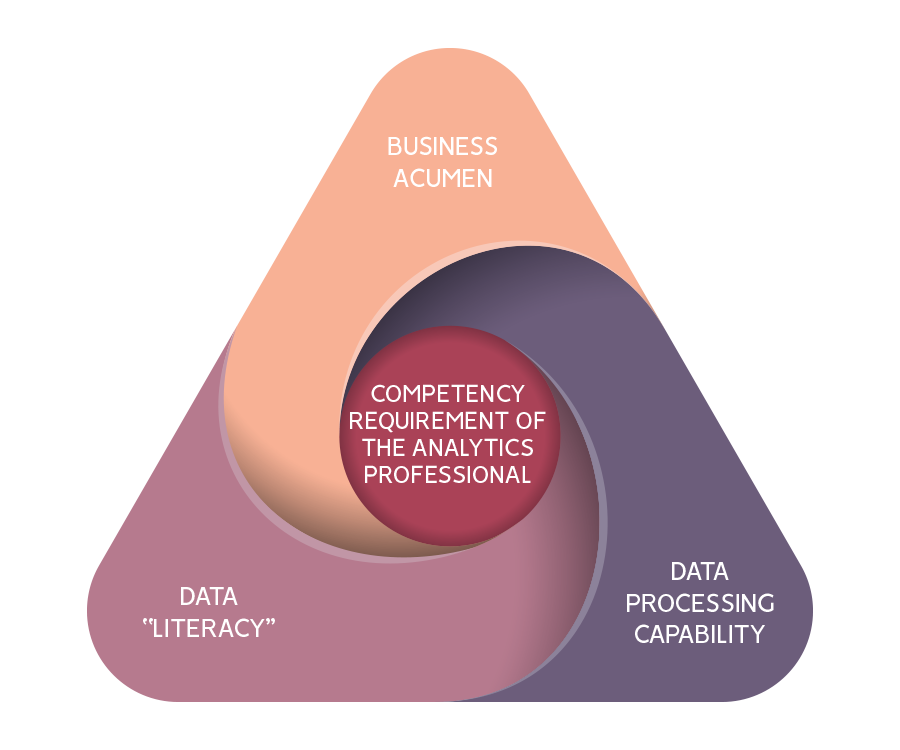 NSE CENTRE FOR BEHAVIORAL SCIENCE IN FINANCE, ECONOMICS AND MARKETING INAUGURATED
The Centre was inaugurated on 19 December 2019 at IIMA. It is going to be the first of its kind in a management institution in the region with sophisticated infrastructure and technology to conduct experiments in how different aspects of behavioural science impacts processes and outcomes in markets. The objective of the Centre is to undertake knowledge creation in a range of topics related to business issues in financial markets and financial services that would be insightful to help decision making for policymakers, individual retail investors, fund managers, traders, analysts, wealth advisors, other managers and leaders. In the process it would build high-quality research, analytics, and insightful knowledge on a range of topics related to business issues in the Indian financial markets and financial services across different stakeholders. The agreement was signed between NSE, NSE IPFT and IIMA to set up the centre.
<Further information of the centre available at https://www.iima.ac.in/web/areas-and-centres/research-centres/nse-centre-for-behavioral-science-in-finance-economics-and-marketing>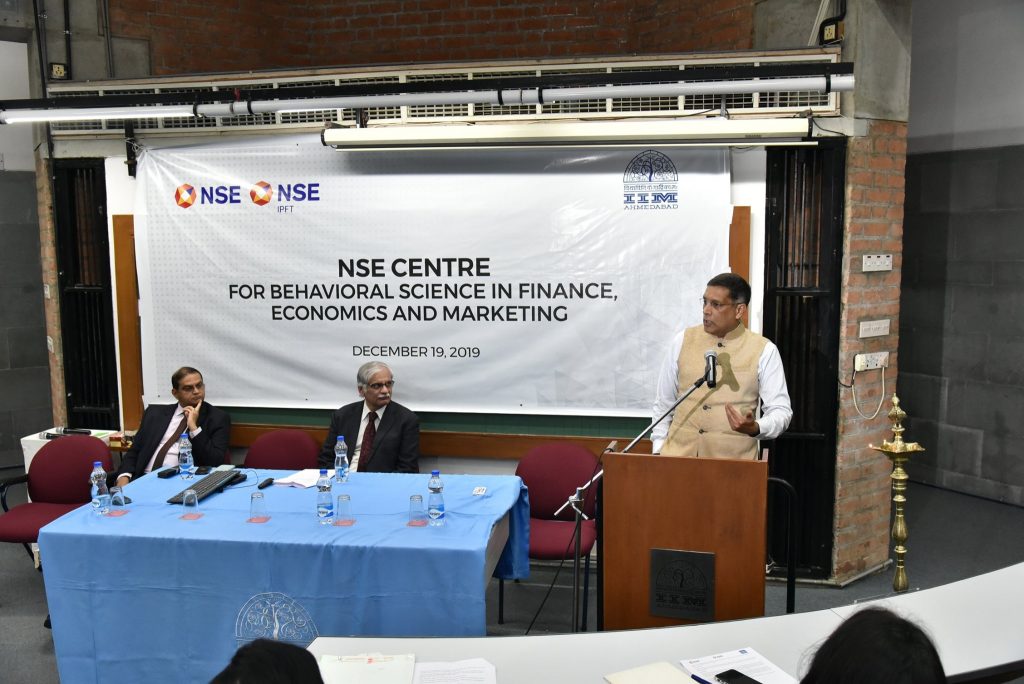 MISRA CENTRE FOR FINANCIAL MARKETS AND ECONOMY SET UP AT IIMA
Financial Markets play an important role in the Indian economy. Study and analysis of Financial Markets require high quality data, research, and insights to engage in the debate and influence policy makers, institutions, and other stakeholders. In this context, "Misra Centre for Financial Markets and Economy" is a Centre of excellence, conducting research on the Financial Markets and Economy in India. This Centre is expected to provide impetus for focused research and teaching related to financial markets within the overall economic framework. The vision of the Centre is to bring together the infrastructure that would allow the IIMA faculty to have access to the similar technologies and other resources that the market participants have; though not necessarily at the same level or scale. The centre would be working on the objectives of applied research, knowledge, engagement and training.
<Further information of the centre available at https://www.iima.ac.in/web/areas-and-centres/research-centres/misra-centre-for-financial-markets-and-economy>