MUMBAI CHAPTER: DIWALI MILAN
Shared by Mr Nawdeep Puranik (SMP2) – Managing Committee Member, IIMAAA-Mumbai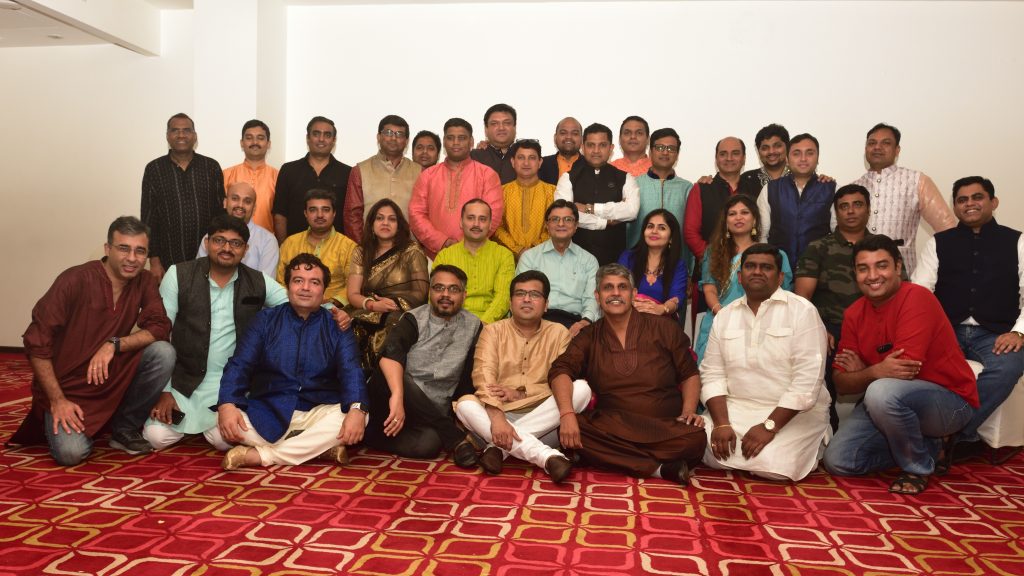 This could be the 1st update from alumni of Senior Management Program (SMP) stream that is fast gaining popularity amongst experienced professionals who attend this program on campus.
A few enthusiastic SMP alumni (who like to be called SMPians), met (on 24th August) for a preliminary discussion to explore opportunities to connect and interact with other local alumni. Encouraged by the initial response (20+ SMPians attended the 1st meeting), the group decided to organise a networking event on 9th Nov and called it "Diwali Milan"!
More than 35 SMPians (SMP1, SMP2, and SMP3 batches) attended the event in colourful traditional gear at Hotel Kohinoor Continental, Andheri. The event was moderated by Nawdeep Puranik (SMP2) and Purvi Sandal (SMP2).
Kalpen Shukla (President, IIMAAA-Mumbai) briefly presented the past activities and events organised by Mumbai Chapter. It conveyed the diversity of alumni interaction points coupled with interesting networking and fun opportunities.
The event also helped each SMPian to introduce oneself and express his/her areas of interest. The entertainment and engagement quotient was indeed very high with Musical Program, Quiz on Mobile, followed by Dinner.
Please find further details at IIMAAA-Mumbai Events – SMP