Brand Magic – The Art and Science of Creating Successful Brands – Prof. Alan D'souza (PGP 1974)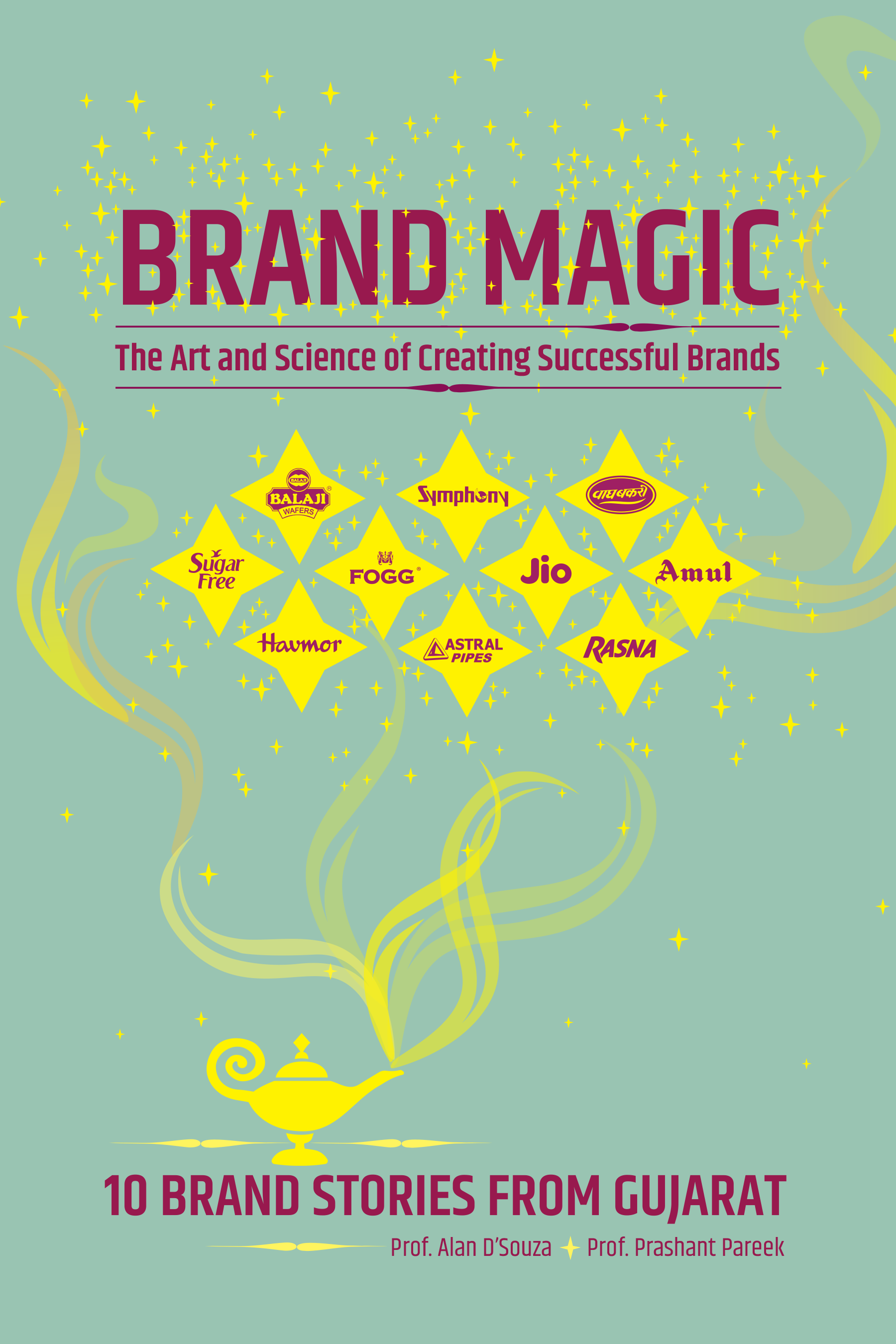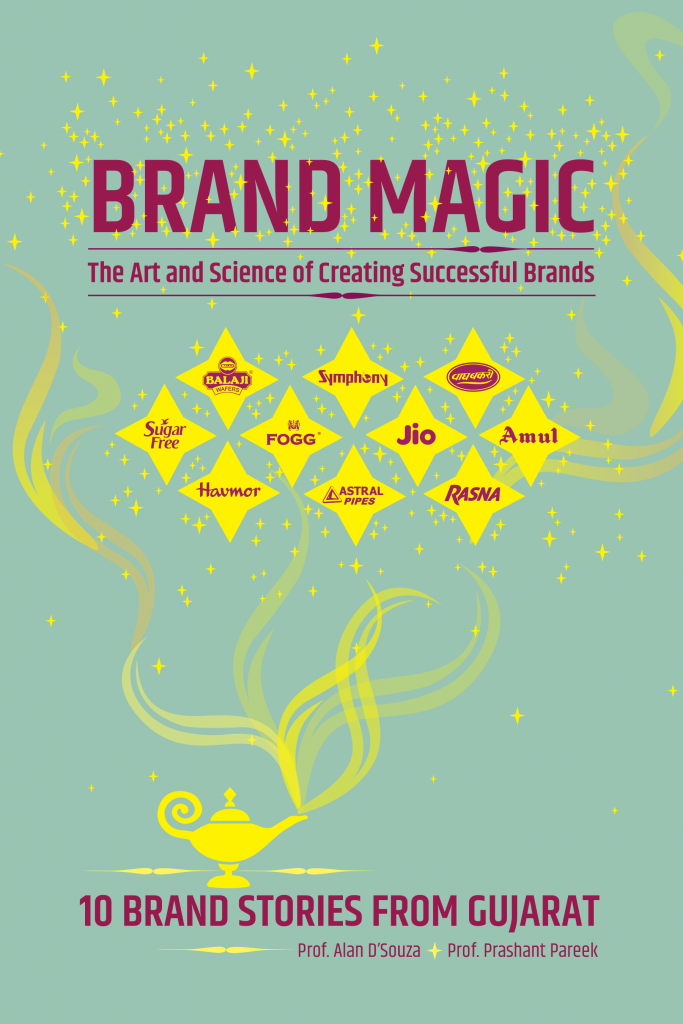 BRAND MAGIC – THE ART AND SCIENCE OF CREATING SUCCESSFUL BRANDS
Co-authored by Prof. Alan D'Souza (PGP 1974), former Executive Director at Mudra Communications and one of the founding members of MICA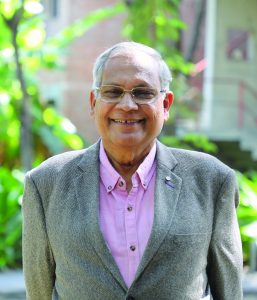 The book showcases how Marketing Communications has played a significant role in taking brands from state-level to national and international levels. The book covers the history, milestones, and growth of ten renowned brands from Gujarat, namely Amul, Astral Pipes, Balaji Wafers, Fogg, Havmor, Jio, Rasna, Sugar Free, Symphony, and Wagh Bakri. The authors have shared branding strategy, core values, umbrella branding, competitor advertising, struggle, perpetual growth, acquisition, brand positioning, brand name, and critical insights for each brand.
Book reviewed by Prof. Dwarika Uniyal, Pro VC and Dean, RV University "I recently picked up this interesting and different book, as the narrative has a unique undertone of a case study; it has elements of theory weaved in with the story and has done some deep dive into the history of some of the original iconic brands from India.
Brand choice: I think the authors have done a good job and carefully chosen x brands to feature in the book. It is critical for professionals and students to be aware of the history of such brands and learn about the process and people behind it. From Amul to Astral to Wagh Bakri, the brands chosen by the authors are awe-inspiring, and so is the story behind it. The brands featured in the book have their origins in Gujarat. They are an interesting mix of product categories too.
The narrative style of the book: Each brand story is presented from a protagonist's perspective who is introduced at the beginning of the book, along with a description of the past and present integrated marketing campaigns crafted in the narrative beautifully. The writing style is lucid and straightforward, and the writers have avoided the temptation to make it into a regular textbook. The brand stories talk about the historical evolution of the brand, key decisions, creative ideas behind some of the iconic campaigns, details of a few campaigns, and analysis of those campaigns. The authors carefully presented the key takeaways after each brand story, which sums up the readers' learning.
My personal association with some of the brands: Reading the brand origin stories and analyzing their brand magic over the years through the book had been a delight for me as they took me down memory lane.
Final recommendations: The book throws unknown insights and brings lost stories of the brands that started small-local, went on to become big into regional brands, and are now Pan-Indian multi-billion dollar businesses. It is a rare reflective story of India's past and present and gives us a sneak peek into its future. I also feel that in a world obsessed with technology, authors have taken risks talking about non-tech but hugely popular consumer brands. I am surprised by the absence of the brand Nirma from this book as it is one of the biggest FMCG brands out of Ahmedabad. As a whole, the book adds tremendously to our knowledge of branding, IMC, Indian brands, and the history of Indian advertising.