PGP 1968: CHANGING BATCH PROFILE – 53 YEARS AFTER IIMA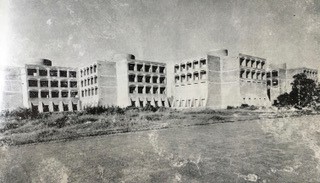 Octogenarian Alumni, which PGP Batch has more than our batch? We have 5 – Biji Kurien, Raj Singh Nirwan, Vivian Mendes, Suresh Mehendale, and P V Ganesan. These batchmates have faithfully completed 50 years of marriage – 'managed' by their spouses!
Elderly Wisdom, which batch has more than 5 authors with published books at their credit? We have 5 – Biji Kurien, Kiran Karnik, John Camillus, G K Jayaram and Yezdi Godiwalla.
We honour our other accomplished persona – a Padma Shri (Kiran Karnik), a social activist working with the needy (G K Jayaram), and a truly successful businessman (Seetapathy Rao), with a road named after him?
And 2 Professors Emeritus – Camillus and Godiwalla.
Our octogenerians and all the rest of us included, are active still, professionally or personally, in their families, but all of us now take instructions from Covid-19 – to stay at home or remain well protected, being the vulnerable category of the elderly. The house arrest has given an opportunity to many of us to learn something new, attempt something creative and keep oneself occupied, physically and mentally, or even do nothing, 'cocking a snook' at the popular saying that 'nothing is impossible'. This is an extract from the preface to our batchmate Biji Kurien's book titled 'Half a Century and Still at The Crease'. The more enterprising among us have been tenaciously pursuing their interests. like the authors that has resulted in an addition of two gems to management literature by Yezdi Godiwalla, the prescription for India in 2030 from Kiran Karnik and the profile of a still active octogenarian Biji Kurien. M S Rao has to his credit a new start-up, not behind the young entrepreneurs.
Karnik's book 'Decisive Decade: India 2030: Gazelle or Hippo' – released at Bombay Management Association and Madras Management Association. At the BMA event, Karnik was even challenged by one of us – Indrapal Singh Syan! On November 25, 2021, MMA and the Chennai Chapter of the IIM Alumni Association organised a hybrid event to launch Biji Kurien's book. Dr John and Sandilya encapsulated the pearls of wisdom contained in the mammoth 551-page effort. This event boasted of the highest attendance (through all media) at any MMA function.
From around 87 batchmates who graduated from IIMA, the Golden Jubilee year yielded contact details of around 54 – over 25 have been in regular touch through reunions – physical and more recently virtual. We look forward to the next 'real' reunion since the last meet at Bengaluru in 2019. The November 2021 virtual reunion was unique in many ways. The Dean – Alumni and External Relations participated and outlined the recent initiatives by the Institute. Two authors from the batch – Karnik and Godiwalla made presentations on their publications. Lighter moments were provided by jokes from Syan and music from Vijay Palkar.
IIMA PGP 1968 batch is alive and active, Covid or no Covid!