SPORTS COMPLEX INAUGURATED AT IIMA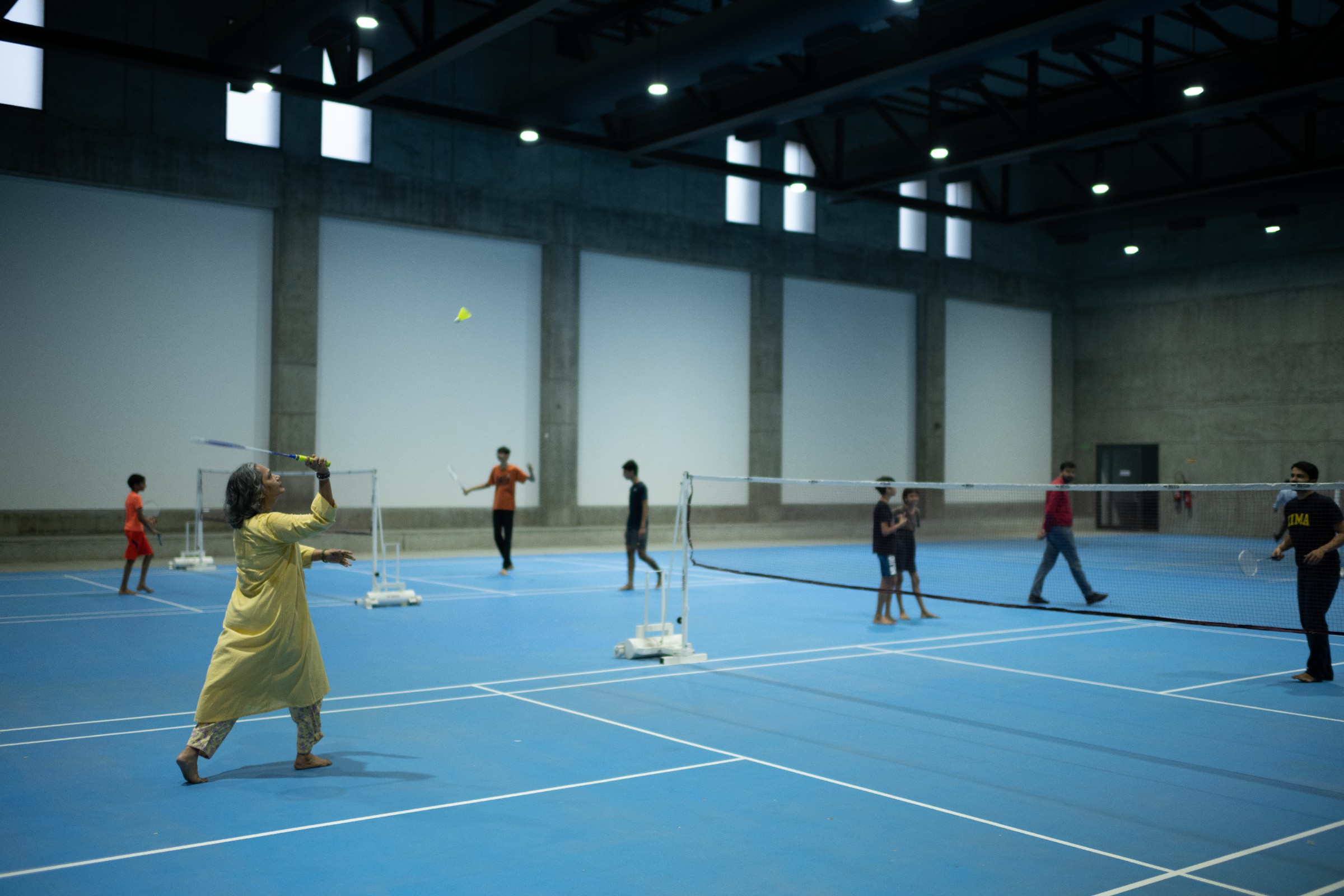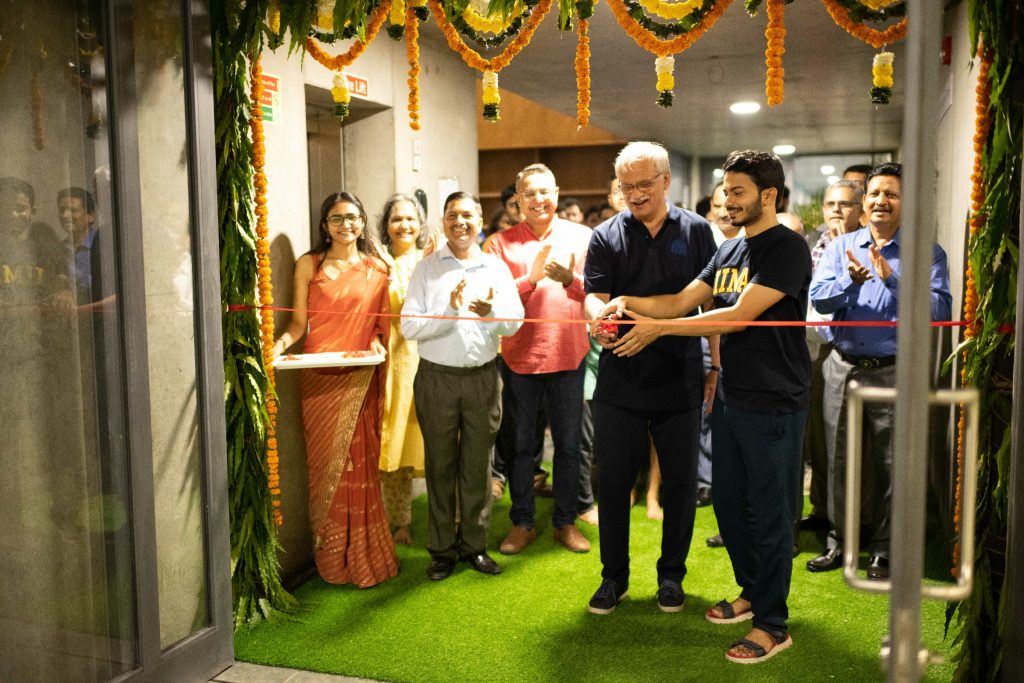 The Institute inaugurated its very own state-of-the-art Sports Complex on 08 Sep 2022. Located in the New Campus, the modern facility boasts of a swimming pool, 3 badminton courts, 2 squash courts, fully equipped gym, steam and sauna rooms, a yoga room, and other interactive spaces, including table tennis. The complex also has a football ground facing it, with plenty of places to sit by its long corridor.
The instrumental project was inaugurated by Prof. Errol D'Souza, the Director, and seen through fruition by Prof. Chinmay Tumbe, Chairperson, Sports and Recreation Activities Committee (SARA). The entire project has seen immense hard work, over the years, from various faculty members, students, staff members, previous SARA committee members, and architects.
The swimming pool has been constructed following a generous donation by IIFL, founded by Nirmal Jain (PGP 1989). The pool has 8 lanes, a length of 25m and a depth of 4.5 feet, with a kids pool on the side.
The snippets showcasing the sports history of IIMA are also displayed on the sports complex wall, as prepared and curated by the brilliant IIMA Archives team.