INDIA'S FIRST LEGAL TECH REPORT LAUNCHED BY CIIE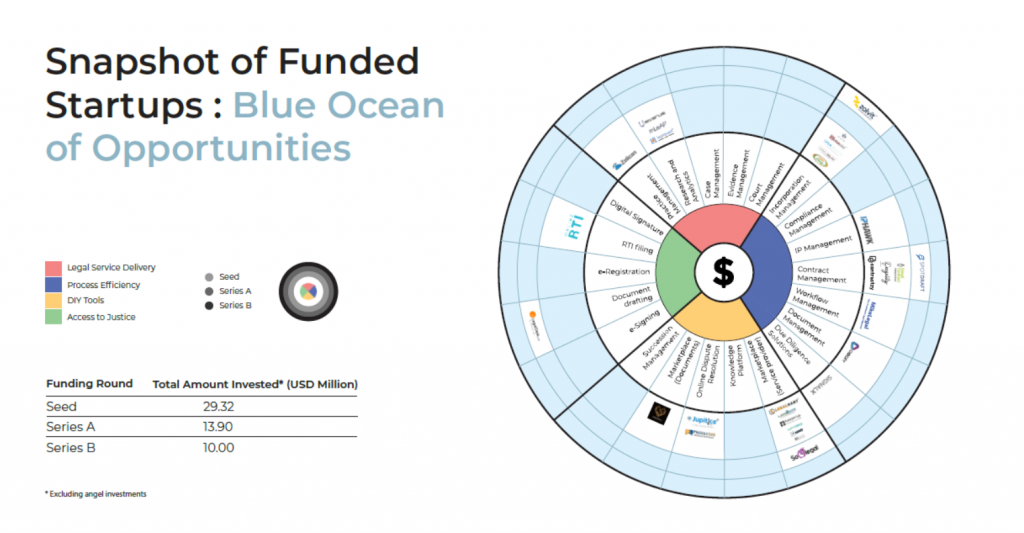 'BEYOND THE BENCH: PROMISE OF INDIAN LEGAL TECH STARTUPS'
CIIE.CO released the first of its kind report on legal tech in India in December of 2022. The report, 'Beyond the Bench: Promise of Indian Legal Tech Startups', presents a holistic view of the Indian legal tech startup ecosystem. India has the second highest number (650+) of legal tech startups in the world. Legal tech is 'technologies that enable and improve access and usage of legal services, including access to justice as well as development and delivery of these solutions by legal service providers'.
In India, legal tech startups are primarily building for three customer groups – citizens, legal service providers and judiciary. While the landscape includes a variety of products, the report suggests four key product categories – legal service delivery, process efficiency, access to legal recourse and do-it-yourself (DIY) tools. The report captures these product categories in detail and discusses the promise of prominent digital technologies and tech enabled solutions.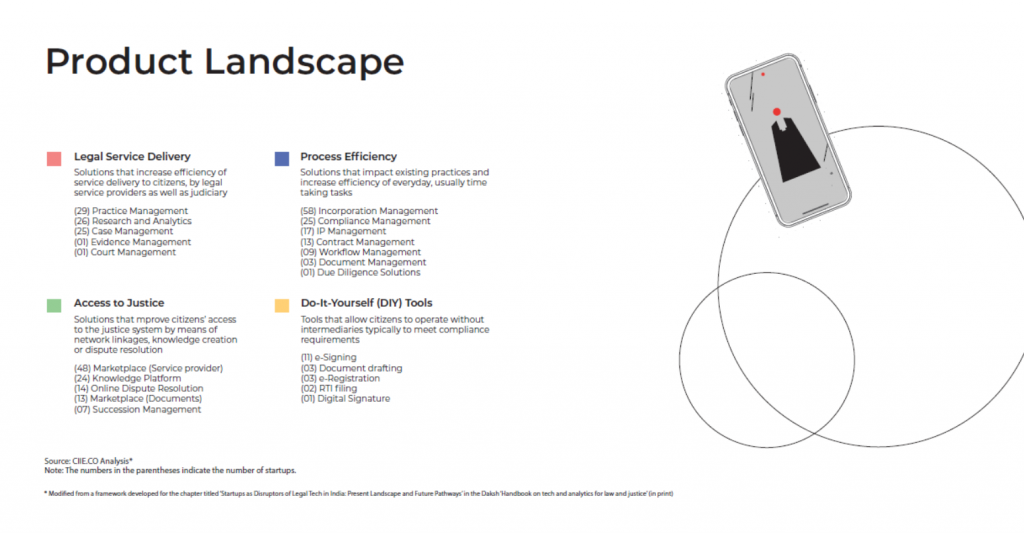 The report also underscores how legal tech could be a promising sector for investors, particularly highlighting the rising growth stage funding across the world. In 2021, over USD 1 billion was invested in legal tech startups globally – the highest investment in any year. In India, about 32 startups have raised over $57 million in funding since 2013. The report also brings attention to some crucial systemic gaps which, if filled, stand to catalyse the legal tech market in India.
The opening up of a large domestic legal services market (~$1.3 billion) to tech interventions, increasing investments and acquisitions of startups, and validation of new technology led models like Online Dispute Resolution (ODR) are making the sector buoyant. While Artificial Intelligence is believed to hold promise for many legal tech models, vernacular documentation currently poses a significant challenge. The report suggests that startups building ODR, succession management, litigation finance, court management, due diligence management and legal transcription and translation would constitute the future growth in legal tech in India and the world.