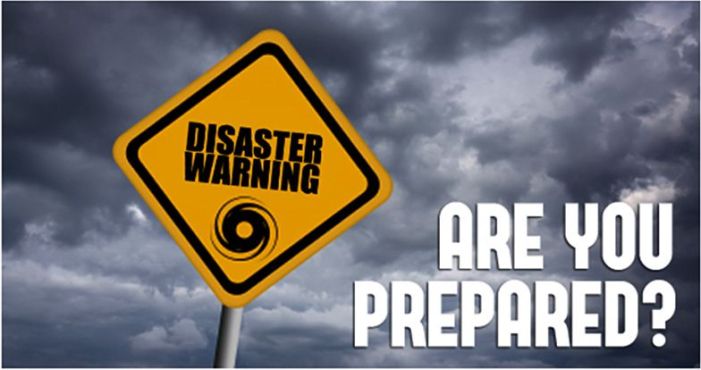 – Dr. Kailash Gupta (PGP 1971)
Visiting Faculty, IIMA 2014-15
President, IIMA Alumni Association, 1985-87
Co-founder & Managing Trustee, The International Emergency Management Society – India Chapter
kailashgupta@my.unt.edu
According to OCHA seven rupees in disaster response are saved by investing each rupee in disaster preparedness. World Bank estimated that direct losses from disasters go up to two percent of Indian GDP and 12% of Indian government revenue. About five percent of Indian GDP is lost due to road accidents. If we include road accidents in disasters[1], and prevent them, imagine Indian GDP may grow at about 14.2% instead of about 7.2%.
According to The International Disaster Database EM-DAT[2], 1,451,598 persons died, 5,070,875 injured, 3,852,816,767 affected, and $2,174,988,183,000 damages were caused during 2000 to 2017 by disasters in the world. Swiss Re, reinsurer, estimated $306 billion in global losses and Munich Re estimated insured and uninsured losses of $330+ billion in 2017, making it one of the costliest years for disasters on record. Don't these facts and figures motivate you to better manage disasters? After all, disaster management is everybody's business. Wouldn't you like to save you, your family, and friends lives due to disasters?
"Disaster response is basically random. They don't know who they should help or when they can help. There is no science behind response[3]," according to Ahmad Wani, One Concern Co-founder and CEO. One Concern is applying data science and machine learning to natural disasters to build long-term resilience. In the aftermath of disasters, generally communication systems are broken. Even if they are not broken they are overwhelmed. By chance, if some callers are able to connect to emergency operations phone numbers, most of the callers will say they need immediate help and their condition is worst. Emergency responders will not know how to triage numerous callers, who and which place and persons should be given priority.
In Asia 841,184 persons died, 2,235,482 injured, and 3,282,526,368 affected due to disasters during 2000 to 2017. In India 87,014 persons died, 206,136 injured, and 1,033,746,959 affected due to disasters during 2000 to 2017 according to ED-DAT. These figures exclude about 140,000 recorded mortalities due to road accidents every year. "Relative mortality risk is approximately 200 times higher in low-income countries than in OECD countries and approximately 30 times greater in low human development countries than in high human development countries" according to Global Assessment Report on Disaster Risk Reduction[4].
India is one of the most disaster prone countries in the world. It has had some of the world's most severe droughts, famines, cyclones, earthquakes, chemical disasters, mid-air head-on air collision, rail accidents, and road accidents. India has ranked at the top or near top in almost all type of disasters with number of deaths and people affected, stated Kailash Gupta[5]. Kapur et al. in their Disasters in India: Studies of Grim Reality book state that India should hang her head in shame. There is no foyer in the world with space large enough to exhibit the collective pain on the face of India due to disaster mortality and morbidity.
India has been spending huge amounts of money after disasters in response, recovery, rehabilitation, and reconstruction. It was stated earlier that a rupee invested in disaster preparedness, saves about seven rupees in response. Notification for creation of National Disaster Mitigation Fund in the Official Gazette, mandated under Section 47(1) of Disaster Management Act, 2005, has not been issued even after 13 years. Disaster prevention, preparedness, and mitigation need to be emphasized to reduce disaster mortality and morbidity in India.
Research creates knowledge. Knowledge needs to be disseminated by education and training to create disaster management professionals and update their knowledge. Practicing disaster management professional will be able to reduce disaster mortality and morbidity.
No workshop on higher education in disaster management was held in India. The International Emergency Management Society – India Chapter (TIEMS-IC), a non-profit professional organization of emergency and disaster management professionals and people interested in this domain, successfully persuaded National Institute of Disaster Management (NIDM) to co-organize a Workshop on Higher Education in Disaster Management: Challenges and Opportunities at NIDM, New Delhi on February 10, 2017. This was also the first time NIDM co-hosted a workshop in its campus with a non-profit, which is creditworthy. The workshop was supported by six organizations, including The Jamsetji Tata School of Disaster Studies of Tata Institute of Social Sciences, Ashoka Innovators for Public, and The Institution of Engineers (India), Rajasthan State Centre, which also provided Workshop Secretariat facilities. The irony is: TIEMS-IC paid rent for a class room for holding a parallel session in the neighbouring Indian Institute of Public Administration and for lunch and tea for 55 participants. Compare this with thousands of crores of rupees spent in response to disasters.
Be Prepared is the motto of Scouting. Baden-Powell, in Scouting for Boys, published in 1908, wrote Be Prepared means "you are always in a state of readiness in mind and body to do your duty." Scouting trains young people in surviving and thriving during life's challenges. There are over 100 different proficiency badges, that a young person may earn on passing certain skill standards and display the proficiency badge on the uniform. These include, cooking, swimming, first-aid, camping, to name a few. I was awarded Bharat Scout (later changed to President's/ Rastrapati Scout) certificate and badge in February 1961 by Lady Oval Baden Powell, wife of the Founder of the movement and World Chief Guide in Jaipur. Be prepared is ingrained and hard wired in me. Scouting needs to be promoted for disaster preparedness.
My home in Baroda started shaking around 8:46 am on January 26, 2001, due to earthquake. I, an amateur radio operator with call sign VU2KIZ, started my radio and exchanged messages with other HAMs around the world. I was nearest radio operator from the epicentre. I joined at Vadodara Railway station a team of 9 HAMs from Mumbai, who were traveling in 9031 Mumbai Gandhinagar Kutch Express for restoring emergency communication. The train terminated at Ahmedabad station at 01:40 Hrs. on January 27, 2001, due to broken bridges ahead.
We formed four teams, three went to Bhuj, Bhachau and Anjar. I was part of the team at Emergency Operations Center (EOC) in Sachivalaya, Ghandinagar. We set up our radio stations and restored amateur radio communications with other teams in the morning itself. International disaster management experts were pouring at the EOC and waiting for instructions from government officials. There was failure of command and control system. I thought, if this is the level of mismanagement at the centre of state government, it would be worse at Bhuj, Bhachau, Anjar and numerous small villages. I thought disaster management can't be left to politicians and bureaucrats. I decided to do something. In the Gujarat earthquake experience, I got my calling and from a business manager, I became a disaster manager[6].
I started with doing a six-month certificate course in disaster management from IGNOU and co-authored a text book on Disaster Preparedness for PG Diploma in Disaster Management and Master of Public Administration for IGNOU. In 2004, I joined PhD in Emergency Management at North Dakota State University, Fargo, USA, which is first university in the world to start a PhD in Emergency Management. There were only two full-time emergency management faculty members, who resigned in 2006. I withdrew. In 2008, I re-started my PhD at University of North Texas, Denton, which is first university in the world to start Bachelor of Science degree in Emergency Administration and Planning in 1983. University of North Texas awarded me PhD in 2013, 42 years after IIMA awarded me PGDBA.
Some progress has been made in disaster management in India, showcased by limiting reported mortalities below 50 after 2013 cyclone Phailin; but it is grossly inadequate. In May 2018 media reported about 175 fatalities due to heat wave sand storms and lightning, mainly because weather forecast reached only administrators and warnings didn't reach people in target areas. We have not learned after 2013 Uttarakhand catastrophe, when similar thing happened. I was deployed by Rajasthan Government for response to Uttarakhand catastrophe, which was covered in an earlier Alumnus issue. Technology, similar to reverse 911 in US, is available to send warning messages to smart phones of residents in likely affected area.
I have been working as social entrepreneur (There is an IIMA case, Kailash Gupta: Engineer Entrepreneur), resilience activist, and disaster researcher for last five years, mostly pro-actively and pro bono. Exceptions being (a) honorarium from IIMA for designing for the first time in fifty years history a half-credit elective course in disaster management and teaching during 2014-15, and (b) fee from TIEMS for being part of four year European Commission co-funded research project. During research, we coined and conceptualized, crisis participatory governance[7]. Crisis participatory governance includes citizens (particularly vulnerable, low social capital, unarticulated) and civil society in risk communication and an organized response to a crisis by engaging them in policy making and implementation. The vision of TIEMS–IC is to make India disaster resilient using crisis participatory governance a mass movement.
TIEMS-IC is working proactively and pro bono and endeavouring to meet the needs of India in the disaster management domain that others are not realizing or attempting to solve. For example, TIEMS-IC is working for nearly five years with Jaipur Municipal Corporation and got Jaipur city selected as one of the 100 Resilient Cities[8], pioneered by Rockefeller Foundation; disaster management partnerships with world's greatest free Jaipur Literature Festival for last three years[9], and of AU Bank Jaipur Marathon[10] for last two years. We have conceptualized innovative start-up Operation Resilience to match the demand of products and services in quantity, quality, geographic location, and timely requirement by victims in the aftermath of disasters and supply by individual and relief organizations using existing platforms[11].
TIEMS-IC aims to reduce mortality, morbidity, and alleviate suffering of human beings from disasters. We want to make disaster awareness a mass movement by promoting at cricket matches, big gatherings like the kumbh melas, garbha dances and other festivals. This tasks can only be achieved in collaboration with government, businesses, community and social organizations, and other stakeholders.
The poorest of the poor strive to get next meal. The biggest barrier and obstacle to make them aware of disaster management is: Why poor people should bother of a very low probability disaster happening sometime in future when their daily survival itself is a disaster? Our target "customers" are at the bottom of the pyramid and different stakeholders, activists, decision makers in government, businesses, non-profits, other humanitarian organizations, and likeminded opinion leaders with whom we want to collaborate, coordinate, and partner. We are confident that with concerted effort mortality and morbidity due to disasters will be substantially reduced.
There is no present like time. You, the benevolent alumnus are welcome to contribute in reducing mortality and morbidity due to disasters by your time wherever you are, by your skills, network, knowledge, and wisdom. I await your response at kailashgupta@my.unt.edu.
---
[1] What is a disaster? It is a debatable issue and two books are published: 1. What is a Disaster? Perspectives on the Question, Edited by E L Quarantelli, published by Routledge in 1998. 2. What Is A Disaster?: New Answers to Old Questions, Edited by Ronald W Perry and E L. Quarantelli, published by Xlibris Corp. in 2005
[2] EM DAT is maintained by Centre for Research on the Epidemiology of Disasters at the Université catholique de Louvain in Brussels
[3] https://www.routefifty.com/management/2018/02/small-california-town-earthquake-risks/145884/
[4] published by United Nations International Strategy for Disaster Reduction (UNISDR) In 2009
[5] "Disaster Management and India: Responding Internally and Simultaneously in Neighbouring Countries," book chapter on India in Comparative Emergency Management: Understanding Disaster Policies, Organizations, and Initiatives from Around the World; edited by David McEntire and published by Federal Emergency Management Agency available at https://training.fema.gov/hiedu/aemrc/booksdownload/compemmgmtbookproject/.
[6] Above is a modified excerpt published in Prof. Anil Gupta of IIMA promoted Society for Research and Initiatives for Sustainable Technologies and Institutions (SRISTI) at http://www.sristi.org/english/dmis/dmexp1_old_8_july_02.htm.
[7] Gupta, K. (2015). Crisis participatory governance report (D2.3). Retrieved from Action Plan on Science in Society Related Issues in Epidemics and Total Pandemics Website: http://www.asset-scienceinsociety.eu/sites/default/files/d2.3_crisis_participatory_governance_report.pdf
[8] https://www.100resilientcities.org/cities/jaipur/
[9] See TIEMS-IC logo at the bottom of https://jaipurliteraturefestival.org/sponsors-and-partners-2018
[10] http://www.marathonjaipur.com/charity.asp
[11] See https://www.operationresilience.org/. Operation Resilience was awarded by National Disaster Management Authority (NDMA) as one of the ten best start-up ideas in an all India competition in 2017.