Hyderabad Chapter: Synchrony 2018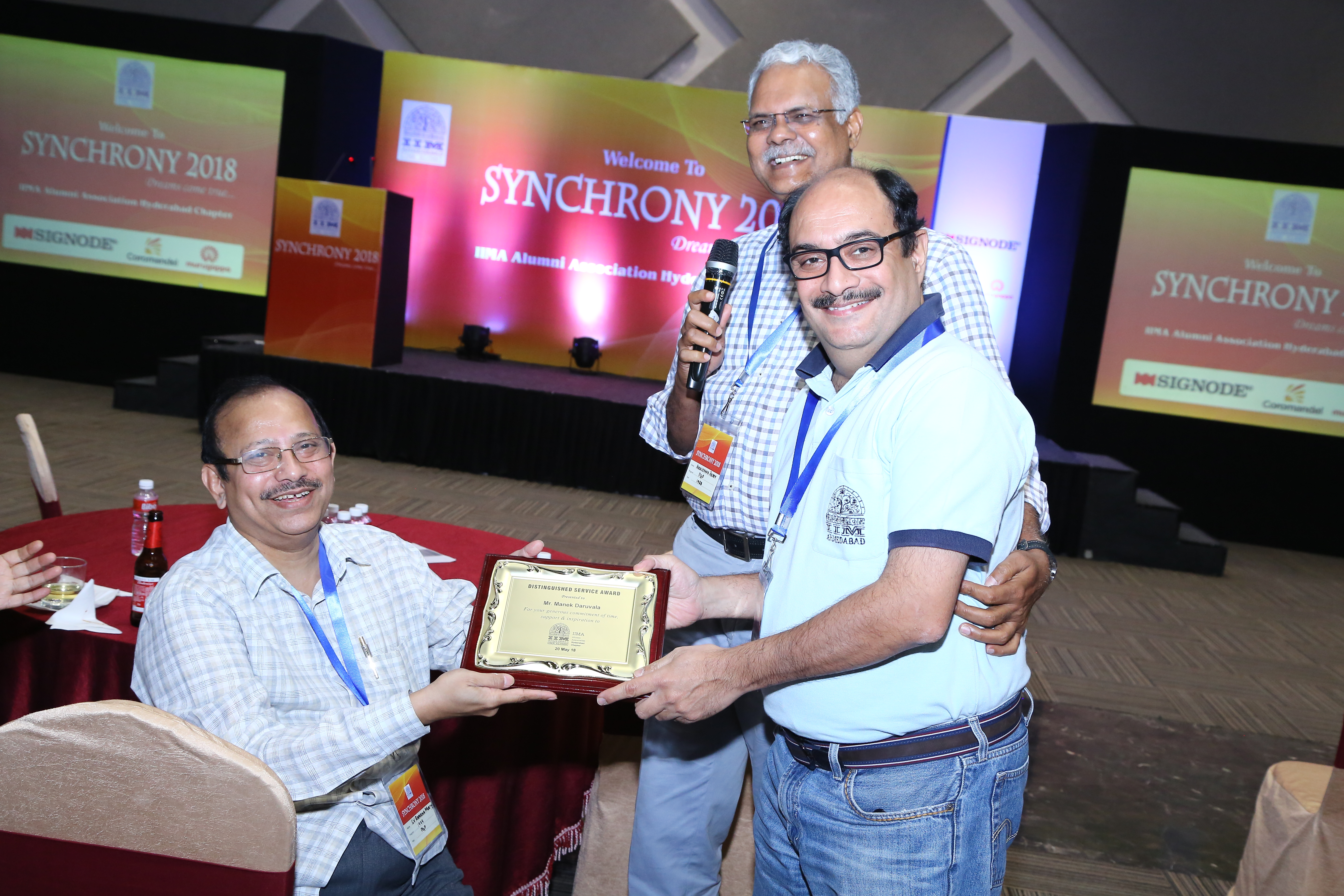 – Sowjanya Bonda (PGP 2009)
You belled the CAT and got an IIM-A admit
We celebrated the occasion and reminiscenced our own victory!
You are interning at Hyderabad and brought back some campus gossip
We were all ears to hear and also shared a snippet or two from our own times!
You are freshly minted graduate out into the Big-bad Corporate World
We shared your concerns and offered a leaf of advice from our own book of experiences!
We knew what you were heading towards and we know you will need a sounding board
We shared our emails, mobile nos., visiting cards and promises to stay connected!
We were all spell bound by that strong familial bond and belongingness
To that Well-known Institute of Management in Western India!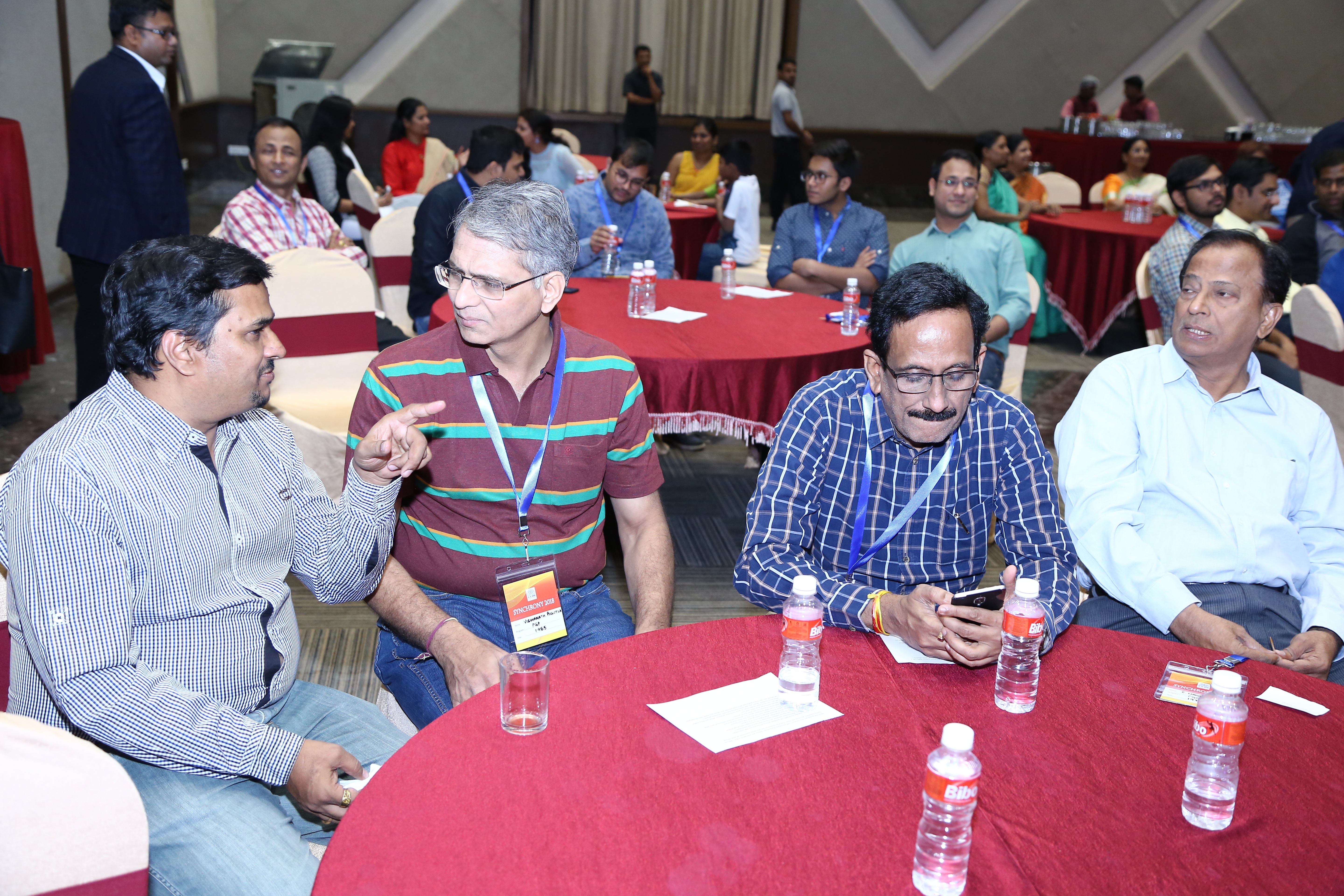 Synchrony is that one event which stands out in Hyderabad every year. Alumni, young and old, all attend it with lots of enthusiasm and curiosity to meet the fresh graduates, interns and new admits. This year Alumni have hosted the event on May 20, 2018 at Cyber Conventions.
In addition to the fun-filled introductions and nostalgic campus video screening, this Synchrony came with an additional format of group acts. 2 enthusiastic groups have enacted an impromptu act on (1) Plight of a decent / well behaved / innocent student on his first day at campus when he encounters weird people; (2) How an undecided/ confused student justifies his candidature to campus recruiters of different segments. It was a fun-riot until the sumptuous snacks and sizzling drinks drew their attention.
The Hyderabad Chapter being a registered society elected a new Management Committee (MC) on May 13, 2018. The newly formed MC thanked the outgoing MC with mementoes of appreciation for their "time, commitment and inspiration".
The conversations picked up among alumni from generations apart but united in spirit (literally) over the dinner. The drinks, food and round tables were surprised to hear those unending conversations, heated debates, warm exchanges of personal stories, sizzling campus gossip and dorm bonding. The clock struck 12, the calendar flipped a date, and venue staff started throwing subtle (read closing the bar, switching of the AC, reducing the lighting) hints before the alumni finally decided to pause their conversations with promises to resume later!