Seychelles President, Mr. Danny Faure Visits IIMA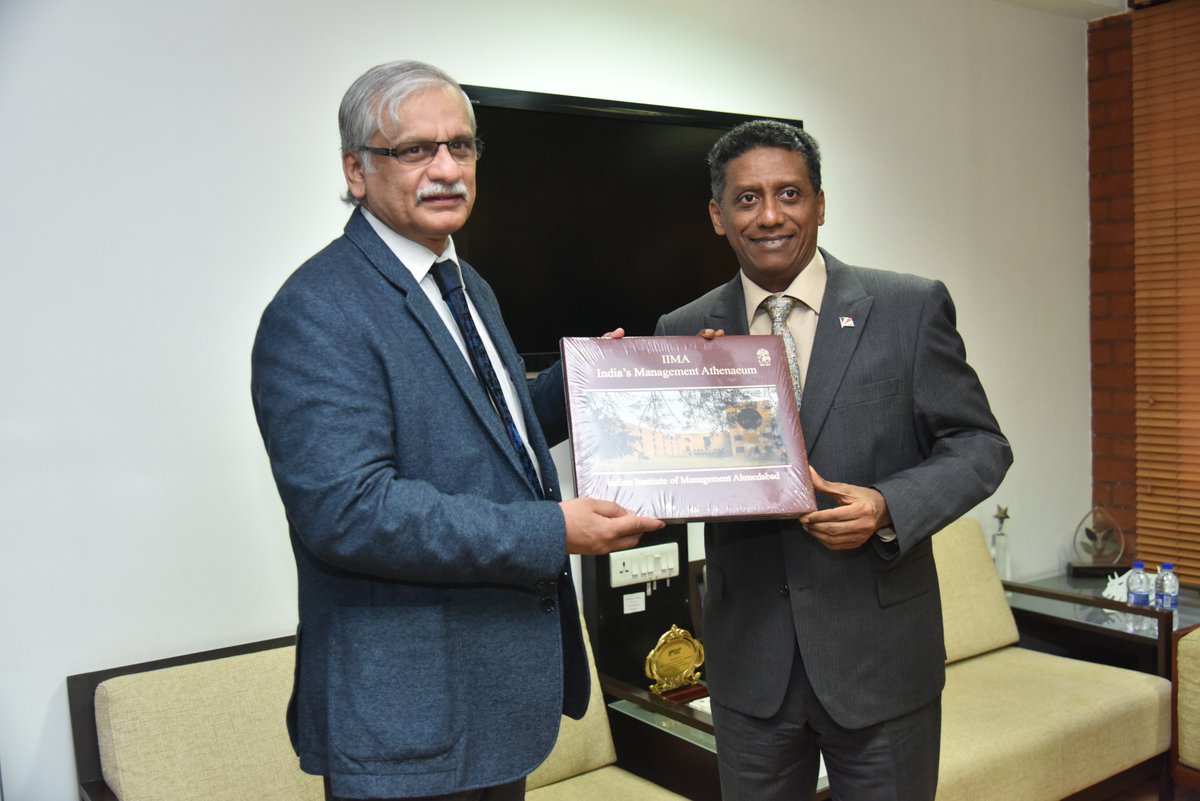 We are glad to share that His Excellency, Mr. Danny Faure, The President of Seychelles, visited IIMA campus on June 23, 2018. He interacted with the Director, Prof. Errol D'Souza (who is a long time friend of his), Prof. Shailesh Gandhi, and Prof. Vijaya Sherry Chand (Chairperson of the JSW school of Public Policy). The visit also comprised a short tour of Heritage campus.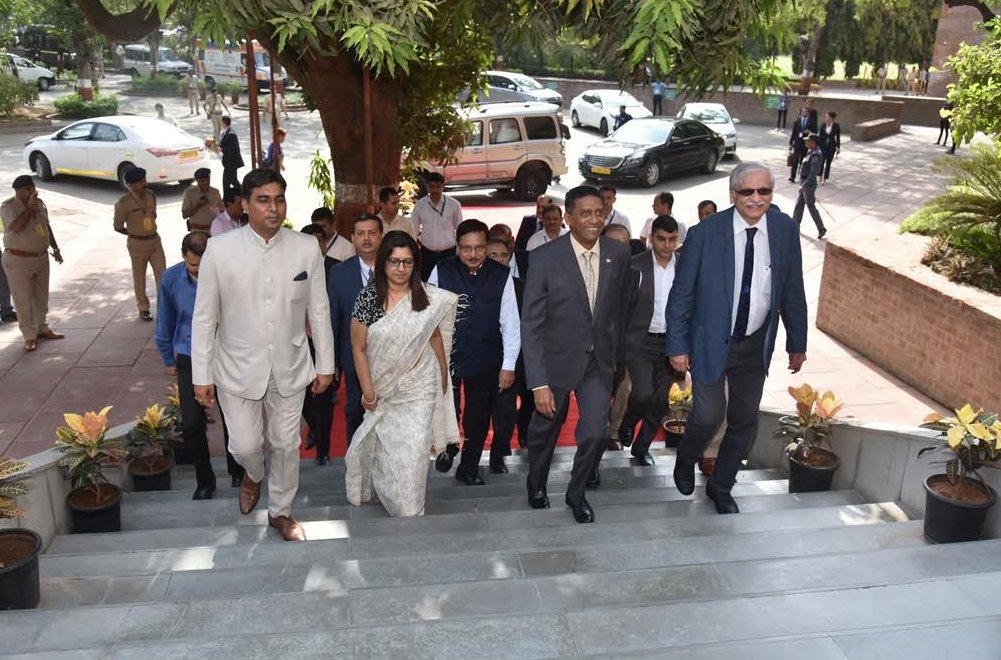 The visit comes on the heels of his government's announcement earlier this month that a joint project with India to develop a naval base at Assumption Island would not move forward.