Blind People's Association – Ever Growing Organization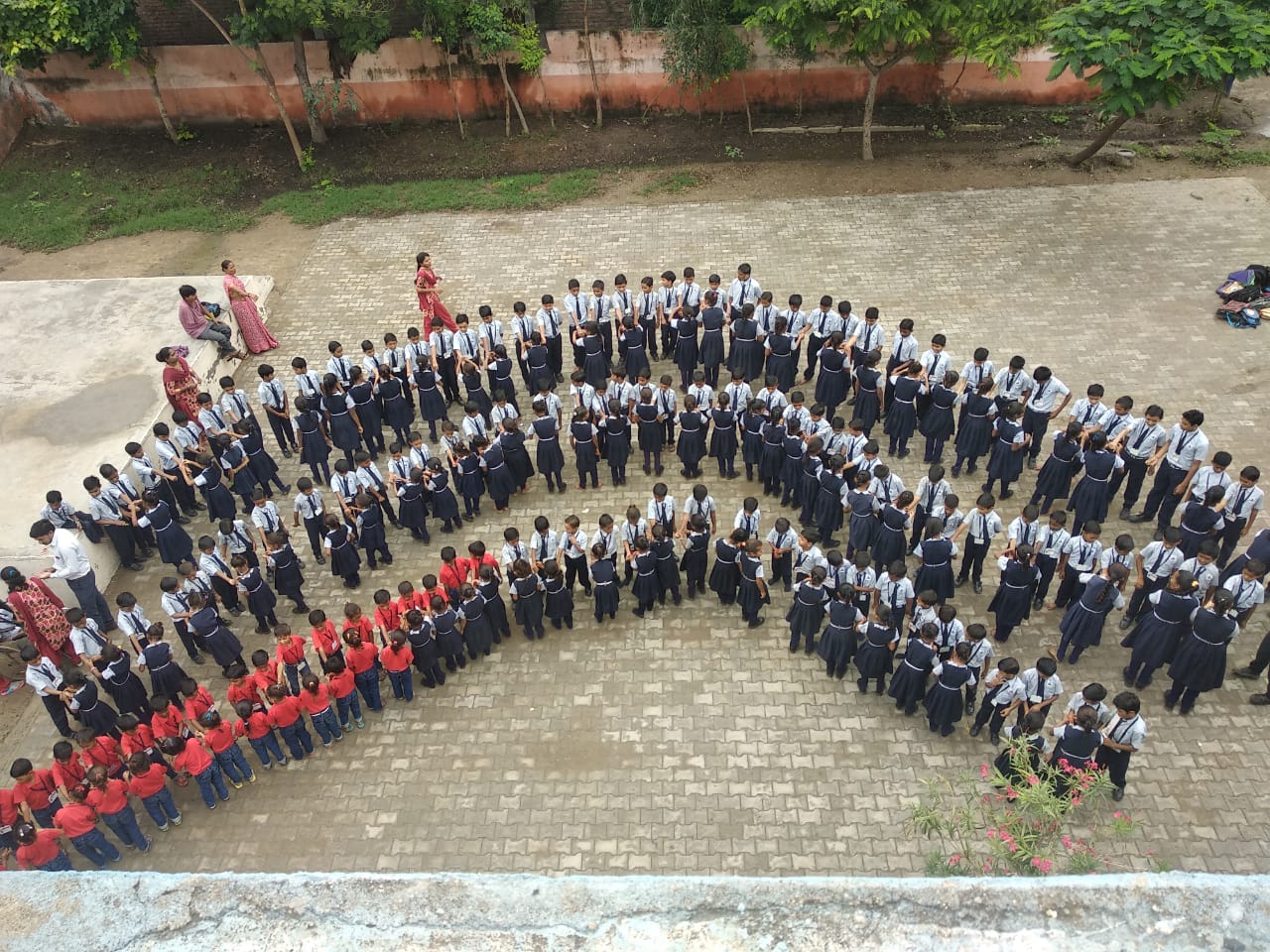 Dr. Bhushan Punani serves as the Executive Director of Blind People's Association (BPA). He joined the organization in 1979 as Project Manager after passing out from IIMA, highly inclined towards doing something for the community as a whole. He entered BPA, leaving the plush managerial positions in the corporate world far behind. Due to his committed contribution to the development sector, he has won numerous international and national accolades. He is also involved in the advisory and executive roles in government and non-government entities that are working for disability rehabilitation.
"Khushiyo nu Sarnamu" – Abode of Happiness is the appropriate name for a Rs. 55 lakhs centre for children with multiple disabilities built by the Deesa Nagarpalika and handed over to Blind People's Association (BPA) for running.  This promise was made by Mr. Pravin Mali, President of the Nagarpalika when he visited a makeshift centre of the BPA at Deesa.  He pledged that he would build a centre on the Nagarpalika land and gift it to the community.  This promise was fulfilled in just 15 months!
A politician and his promise, almost oxymoronic… has come true as a result of BPA's reputation and intensive engagement with society.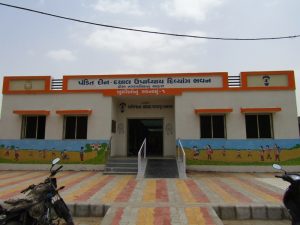 Any service organization breathes and thrives by the support if gets from civic society and the public at large.  NGOs cannot work or grow if they function like islands.
BPA is no exception to this rule.  It has established links with local organisations in a number of States. These organisations are guided and counselled to perform similar services in their areas for the comprehensive development for children with disabilities.
The Blind People's Association is one of the largest development organisations for persons with all categories of disabilities in the country.  It is  known  for  developing  a variety   of   need  based  programmes  for   the   comprehensive development  of the visually impaired persons as well as  persons of all categories of disability, namely  hearing impairment,  orthopaedic impairment, mental illness  as  well as mental retardation.     Its  activities range  from  prevention of blindness and  disability,  education, professional  and  vocational  training,  resource mobilisation,   production   of   mobility,   educational     and rehabilitation and assistive devices, community based rehabilitation and research and development.
Ever Expanding Infrastructure: BPA started this journey in the 50s with one campus and the land bank of only one acre in Vastrapur.  Today, after 60 years, BPA has 15 campuses in Gujarat and one in Rajasthan, a land bank of almost 42 acres.  The most creditable part is that the BPA has purchased only 3000 Sq. Mtrs of land at Government approved rate of Rs 70 per Sq. Mtr.  The other land has been given by the Government as Revenue Free Land or in donation by individual donors or other Trusts.
Merger of Two Trusts – a Distinctive Achievement: Naaz is a village 20 kms from Ahmedabad.  The MSM Trust ran a school on almost 22.5 acres in the village.  The Trustees were aged and not able to manage the school.  They were aware of the BPA work ethics and reputation and offered their Trust and its property to the BPA to manage.  BPA exploited the provision of merger of 2 Trusts as per provision of Section 50 (B) of the Gujarat Public Trusts Act, 1952. This was the first merger of two Trusts working in the field of education. Today, BPA runs an inclusive school where 200 children with and without disabilities study together in idyllic surroundings.  The centre also has a residential complex for 30 children with severe disability of which 15 are orphans.  The place is quite remote and BPA thought that running it would be a challenge.  To our surprise, there are donors and volunteers who visit Naaz almost daily.  In fact, there are a group of committed donors who have adopted the centre for celebration of festivals with the children.  Even Perkins International, one of the most leading organizations in the field of education of children with visual impairment and those with additional disabilities has come forward to support this initiative.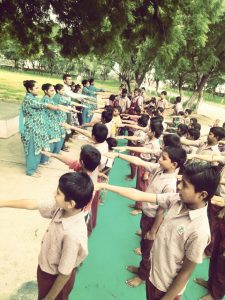 From Ruins to School: Mr. Ajmera visited the BPA after he lost his eye sight due to diabetes.  He kept visiting BPA regularly.  After a few years, he donated his watch factory building at Bavla to the BPA.  This building though in a dilapidated condition sits on the main Ahmedabad-Rajkot Highway.  Today, it is a vibrant inclusive school with 250 children.  A vision centre is also run there.  Gruh Finance Limited has been funding the running expenses of this school for the past many years.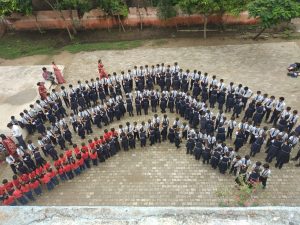 Winning Trust of People: The Lioness Club of Karnavati having most of members, who originally hail form Rajasthan, wanted to do a permanent project with the BPA.  We offered our hostel project for working blind and disabled women to them.  They agreed but on one condition.  They would construct the building themselves.  We agreed immediately and today the Club has given us a building which they have extended themselves and it houses 200 people who come for training.  It was a beginning of active participation and involvement of Rajasthan community in BPA's activities.
Community Support: One day a group of BPA Trustees and Executives visited Bareja for purchasing a land as investment for the Trust.  When the Bareja General Hospital Trustees comprising of Mr. Manubhai Patel, a leading Chartered Accountant and others learnt about this, they decided to donate this land to BPA!  Land of almost 5 acres was donated in the blinking of an eye.  In 15 years today, the Bareja fledgling hospital is now a hundred bedded eye hospital which does 12000 cataract surgeries free every year.  The campus also has an orthopaedic hospital, mental health unit and an ENT unit.  Donations of almost Rs. 70 lakhs each have come from two donors – Shri Vithalbhai Patel and Ms. Vasantiben Patel.  The local community at Bareja has rushed in to help.  People from the USA related to them have come in and donated funds for expensive diagnostic machines and for setting up ultra-modern operation theatres.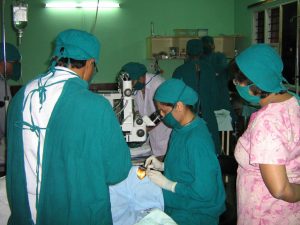 Extending a Helping Hand: When Gujarat suffered the effects of the killer earthquake in 2001, BPA rushed to the rehabilitation and relief of the victims.  People were given medical treatment, assistive devices like crutches, wheelchairs and walkers. A centre was also set up in Bhuj with the help of the Indian Medical Association.  This temporary centre was inaugurated by Late Dr. Abdul Kalam, in his capacity Principal Scientific Advisor, impressed by the dedicated efforts of the BPA. The Government of Gujarat rose to the occasion and donated one acre of land at prime location in Bhuj. Shri Narendra Modi, then Chief Minister of Gujarat laid the Foundation Stone and Shri L. K. Advani, then Deputy Prime Minister inaugurated this centre known as Kutch Comprehensive Rehabilitation Centre (Bhuj).
Further Expansion of Geographical Reach: The BPA started a 5-year project in Banaskantha district with the help of German Leprosy Relief Association in 2014 for reaching out to almost 7500 people with disabilities in all the talukas of the district.  The BPA networked with the local service clubs for creating a sustainable infrastructure for the project.  Lions Club of Palanpur and Blind People's Association signed an MOU to start an education and training centre for children with intellectual and multiple disabilities. The entire cost of running the centre will be met by the Lions club of Palanpur with the help of local donors.   The Club started this Day Care Centre in its hospital and also provided very well equipped office space to the project staff.  Very soon, BPA shall have its 17th campus at Palanpur, hopefully on a piece of land to be provided as Revenue Free land by Collector of Banaskantha District.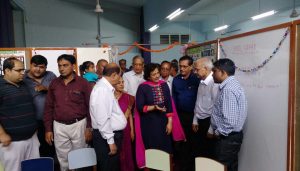 People's Organization: If you walk in to the BPA campus on any working day, you will find at least 100 visitors minimum!! These could be MSW, MBA, Engineering students who have come for projects or internships; school students visiting, clubs who have come to celebrate their foundation day; or people who have come to celebrate their birthdays with our students. Of course this was not built in a day!! This is a strategic move of BPA to encourage the footfalls of people to the campus. Disability is not understood or accepted because people with disability do not mingle with society. Absence brings about invisibility leading to lack of awareness which in turn leads to lack of acceptance. We are trying to break this vicious cycle by proactive engagement.
Over the years BPA has encouraged its students to participate in local, state and national events and have sought the understanding of the media in highlighting these strengths. We have involved ourselves with mainstream issues and been part of happenings.
Voluntarism – a Great Blessing: Society also has been very giving, loving and participative. They have generously given their money, their expertise and most importantly time!! We have volunteers who served at the helm of affairs of Corporates and businesses who are giving their time selflessly. They bring in their groups from outside and further enrich the BPA family!! Diversity is always welcome as disability is only one part of human diversity!! If only society viewed it as such, disability would be an indivisible element.
Journey of a Professional on Less Trodden Path: BPA's journey over 6 decades is story unprecedented expansion, horizontal & vertical growth and reaching millions of unreached people with disabilities. It has emerged the most leading disability development organization in the country. It is known for its transparency, accountability and governance. It has emerged as role model in the field of management of NGOs. While the Founders of the organization like Mr. Jagdish Patel, Ms Bhadra Satia and Mr. Arvind Lalbhai had put the organization on the path of growth, the major impetus to this exponential growth came after 1979, when I joined as Executive Head. The first and foremost task was developing a team or professionals. Ms Nandini Rawal, Vimal Thawani and Harish Panchal joined as professionals heading various divisions. Through the team work of more than 300 Executives and Staff members of the organization, BPA has scaled newer heights during its journey of four decades of growth, expansion and professionalization. BPA has established that professionals, service providers and members of staff have a great role to play in respect of developing a sustainable and trust worthy organization like BPA.