IIMA SUCCESSFULLY CONCLUDES SUMMER PLACEMENTS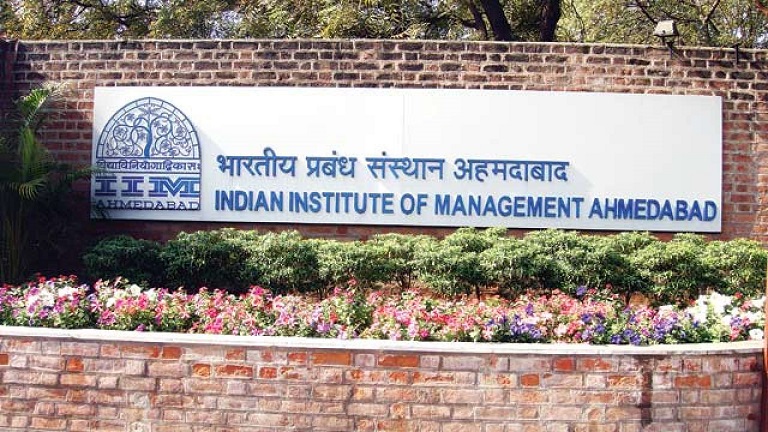 PGP Summer Placements 2018-2019: The IIMA successfully completed the summer placements for the PGP class of 2020. The placements were held in three clusters, including the participation from 20 sectors including, advisory consulting, management consulting, investment banking and markets, manufacturing, consumer services, government departments and many others. 110 students successfully made over 300 'dream applications' this year.
The Boston Consulting Group was the top recruiter for the Summers 2018 process with 20 offers. Amazon was the highest recruiter in the Retail B2B space, having made 14 offers. Among the global banks, HSBC made 9 offers. American Express and FinIQ were the top recruiter in the BFSI cohort having made 8 offers. AB InBev, HUL and Saint Gobain recruited 7 students each, being the highest recruiter in the Consumer Goods cohort. Aditya Birla Group topped the General Management cohort with 10 offers, while Microsoft led the Consumer Tech cohort with 10 offers. The Government of Telangana hired for the Industry & Commerce and ITE&C departments with 5 offers.
At the end of the placements, three students decided to work on entrepreneurial ideas under the mentorship of Centre for Innovation Incubation and Entrepreneurship (CIIE), and a student chose to work on an early stage start-up through Entre Fair.
PGP-FABM Summer Placements 2018-2019: The PGP-FABM (Post-Graduate Programme in Food & Agribusiness Management) summer internship placement process for the batch of 2020 was completed successfully on 1st November 2019. The batch, comprising 46 students, pursued career aspirations in the industries of their choice. The successful completion of the placement process within a day is a testament of the high-quality learning experience at the institute and the robust placement process that provides adequate flexibility to both recruiters and students.
The programme was well received by the industry and 24 companies participated in the placement process. The placements witnessed a balance of roles from all the sectors like Banking & Financial Services, Commodities, Development Farm Equipment, Food industry, Agri consulting, e-Commerce, FMCG, Agri Inputs, Retail and other sectors.
The placement season witnessed regular recruiters such as Godrej Agrovet, Cloudtail, Reckitt Benckiser, ADM, Walmart, Jubilant Consumer, Coromandel and General Mills. Many new recruiters showed a keen interest in the batch which is visible by the participation of industry giants like Procter & Gamble, Amway, Tierra Agrotech and Lactalis among others. The programme also witnessed participation from start-ups like Gramophone and SuperZop.