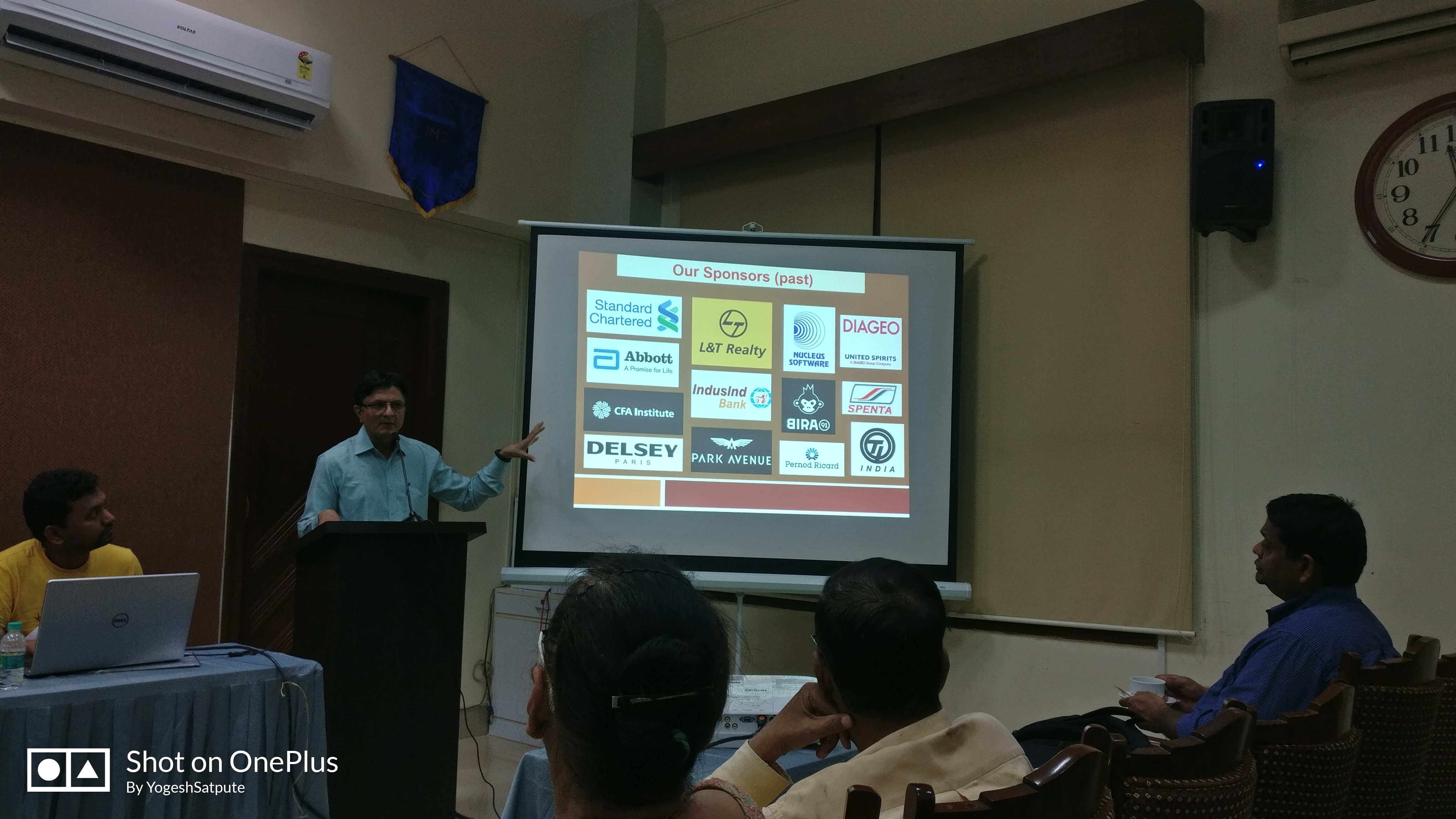 IIMAAA-Mumbai organised its Annual General Meeting (AGM) on Oct 20 at Kilachand Hall, Indian Merchants Chamber, Mumbai. 26 alumni members attended AGM. YH Ravishankar (PGPX2015, Secretary, IIMAAA-Mumbai) conducted the AGM.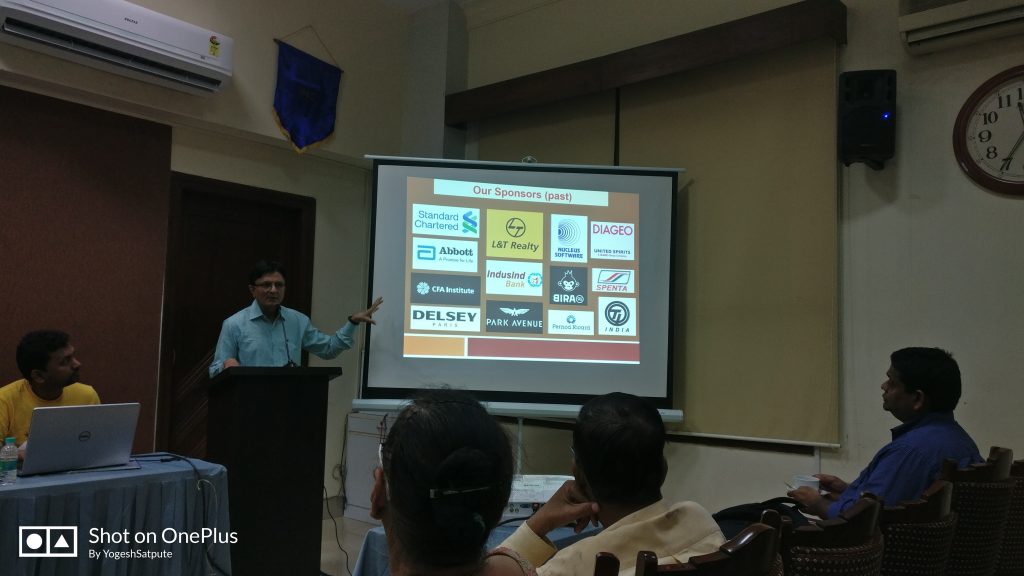 Kalpen Shukla (PGP86, President, IIMAAA-Mumbai) presented the details of Mumbai Chapter activities for 2018-19. The members appreciated the diversity of events organised by IIMAAA-Mumbai and various engagement points offered to the alumni for interaction, networking and promoting Institute related initiatives.
Ravishankar delineated outline of the events and activities and received budgetary approval for spending upto Rs 12 L to organise events during the year 2019-20.
The AGM approved induction of 4 alumni as the members of Managing Committee
Mr Pratik Singhi – MDP 2009
Mr Hemang Jangla – MDP 2010
Dr Anjani Suryavanshi – FDP 2019
Mr Nawdeep Puranik – SMP 2019
It was agreed that, Managing Committee Members should be made accountable and held responsible for their contribution to the Chapter activities. AGM suggested to introduce 'self-appraisal system' for all elected and co-opted MC members. It was also agreed that any MC member who would contest the election in the future, would make public, his/her 'self-appraisal of the previous term' while filing nomination.
The AGM suggested to the Managing Committee to make necessary changes in the Articles of Association of IIMAAA-Mumbai, in association with the IIMA Alumni office.
Know more about the IIMA ALUMNI ASSOCIATION (MUMBAI CHAPTER) and the activities at IIMAAA-Mumbai Events – SMP