SANJEEV BIKHCHANDANI – PADMA SHRI 2020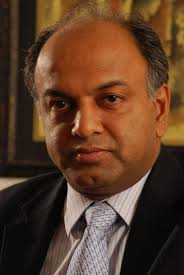 MR SANJEEV BIKHCHANDANI (PGP 1989)
PADMA SHRI AWARD 2020, TRADE AND INDUSTRY INFO EDGE INDIA, FOUNDER AND EXECUTIVE VICE-CHAIRMAN
Mr. Sanjeev Bikhchandani was recently conferred with Padma Shri in the category of trade and industry. His company, Info Edge owns Naukri.com, Jeevansathi.com, Shiksha.com and 99acres.com. Additionally, he has made other strategic investments in web start-ups, such as Zomato, Policybazaar, Shopkirana, and Ustraa. Mr. Bikhchandani is also the Co-Founder of Ashoka University. He is also a member of the Board of the Centre for Innovation Incubation and Entrepreneurship at IIM Ahmedabad. Furthermore, he supports the 1947 Partition Archive, a 501 non-profit oral history organisation that collects, preserves and shares first hand accounts of the Partition of India in 1947.
Amongst the cluster of companies, the first company, Naukri.com was started by Mr. Bikhchandani with a seed capital of Rs 2,000 in 1997 and it soon became the first internet company to be listed on the Indian stock exchanges. In the current scenario, Naukri.com has a market capitalisation of over $4.5 billion and employs over 4000 individuals.
For the business and entrepreneurial skills, Mr. Sanjeev Bikhchandani has been awarded Ernst and Young – Entrepreneur of the Year (2008), Outlook's "India's 50 Greatest CEOs Ever" (April 2017), and Distinguished Alumnus award by IIM Ahmedabad, Golden Jubilee Celebrations (2011), amongst many more accolades.