RECENT SPORTS EVENTS AT IIMA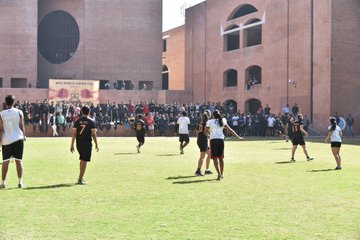 SANGHARSH 2020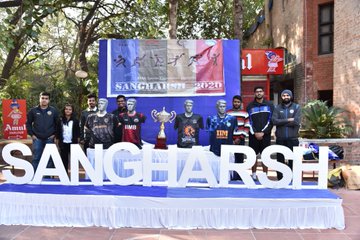 IIM Ahmedabad hosted fellow IIM Bangalore, Calcutta and Lucknow at the Gujarat city for Sangharsh 2020. The annual inter-IIM sports meet begun with an inaugural event at LKP on 10 January 2020. The Chief Guests of the event were Mr Kenny Borsada, Ms Maitry Acharya and Mr Shubham Sharma – members of the Indian National Ultimate Frisbee team. The three days of sports extravaganza saw all the teams in the best of competitive spirits.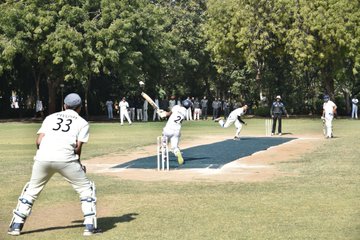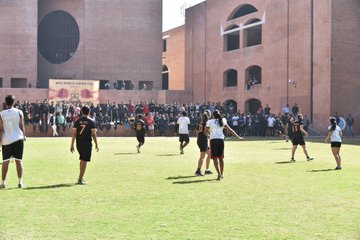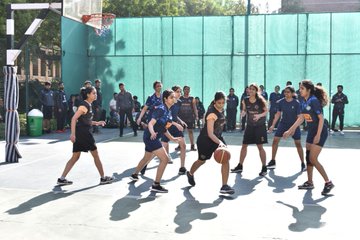 ____________________________________________________________________________________
SHAURYA 2019
Shaurya 2019, the inter-college sports festival of IIMA, held from 21 to 24, Nov 2019 was a great success. With 110 teams participating from all over India and competing against each other for 17 events and with the total price of worth INR 1, 51,000 at stake, the 4-day event was full of entertainment, thrill and celebrations.
The 4 days were no short of a roller coaster ride. Staging a phenomenal come back by scoring 90 runs in last 36 balls, the IIM-A team took the match to 'Super-Over' and then won it by 2 runs. This competition saw everything in terms of healthy sports competitiveness. IIMA won gold in 3 sports – basketball (women), carrom (men), table tennis (men) and were the runner-up in 8 sports.
The most interesting match of all was the finals of the most cherished game in IIM-A – Frisbee, where IIMA team played against IIMA alumni team. It was a battle between experience and young blood. But as they say 'Old is Gold', IIM-A alums bagged the victory with a score line of 14-12.
Carrom was another exciting match. It was a mixed double during finals between IIMA and IITRAM. In the first set, there was a clash between the two teams on rules and the mood has changed drastically. IIMA players took it to their ego and granted first set to the opponents. From then on, it was one-way traffic and IIMA never looked back winning comfortably with a score of 17-5.
Our table tennis team had high expectations from Shaurya considering the amount of practice they put in for the event and the quality of teams participating. They couldn't win it last year, losing to PDPU in the semi-finals, hence the final with them this year was the highlight. Defeating them 3-1 in the finals was the best revenge they could have asked for.
The title sponsor for the event was MPL (Mobile Premier League), an online gaming company that sponsored the t-shirt for the IIMA contingent. We also had an interesting session by the by the CEO of MPL, Mr Sai Srinivas Kiran G and his team, wherein they interacted with the IIMA community and shared their views on online gaming and the threats.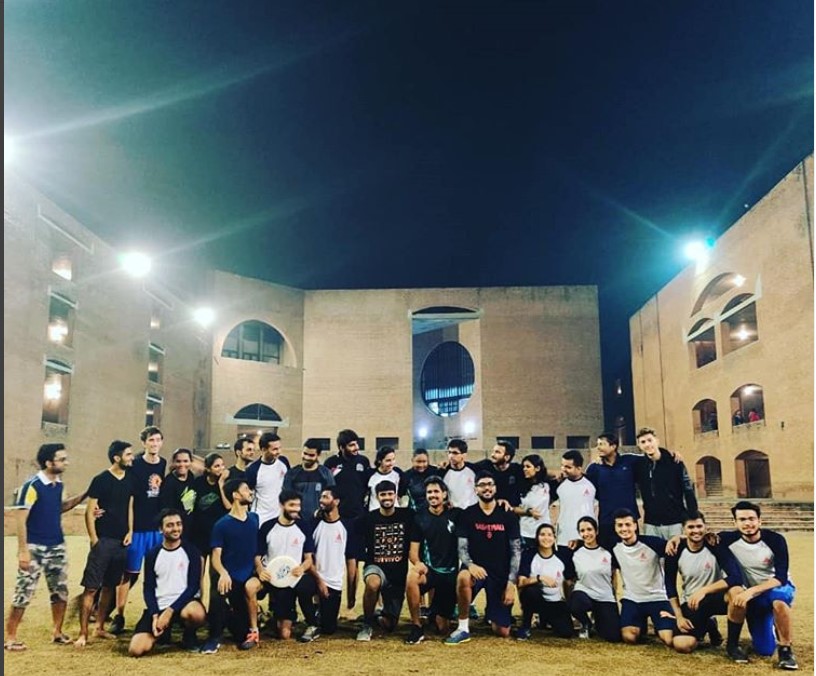 Overall, it was a fun experience for all of us and we eagerly wait for the event next year.