CONVOCATION DEFERRED, INSTITUTE LIT UP LKP WITH PICTURES OF THE GRADUATING STUDENTS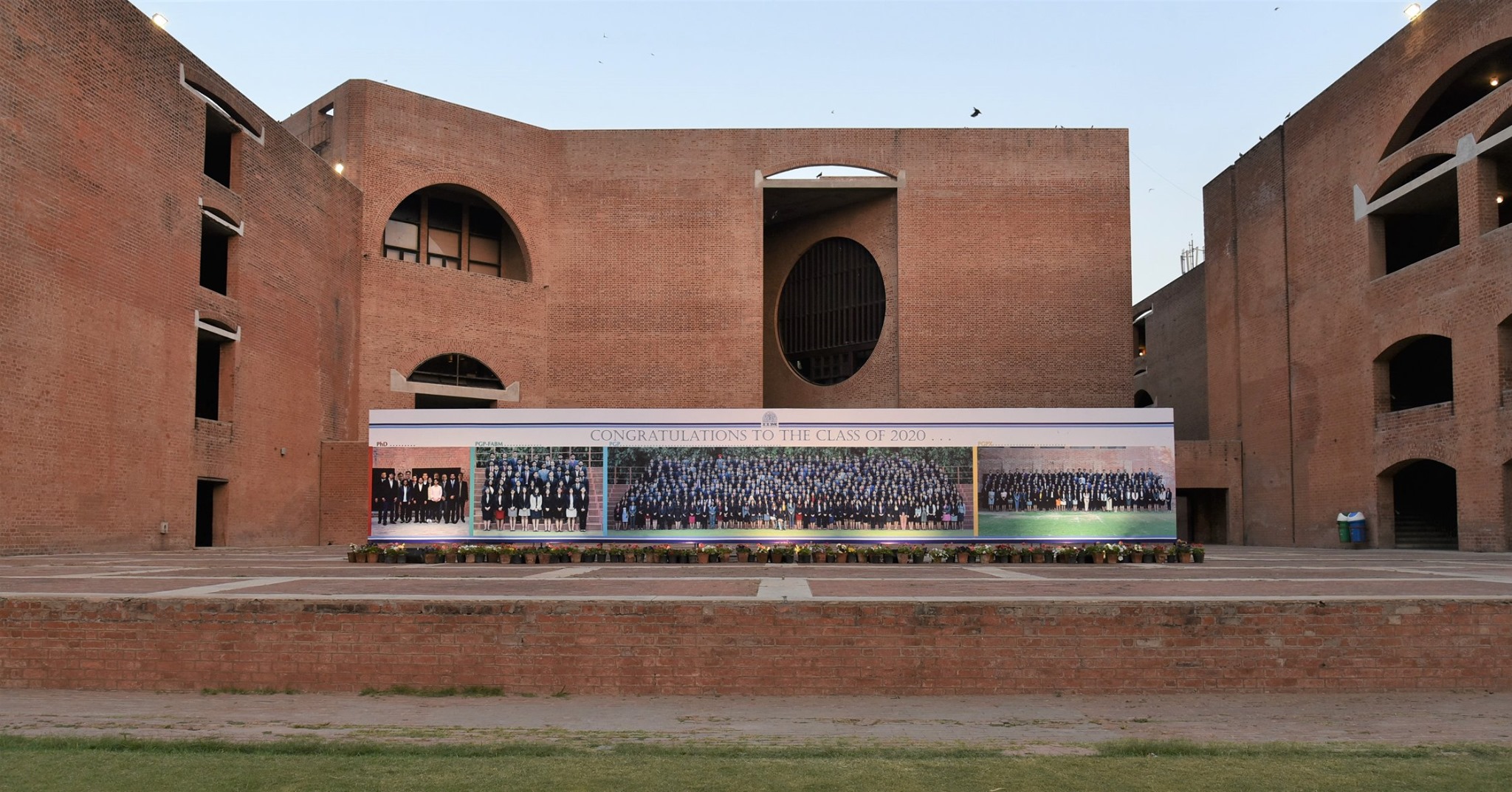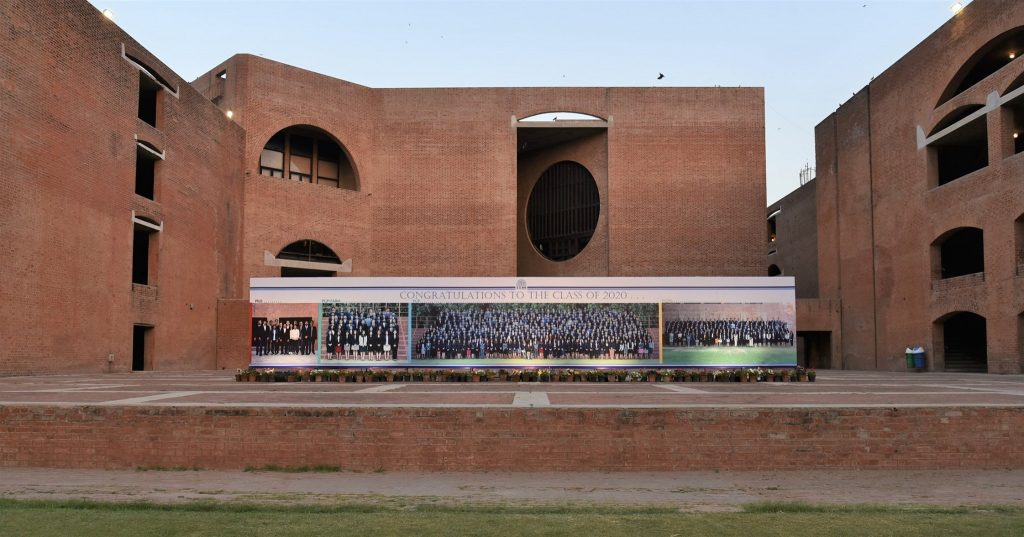 The 55th Annual Convocation of the Indian Institute of Management Ahmedabad (IIMA) was scheduled for March 21, 2020. In view of the advisories issued by the Ministry of Health and Family Welfare and the World Health Organization to avoid large gatherings since the eruption of the COVID-19 virus, the institute decided to defer the Annual Convocation for this year. The decision was taken to preclude any risks to students, their extended families and friends, as well as the faculty and employees of the institute. The respective programme offices coordinated with the graduating students for the receipt of their degrees.

As the spirit of the IIMA community is always high and they are prepared for volatility, on March 21 2020, the institute lit up the historic red-bricked Louis Kahn Plaza with the pictures of graduating students of the PhD, MBA, MBA-FABM and MBA-PGPX programmes. It is true when it is said that the setbacks can claim convocation ceremonies, but not the spirit of a convocation.
With immense pride, the IIMA community congratulates the Class of 2020 and wishes them a successful career ahead!
Other courses of the institute: