IIMA HEALTHCARE SIG IN THE COVID-19 BATTLE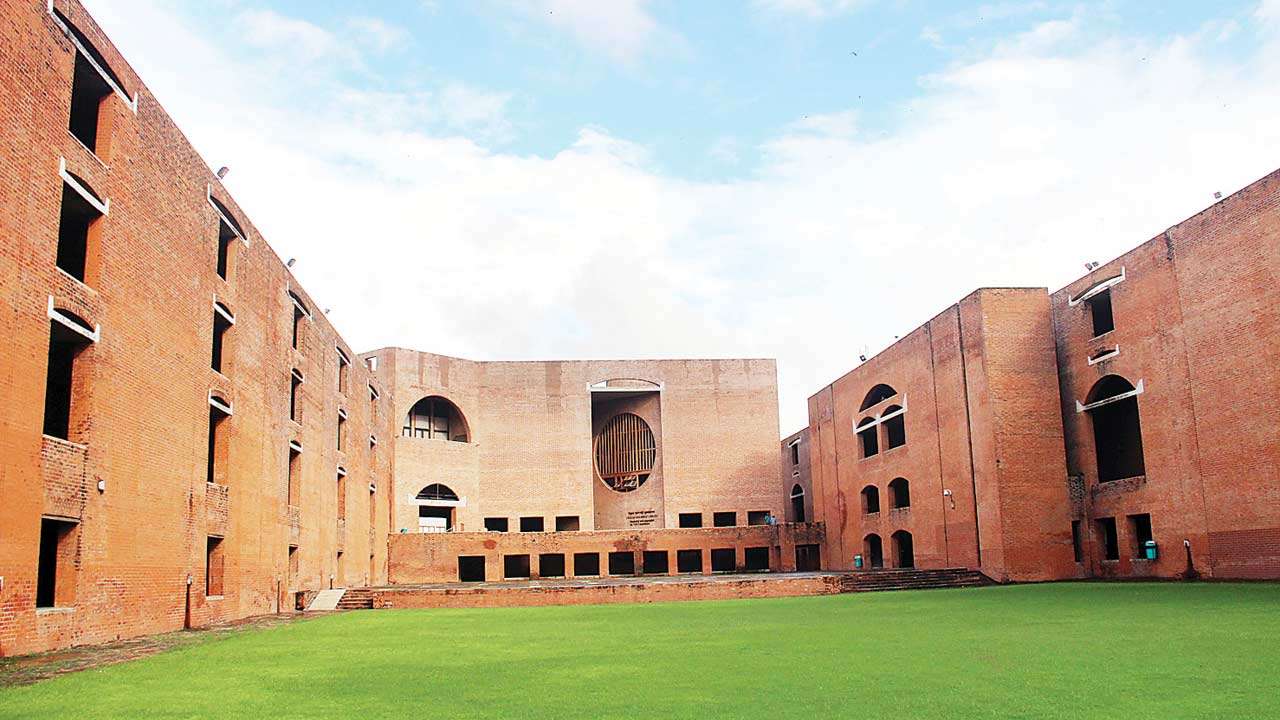 Shared by Mr Ulhas Joshi (PGP 1977)
It is a little over a year since the launch of the IIMA Healthcare SIG. With more than a hundred active members, the SIG's four-fold-focus centres around providing inputs for policy formation, industry-academia interaction, thought leadership initiatives and healthcare entrepreneurship. Many members have been making active contributions in these areas.
But, who could have thought that this Covid-19 pandemic would trigger so many significant activities by SIG members in all the four focus areas, in such a short time period. We share with you, here, a few of the numerous contributions made by our members to help tackle problems that the world faced so unexpectedly.
Dr. Dinesh Dua (PGP 1979) contributed on multiple fronts in the multiple positions he holds in the healthcare industry. In his roles as Chairman of Pharmexcil & Chairman of the Lifesciences Committee at CII, his diligent interactions with ministers and bureaucrats helped resolve initial issues related to the pharma industry's supply chain, and this helped in ensuring smooth inter-state movement of RM, FG and essential services. In the matter of supply of HydroxyChloroquine and Paracetamol, he put forth to the government, both domestic and international considerations, which facilitated the critical decisions taken.
Srinvas Lanka (PGP1985), senior pharma industry professional, and Director on the board of well-known pharma companies, participated in committees of various ministries, including the one that facilitated the financial package to enable self-reliance in the Indian pharma industry. He was able to identify repurposing of one drug, which is currently under testing. He proactively created a discussion platform for over 100 scientists and doctors, and their suggestions aided ministerial deliberations and decisions. He also highlighted alternate medicine route for Covid-19 for consideration by the government's AYUSH department.
Sudarshan Jain (PGP 1977)'s efforts during the pandemic were visible on multiple fronts. As Secretary General of the Indian Pharmaceutical Alliance, he closely interacted with government and other public agencies, pharma industry associations and all other key stakeholders, in closely monitoring demand and supply of medicines, and helped ensure adequate stock of APIs, finished product formulations and channel availability. He also interacted with the International Generic and Bio-similar Medicines Association, the WHO, the Association of Affordable Medicines in the US, Medicines for Europe, and others, to understand any potential impact on supply of medicines globally. And, for about 15 essential drugs, coordination between the government bodies and members companies has helped ease medicine availability issues domestically, even as India continues to help nations in need of medicines.
Prof Arvind Sahay (PGP 1989) led a major study whose conclusions would have a significant impact in the government's pharmaceutical pricing policy. The study, released recently, titled "Impact of Drug Price Control Order (DPCO) 2013 and National List of Essential Medicines (NLEM) 2015 on Access and Affordability of Medicines in India", IIM-A, provides key insights to assess the efficacy of price regulation on affordability and access to medicines.
Prior to this pandemic, on-line education was just an "added convenient feature of main line education". During the lockdown, the major mode of education or knowledge dissemination was the "on-line" mode. Given the Covid situation, IIMA too stepped into the virtual mode.  Prof Viswanath Pingali, in his role as Chairperson of the PGPX program, launched the 2020-21 batch PGPX program through the online interactive video mode. Through engaging with thought leaders and industry experts in virtual mode, he sought to motivate participants and prepare them for the challenges ahead. Using the podcast route, he, along with Prof Daniel Sokol of University of Florida, interviewed  Mr Vamsi Chandra Kasivajjala, Board member at Mango Sciences, regarding new age health platforms and other healthcare related matters, in the series "Platforms for Disruption".
Prof Chirantan Chatterjee was actively involved the Virtual Healthcare Research Seminar Series 2020-21 of IIMA's CMHS, of which he is Chairperson. The virtual seminar will continue for some more months. Chirantan published various articles related to the pandemic. CMHS also launched Healthcast, a new podcast on Global Health and India.
Rajiv Sharma (PGP1996), Group CEO & Director- Sterling Hospitals and his team faced a challenging situation at their hospital with sudden increase in number of COVID patients. Their efforts focused on multiple fronts – segregating COVID and non-COVID cases, speedy arrangement of appropriate safety gear for healthcare providers, appropriate sanitization of facilities, training and counselling of sample collection for COVID tests, and protocol for patient care. They used the opportunity to accelerate implementation of technology (tele-health / video consultation / and, so on) across their locations and facilities.
Dr Rohan Desai (PGP 2010), Founder & CEO of PlexusMD developed a free on-line training program; "Certificate Course in Management of Covid-19 (CCMC) in collaboration with the Government of Gujarat.  PlexusMD facilitated preparation and delivery of the modules, in English, Hindi and Gujarati, by senior doctors and nurses with first-hand Covid-19 management experience. A large number of doctors, nurses and healthcare workers enrolled and completed the course. Rohan is now all set to roll out this training program to any other government or private healthcare facility.
Siddharth Shah (PGP 2012), Founder & CEO of India's largest digital healthcare platform – Ascent Health and PharmEasy, used their proprietary technology for automating the Corona Virus Control Centre at the Municipal Corporation of Greater Mumbai. Among various things implemented, CovidAssistBot was their AI powered self-assessment Bot as per government guidelines. Their DocOn system was implemented to create and digitize the entire work flow for efficient monitoring and patient management for Covid patients at Mumbai's Kasturba Hospital. Also commendable was their campaign of gifting of masks to healthcare workers.
Dr.(Maj.) Mukund Kulkarni (SMP 2018-19) conducted many healthcare-focused activities during the lockdown, notable ones being his free tele-consultations, blood donation camps, Covid-19 testing for BOP population, and Covid-19 online and offline awareness programs.
Mangesh Wange (PGP 1994), CEO of Swades Foundation, engaged with the Government of Maharashtra and the district civic authorities in meeting the medical and personal protection equipments (PPE) requirements of healthcare workers and police personnel. They also provided daily essentials to the district tribals and urban migrant labour and slum dwellers. Well appreciated was their offering of cooked meals to Covid healthcare warriors at hospitals
Shreeya Jayaraman (PGPX  2011) along with women from various IIMs came  together to help in transporting over 400 migrants to their homes, and also provided masks, sanitizers, food and water for their journey. Their efforts had a good response.
Sumant Bhadoria (PGP 2009)'s company Alfatek Systems, is involved with industrial rapid prototyping services, with special emphasis on 3D-bio-printing and additive manufacturing. During the Covid pandemic, they geared up their 3D printers to manufacture face shields, and promoted open sources designs for various Covid equipments and hand sanitizers. Alfatek Systems also partnered with multiple entrepreneurs to provide PPE products at competitive prices.
During the lockdown period, Shrihari Shiddhaye (PGP 1992), Founder and Director of NextPlan Consulting, provided a platform for sharing thoughts related to the likely post-Covid work scenario. His well-attended healthcare focused webinars had significant inputs from pharma professionals in our SIG, like Ashok Jain (PGP 1980) – Executive Director of Micro Labs, Sudarshan Jain (PGP 1977), Siddharth Shah (PGP 2012), Prof Viswanath Pingali and others.
Apart from all that has been done till date, our SIG's healthcare focused activities and initiatives will only increase as we move into the future.
P.S. Surely many others in this SIG have also contributed in various ways during this pandemic. But we were unable to obtain their details in our search. So, our kudos to them too!