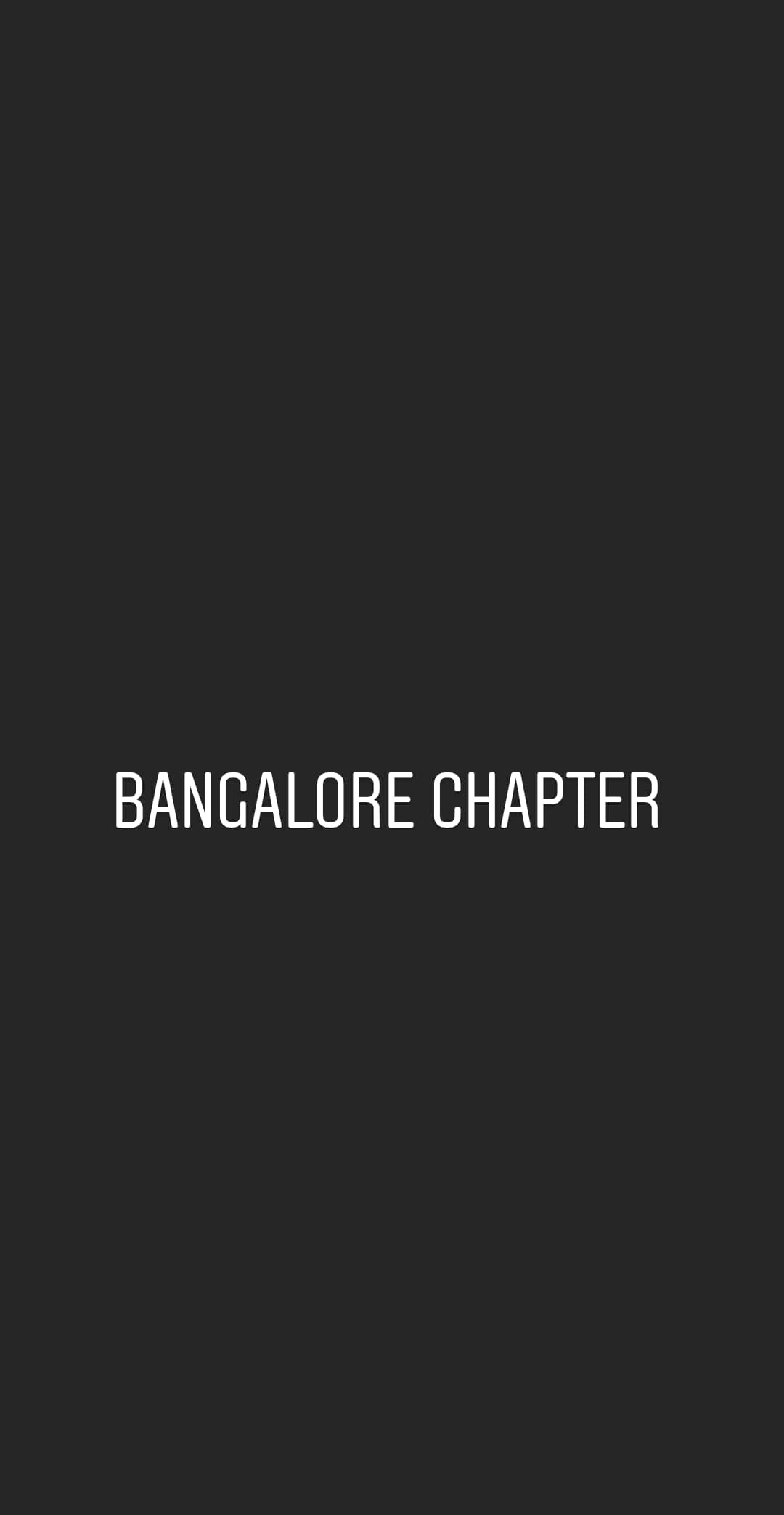 FAREWELL TO PROF RAGHURAM 
Prof. Raghuram joined IIM Bangalore as its Director on 22nd Feb 2017 and we were delighted to have him here in Bangalore. The IIMAAA Bangalore Chapter felicitated him on 5th April 2017 and went on to discuss possible collaborations between our Bangalore Chapter and IIM Bangalore. We had several joint events as well as PAN IIM events during his tenure. Time flew and soon, much to our surprise, it was time to say goodbye! Prof. Raghuram retired as the Director of IIM Bangalore on his superannuation on 20th July 2020. We wanted to give him a grand farewell, but during Corona times, it was a grand Zoom farewell on 25th July 2020.
Around 250 alumni registered for the event and almost all of them attended the farewell. We had alumni across batches, programs, and across the country as well (some advantages of being online!).  Krishna Kumar, PGP 1993 and Secretary of our Chapter, hosted the session. Suhruta Kulkarni, PGP introduced Prof. Raghuram to the audience. While Prof. Raghuram's research work, expertise across infrastructure, and advisory work was well known, it was astonishing to know that his full resume ran to 40-pages!  (a brief resume is shared below)
'Prof. G. Raghuram has a PhD from North-western University, USA, a Postgraduate Diploma in Management (PGDM) from IIM Ahmedabad and a B.Tech degree from IIT Madras.
Prof. Raghuram was a faculty member at IIM Ahmedabad (IIMA) since 1985. Prior to taking over as Director of IIM Bangalore, he was Professor and Chairperson of the Public Systems Group at IIMA. He was Dean (Faculty), IIMA, from September 2013 to December 2015. He was Vice-Chancellor of the Indian Maritime University from July 2012 to March 2013. He was the Indian Railways Chair Professor from January 2008 to August 2010.
He specializes in infrastructure and transport systems, and logistics and supply chain management. He conducts research on the railway, port, shipping, aviation and road sectors. He has published over 35 refereed papers in journals and written over 155 case studies. He has published six co-authored books. He was awarded the 'MC Puri Memorial Award' for Contribution to Operational Research in India, 2016; 'Academician of the Year' by the Chartered Institute of Logistics and Transport in 2012, and 'Lifetime Achievement Award' for contribution to logistics and infrastructure by EXIM News in 2014. He is a Fellow of the Operational Research Society of India, and Chartered Institute of Logistics and Transport. He has teaching experience at universities in India, USA, Canada, Yugoslavia, Singapore, Tanzania and UAE.
He is a member of the Global Future Council on Mobility of the World Economic Forum, Executive Council of the National Aviation University, and of the Board of Directors of six companies in the fields of infrastructure, logistics and education. Overall, he has been on the Board of 12 companies. He has offered consultancy services to over 100 organizations including multilateral agencies. He has served on various government policy making and advisory committees for the Ministry of Civil Aviation, Ministry of Consumer Affairs and Public Distribution, Ministry of Railways, Ministry of Road Transport and Highways, Ministry of Shipping, Cabinet Secretariat, Comptroller and Auditor General, the Planning Commission and various State Governments.'
After the introduction, several alumni were invited to share their thoughts on Prof. Raghuram.
Prof. Narendra Agarwal, FPM 1978, retired faculty from IIM Bangalore and a batchmate of Prof. Raghuram mentioned, "As a retired faculty of IIM Bangalore and an alumnus of IIM Ahmedabad, I take great pride in the achievements of Professor Raghuram. It has been a joy knowing and interacting with Prof. Raghuram. I would like to share a couplet which beautiful captures my feelings at the moment:
'Maine to Yuhi Ret Me Pheri Thi Ungalia
Palat Karke Jo Dekha, Teri Tasvir Ban Gayi' "
Anurag Singal, PGPX 2015, spoke about the approachability and warm nature of Prof. Raghuram. "I still remember his gestures such as buying a chocolate for my 1.5-year-old daughter while on campus. "
Aditya Bhamidipaty, PGP 2003, mentioned, "Prof. Raghuram was the PGP Chair for our batch and I also had the opportunity to host him in Milan/Italy when he visited Bocconi during the exchange program. He has always been an incredibly friendly, fun loving professor. Thank you for being an incredible Guru, Prof. Raghuram and wish you a fantastic post retirement experience!"
Several other alumni expressed their thoughts, learnings and incredible experiences with Prof. Raghuram. There were several others who did not wish to speak at the event but wanted to record their memories/appreciation . ( These have been compiled separately, attached)  After this, Prof. Raghuram shared his experience and thoughts across the years of research, teaching and institution building. He connected with several of his batchmates, who attended the session in large numbers.
The program ended with closing remarks by Dr. Ravindran, Vice President, and S Viswanathan, President of IIMAAA Bangalore Chapter.